Brand Identity Guidelines
Updated April 2020
These brand guidelines serve as a toolbox filled with visual, verbal and strategic components of the WinShape Marriage brand, offering direction for creating strong, recognizable and effective communications.
1. Brand Strategy
- Purpose Statement
- Position Statement
- Personality Attributes
- Target Audiences
- Messaging Framework
- Copywriting Best Practices
- Headlines
- One-Liner
- Opening Paragraph
- Key Messages
- Design Principles
- Visual Elements
- Overview
- Brandmark
- Color Palette
- Typography
- Iconography
- Illustrations
- Patterns
- Map
- Photography
- Website
- Brochure
Contact
For any questions please contact:
Greg Saffles
gsaffles@winshape.org
The language and terms of our brand strategy describe the ideal reputation for WinShape Marriage. Designed to be internal language only, it serves to provide clarity and alignment on our story.
Purpose Statement**
This statement captures the primary sentiment of why we exist.
We exist to glorify God by inspiring relationships to newfound possibilities.
Positioning Statement**
This statement defines what makes unique.
We are the marriage ministry known for architecting moments of relational breakthrough.
Personality Attributes
This set of personality attributes define our brand, helping to shape how we sound, look and act. Additionally, these attributes describe what we want people to think and feel when they encounter the WinShape Marriage brand.
We are Steadfast
We are safe, and our Biblical Foundation is sound. Couples are able to rest easy knowing that we steadily and faithfully invest in individuals so that they can uncover who God made them to be.
Humble & Bold
We are brave in the face of any challenge, courageously leading with an others-first mindset and focused on our greater vision for marriage.
Dynamic
We are active, lively, and full of energy because we believe adventure leads to transformation.
Fiercely Hopeful
We are optimistic, driven by our deep-rooted desire for restoration and
the promise of a deeper connection through Christ.
Caring
We are thoughtfully attentive, crafting environments and experiences that are
empathetic and hospitable—always keeping in mind how to best facilitate a deeper connection.
Target Audiences**
Target audiences represent an archetype of whose attention we most want to capture. They tell us who the ideal WinShape Marriage family is and the value we provide them. If we can attract this kind of person, it will result in a ripple effect, attracting people surrounding these personas.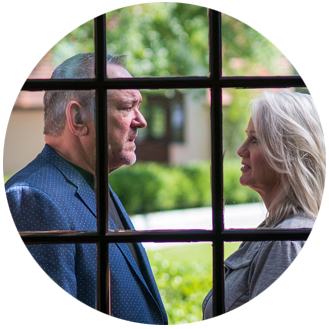 The Stuck
Who are they?
A disconnected couple who is unsure of what to do next.
What do they need?
• Guidance through an experience, invitation to move in the right direction
• Experience characterized by grace, kindness, and care
• An advocate for both of them and their relationship
• Hope, a vision of what their marriage could be
• Glimpse(s) of breakthrough
• To see their spouse in a new light
• Opportunities to grow in self-awareness
• Clear action steps
Value Proposition
"WinShape Marriage changed the trajectory of our marriage, giving us a vision of what our marriage could be, and the breakthrough to get us there."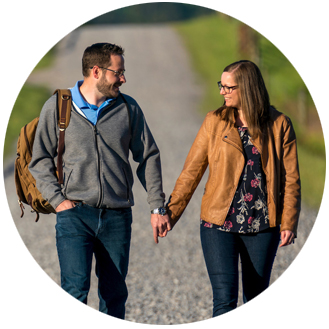 The Intentional
Who are they?
A couple dedicated to investing in the relationship, even though they already feel connected.
What do they need?
• To hear new and helpful content
• Practical tools and resources
• Time away from their usual routine at a beautiful location
• Deeper connection/talks with their spouse
• Relevant and fresh experience
• To trust the organization influencing their marriage
• Assurance, empowerment, and guidance
Value Proposition
"WinShape Marriage provided us with practical tools and seasoned wisdom that helped us grow even closer."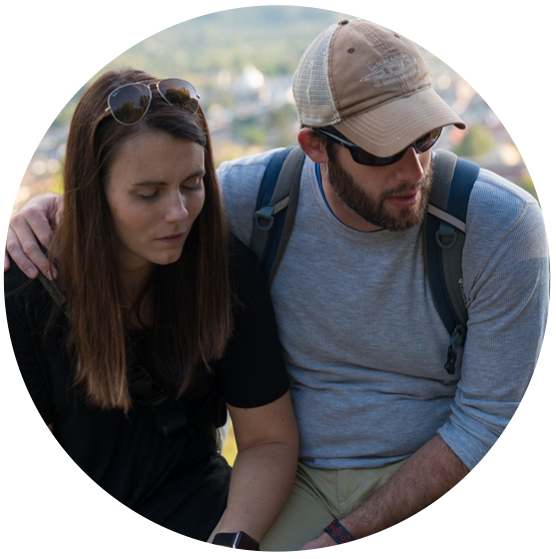 The Champion
Who are they?
An individual or couple eagerly looking for a marriage-focused ministry to inform and support them as they look to influence or impact other marriages.
What do they need?
• An organization with similar values and goals
• A trusted partner and vetted resource
• A catalyst for creating sustainable and helpful care for couples
• Direction on how to help couples in need
• An advocate who understands and listens then provides encouragement and support
Value Proposition
"WinShape Marriage is my go-to marriage resource; their guidance and support allows me to care well for and influence others."
This a tool to help you create new copy that is consistent and on-brand. Use it as a guide and guardrail for applying the brand promise, brand voice, and key points to all communications.
1. Include the Brand Positioning
When creating new copy, keep the spirit of our core brand strategy concept in mind.
Brand Promise
Architecting moments of relational breakthrough
2. Messaging Framework
The Messaging Framework succinctly summarizes our brand's primary details, ensuring messaging is consistently written in the correct brand voice and communicates the right details.
The framework is made up of:
The brand promise + brand voice + key talking points
3. Brand Voice
Our voice is the unique expression of our brand's personality and helps us stand out in a crowd of sameness. Following this tonal guide, we can choose words that best represent who we are.
Measured but not Terse
Using language that's direct, without sounding stern.
Yes: You're invited to visit our campus and learn more.
No: Stop by and see what we're about.
Confident but not Cocky
Communicating our expertise from a place of humility.
Yes: Through God's teachings, we lead couples to a stronger marriage.
No: We're the experts and know how to make marriages last.
Upbeat but not Quirky
Speaking with enthusiasm that's genuine and relatable.
Yes: Marriage is a journey, so let the adventure begin!
No: Marriage is so awesome, get psyched up!
Encouraging but not Overbearing
Cultivating change without being controlling.
Yes: Feel inspired in your marriage and renewed in your faith.
No: It's your Christian duty to fix your marriage.
Warm but not Informal
Conveying charm, with appropriate maturity.
Yes: Unplug from the day, unwind, and feel fully refreshed.
No: No worries, you can seriously chill out here.
4. Include Key Points**
Be sure to highlight the main benefits and claims about our brand so users can understand the full value of who we are and what we do.
Key Points
Key points are the main benefits we need to communicate about our brand so that people can understand who we are and what we do.
Inspiring couples in every stage of marriage to discover new possibilities.
Glorifying God in marriage through Christ-centered teachings.
Recruiting Host Couples to facilitate Adventures with other couples.
Creating unforgettable experiences that foster connection.
Providing abundant care and gracious hospitality at every turn.
A serene, secluded atmosphere that gives couples the freedom to unplug and grow closer.
Copywriting Best Practices
This section is designed to help writers consistently create content that is on-brand.
Be Friendly
We're excited about the prospect of building stronger marriages and communicate that enthusiasm by sounding personable and inclusive. This means we use words like "our" and "we," and create clear calls to action that simply communicate next steps.
Be Brief
Try to write the one-sentence version of your point first, and then build from there. Re-read sentences, and cut words that are irrelevant, redundant, or getting in the way of what really matters. Think social media post, not white paper. Short, pithy statements have more impact on marketing than long, verbose narratives.
Connect All of the Dots
Paragraphs of copy should flow like a story, with each sentence building on the one before it. Don't jump from one point to another without linking your overall statements together. Read your paragraph out loud to make sure it flows smoothly and cohesively.
Break It Up
Large walls of text can turn off readers and make it hard for them to retain information. Try to stay in the 40- to 55-word-per-paragraph range. A good tip to remember is that when you want to start a new thought, you should begin a new paragraph.
Know Your Audience
Consider who your message is intended for and in what context. An email to existing WinShape Marriage clients will sound different from an outreach message to a prospective partner. We'll sound more conversational on social media than on a printed brochure. While our brand voice will stay the same, our tone changes according to the situation.
Below are co-created and approved brand messages to be used consistently across a wide range of applications.
Headlines Bank**
The quickest, most effective way to bring our brand voice and personality to life is through a headline. Like a page title, a headline is placed above supporting copy and should reference and summarize it in a succinct and compelling way. Typical applications include the title of a print ad, website page or section of a brochure.
This bank of headlines should be considered a starting point that can be expanded upon. Please refer to the Sample Applications section to see headlines used in context.
A Leap Worth Taking
Embrace the Beauty of a Christ-Centered Marriage
Experience an Opportunity to Grow
Put Christ in the Heart of Your Marriage
Take a Courageous Journey Together
It's Never Too Late for Tomorrow
Discover More Meaningful Moments
Lean in Together, Lean on the Lord
Lean in Together, Connect to God
Be Focused and Fully Present
Inspiring Your Marriage to Newfound Possibilities
Cultivate Growth in Every Season
Take Steps to Find Each Other
Reclaim Your Footing on Shaky Ground
Find Connection When You Unplug
Envision What's Possible, Experience Breakthrough
An Opportunity to Inspire and Influence
Lead a Lasting Discipleship Journey
You're a Catalyst for Connection
Emerge Stronger Together
Be the Catalyst for Connection
Word Bank
Our unique personality can be reinforced with the use of signature words, key phrases and consistent use of our brand voice. This collection of terms is meant to serve as a starting point for what feels "on-brand" and can be expanded as we develop additional standards over time.
Experiential Learning
Breakthrough
Transformation
Connection
Experiences
Strengthen
Focus
Intentional
Abundant
Conversation Starter
This is a quick descriptor we all can use to introduce who we are and why we stand apart in one simple sentence. It should touch on high-level information without getting into detail, empower us in conversation, and encourage a deeper discussion.
WinShape Marriage creates moments of connection for couples.
Notes: The conversation starter helps us succinctly answer the question, "What is WinShape Marriage?" We should use this tool in conversation as a way to clarify what we do, but also to encourage a deeper discussion.
Opening Paragraph**
This boiler plate message can be use to introduce our brand, who we are and how we stand apart in a succinct paragraph.
WinShape Marriage exists to glorify God by inspiring relationships to newfound possibilities. Whether you're feeling disconnected or fully present, our Retreats, Intensives, and Adventures bring you and your spouse a renewed sense of intimacy. Refresh and reconnect from the moment you arrive, and enjoy intentional time to focus on each other. By combining Christ-centered teachings with unforgettable experiences, we want you to embrace the journey of marriage.
Key Messages**
Since our opening paragraph can't do all the heavy lifting, our key points allow us to expand on important aspects of our brand.
Marriage Retreats
In every stage of marriage, you and your spouse can find a renewed opportunity to lean in and learn even more about growing together and strengthening your relationship. Our Marriage Retreats provide a place of serenity, where there's space to be honest and intentional. Together, you'll have experiences that stretch and strengthen your marriage, as you reaffirm your devotion to Christ and each other.
Marriage Adventures
The journey doesn't end once you've said "I do." Marriage Adventures help you keep the momentum going with immersive discipleship journeys and revitalizing experiences that give you and your spouse a deeper connection to God. Host Couples lead you every step of the way, with the encouragement and inspiration that in turn motivates you to guide others. Embark on an adventure together and discover meaningful moments.
Alternate Version
The journey begins when you say "I do." Marriage Adventures help you keep the momentum going with immersive discipleship journeys and revitalizing experiences that give you and your spouse a deeper connection to God. Host Couples lead you every step of the way, with the encouragement and inspiration that in turn motivates you to guide others. Embark on an adventure together and discover meaningful moments.
Marriage Intensives
As your marriage progresses, ongoing care and cultivation will help it thrive. Whether you're in tune or feeling discord, Marriage Intensives encourage honesty that brings about healing and offers guided group experiences that pull you closer together. Licensed professional therapists lead you and your spouse to delve into your marriage dynamics, so you can find focus and build connection. Here you'll find a deep well of emotional and spiritual support that helps you emerge stronger together.
Host Couple Recruitment
There's profound joy in helping others discover a moment of enrichment, or giving someone the courage to endure through hardship. Host Couples have the opportunity to minister to other couples and help cultivate transformation in their lives. You'll receive in-depth training to facilitate Adventures or host Retreats, so you can lead by example as a catalyst for connection. Join our family of servant leaders who help couples strengthen their commitment to each other and to God.
Gracious Experience
Whether staying at our secluded campus or exploring the world during an Adventure, you'll find unfailing, abundant care at every turn. We create experiences and environments that are intentional in every detail so you can focus on each other and know that everything is well taken care of. Take pleasure in the chance to unplug and be served, so you both can take the next step to a stronger marriage.
Extraordinary Setting
Shift your state of mind and get a new perspective on what's possible for your marriage. Our serene spaces take you away from the pressures and distractions of everyday life, so you and your spouse have the freedom to focus on each other. When you're surrounded by nature, you can enjoy moments that nourish your soul, elevate your spirit, and renew your bond.
Bible-Based Teaching
No matter where you are on the marriage journey, the Bible's foundational truths can propel your relationship forward. We illuminate timeless theology to your marriage, leading you and your spouse to moments that that teach and transform. As you dive deeper into scriptural principles, you strengthen your connection to Christ and grow closer to your spouse.
Break-Through Experiences
Marriage presents opportunities to learn and grow together. Overcoming unfamiliar, yet powerful situations strengthens resilience. Our immersive experiences offer a new perspective by giving you and your spouse the opportunity to work through challenges together. As you both surpass what you thought was possible, you emerge united and equipped to meet life with strength and courage.
Relational Connection
We believe God is the divine architect of marriage. As you honor your commitment to each other, you glorify Him. We provide a setting that helps you and your spouse fully experience and worship Him, be it through song, service, or simply being in nature. When you connect with God as a couple, you're revitalized in spirit and feel renewed in marriage.
Beyond learning the rules, this section allows designer to understand the spirit of the WinShape Foundation visual strategy.
Our identity system is comprised of elements that are both fixed and flexible. Fixed components provide a controlled set of unmistakable assets across WinShape. Flexible aspects allow for inspiring possibility, where each ministry can display their own unique visual voice. All of our design principles ladder up to this overarching philosophy:
Unique but Always WinShape
What is "Always WinShape?"
1. Presence of Red
Red is the core color thread throughout all of WinShape. We signal a unified, courageous whole when each ministry represents at least a dash of red across brand expressions.
2. Meaningful Moments
Our brand promise is creating Space to Flourish. We consistently and intentionally express meaningful moments—through our copy, photography and graphic language. We embrace restraint, leaving room for interaction, and show freeze-frame moments of transformation.
3. Audience-Flavored
Each of our ministries and offerings serve a uniquely specific audience. People are our first priority. From tone of voice to typographic hierarchy, we keep the audience at the center of all we do when writing and designing.
4. Dots and Arrows
We serve people across all phases of life, providing transformational experiences. In this spirit, we consistently use two graphic devices in a variety of ways. Linework and arrows achieve flow, movement, connectivity and energy. Dots form grids, textures, layers, and photographic treatments.
The WinShape Marriage look is simple, sophisticated, and adventurous.
Our brandmark is the core symbol for WinShape Marriage. It should appear on every form of communication. The mark should only be used in the approved color options indicated below.
Special Notes
To ensure visual clarity, allow for ample space around the brandmark and symbol. This clearspace zone should be free from any other elements.
For the brandmark to be reproduced as clearly as possible, and to ensure legibility, adhere to the minimum size for both printed media and digital interfaces.
For embroidery and other ephemera, consult with an expert vendor for minimum size restrictions.
Always use the brandmark at 100% opacity.
The brandmark should be used simply and consistently across all communications. To ensure that the expression of the brandmark is right for its context, we've created a system that includes PANTONE® color, as well as CMYK and RGB formulas which can be downloaded from this guide.
Clearspace around the brandmark ensures the legibility and impact by isolating it from competing visual elements such as text and supporting graphics. This zone should be considered as the absolute minimum safe distance; in most cases the brandmark should be given even more room to breathe.
To ensure legibility, adhere to the minimum reproduction size of the primary brandmark. In addition, always consult with your vendor for minimum size restrictions for special production items such as embroidery or silkscreening.
Our color palette serves as a foundation that works universally across all media. The selected colors are a special subset of the larger WinShape color system. They provided a sense of comfort, warmth and caretaking. The colors are always reproduced with the color values here.
Brand Paper
WinShape Marriage uses craft paper as a textural element in the brand system. This is only to be used on printed materials. It should not be used in any digital application.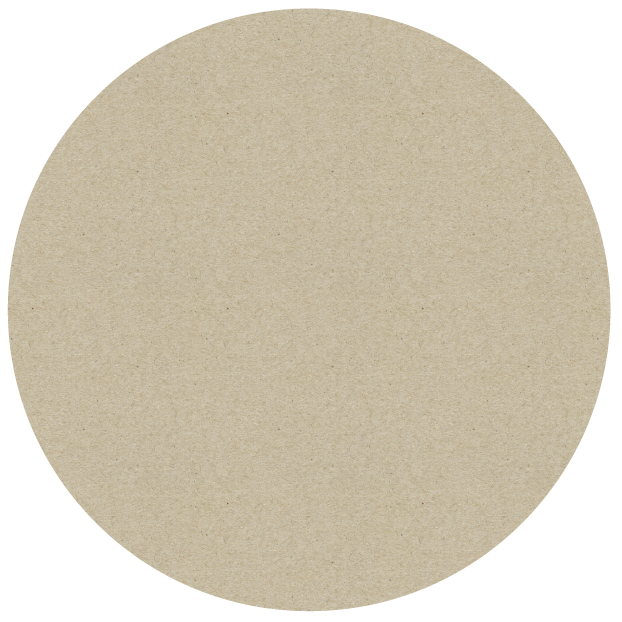 Type is a large part of our system and an important expression of our personality. Our system uses both a san serif and a serif typeface. Calibre Regular and Untitled Regular are used for headlines. Body copy is always set in Calibre Regular. Subheads use Calibre Medium and special callouts use Untitled Medium Italic.
System Font Alternatives: WinShape Marriage's system font alternatives are Arial Bold and Arial Regular for Calibre and Georgia, and Georgia Italic for Untitled. These typefaces should be used for PowerPoint presentations and internal office documents. These typefaces are secondary to Calibre and Untitled—only to be used when they are not available.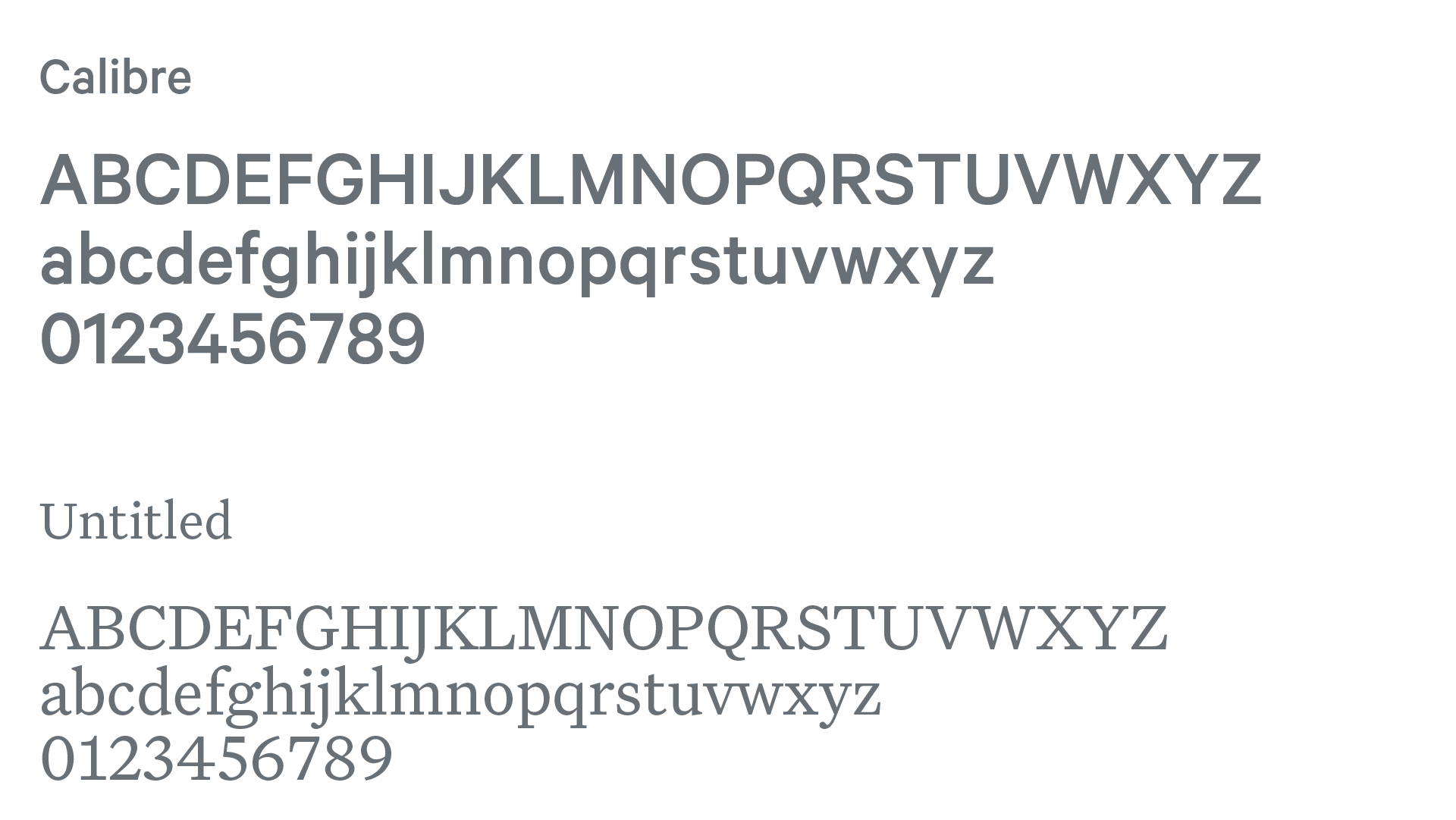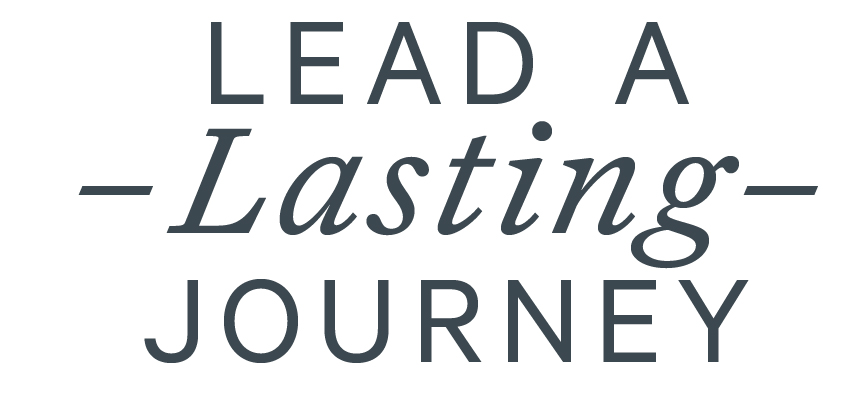 One of the distinctive aspects of the WinShape Marriage brand is the way headlines are treated. When possible the headline is split into three lines and en-dashes are added to the left and right of the middle copy line. Effort should be made to make sure that the middle word emphasizes a unique attribute of the programs. When this typographic treatment is not possible, regular headlines in Calibre or Untitled can be used.
Our icons are drawn in a signature style drop-pin to contain the symbols. Subject matter is both symbolic and representational. A halftone patterning is used on the left and right to add visual interest. This set of icons can grow with time. See additional guidelines below for creating new icons.
Guidelines for Creating New Icons
To create new icons for WinShape Marriage, make sure to match the visual style and subject matter of the existing set. Line width and image density should be consistent across all icons.
WinShape Brands' Icons
Our icons are a subset of the larger WinShape system. Care should be taken to maintain the distinctiveness of the Marriage icons while still respecting the other ministry icon sets.
Illustrations
To add more visual interest to designs or help visualize an idea we can use illustrations. These are treated differently than the icons but still retain similar line work and dot pattern. Illustrations are able to have more detail and can depict more complex imagery.
Agents of Transformation Illustrations

Additional illustrations
These supplemental illustrations can be used on maps or informational retreat materials. They add some character and personality to designs. They show couples interacting, site offerings and retreat amenities.
Patterns can be used to add texture or elegance to a design. Care should be taken to make sure the scale and placement does not interfere with any items such as copy. Patterns are especially good to use when designing retreat materials or promotional items.
For WinShape Adventures, a special map pattern can be used. Care should be taken to make sure the pattern does not interfere with any text.
Photography brings warmth and humanity to the WinShape Marriage brand. We tell our story with photography that captures moments of warmth and love. The style and subject matter of our photos should match our brand attributes: steadfast, humble & bold, dynamic, hopeful and caring.
Images fall into two categories: moments of connection and on-site photography
Moments of Connection
These types of images capture those touching moments when couples connect. This can be expressed in facial expressions, body composition or interaction of hands. These moments are the subtle interaction between two people sharing meaningful connections. Photography that is overly affectionate or artificial should not be used.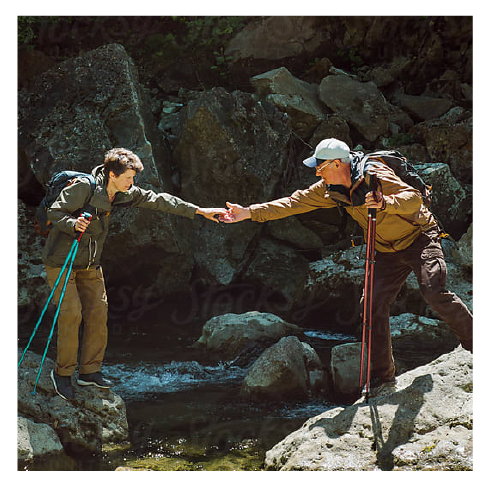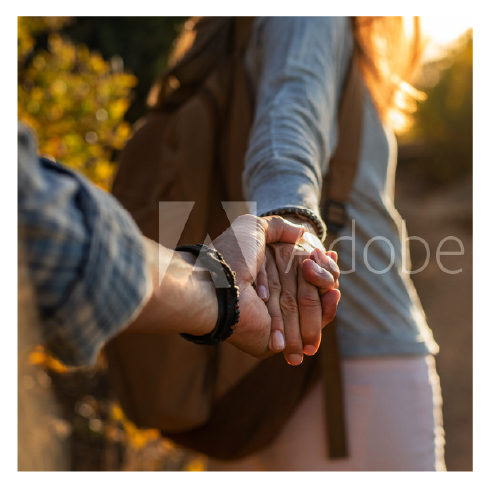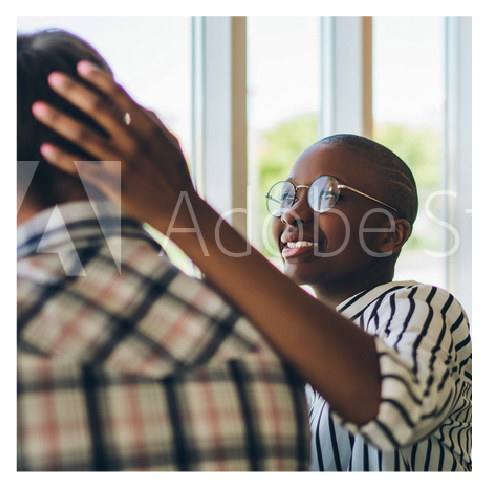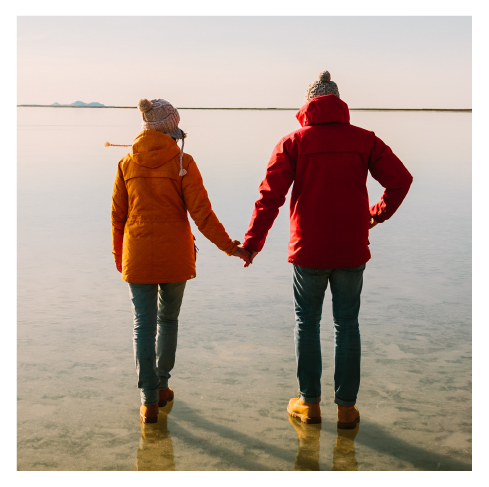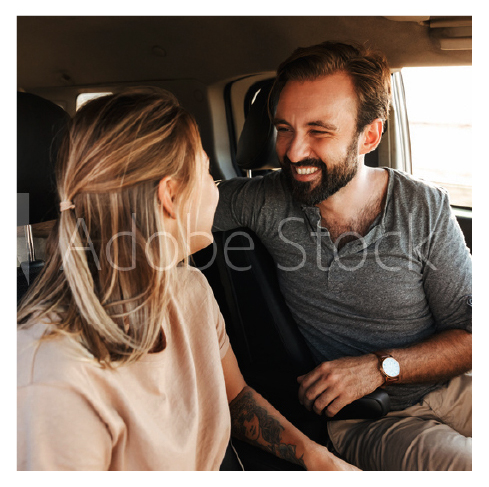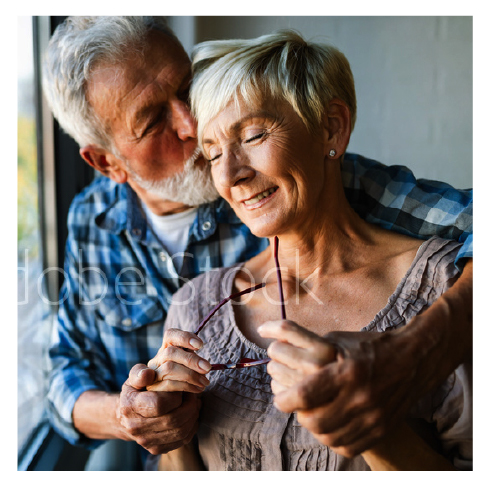 On-site Photography
The second category of images are ones that show couples interacting on the WinShape campus or adventures. These images showcase the beautiful settings where our programs take place. These photos should be take outdoors, making special effort to showcase nature or inspiring architecture.
System elements such as typography, patterns, maps, photography and rings can be layered to build more dynamic compositions. Elements should be limited to no more than three items. When rings are combined with photography, there is the opportunity to mask out part of the rings to give the appearance of interacting with the image.
Our system uses a pair of wedding rings as design elements. These visually connect to the rings in the WinShape Marriage logo. They become a dynamic visual that can be used to add some elegance and motion to a composition. The line width of the rings can vary but should be kept to a width that doesn't overwhelm the overall design. Rings can move and rotate within a composition. When special printing processes (e.g. foil stamping) are available, rings can be printed in gold to add a special detail.