Visual Identity Guidelines
and Resources
Kenyon's visual identity system – our logotype, color palette, typefaces and supporting artwork – helps all parts of the College speak with one clear and consistent voice. Use these elements when producing printed publications and designing for the screen. Download the resources you need from this site, and reach out to the Office of Communications if you need any password-protected resources or have questions.
Letterhead, business cards and stationery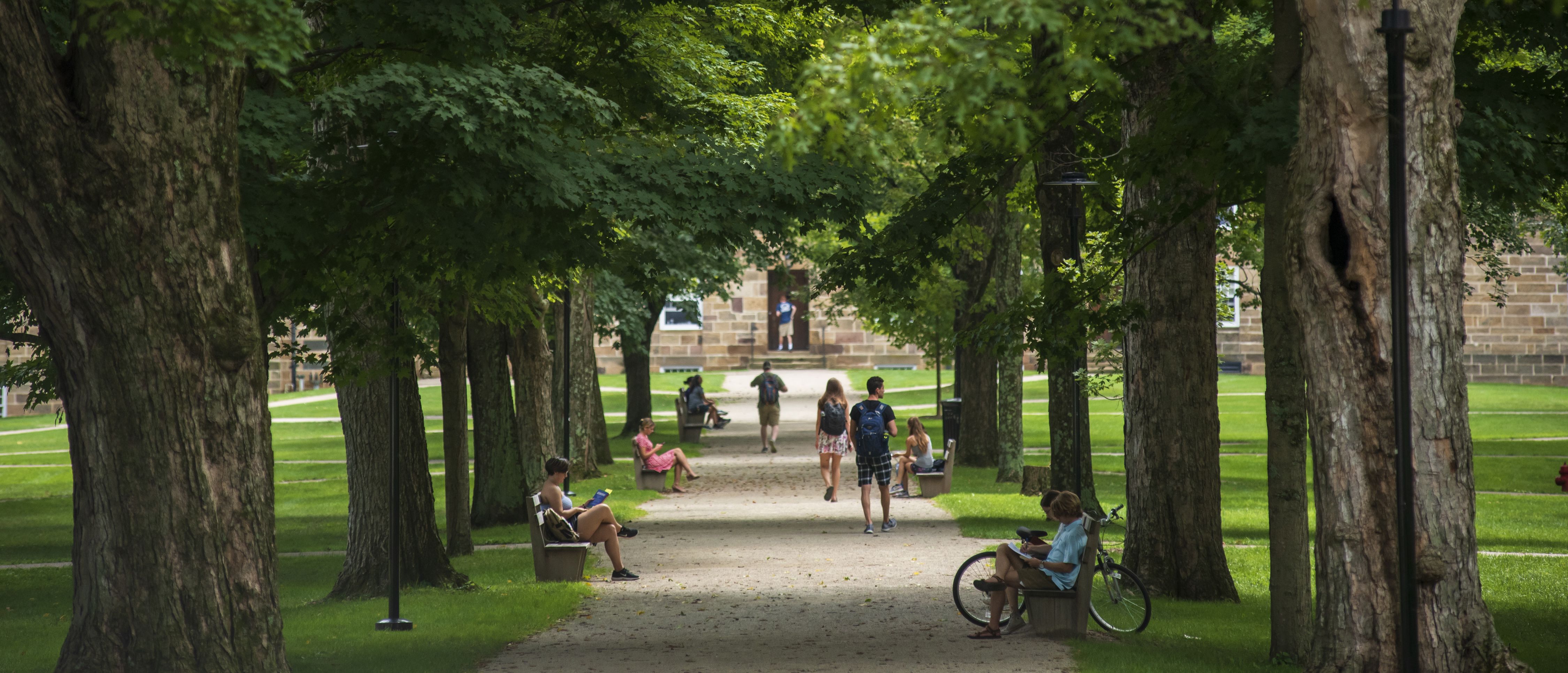 Logotype


The logotype is the primary identifier for Kenyon and the brand tone of our institution: unreserved, confident, friendly and smart.
The logotype is available in a range of colors and formats for on-screen and print use.


Brand extensions
A brand extension is a department, program or any internal-facing center or institute within the Kenyon brand.
Brand extensions are left aligned.
Do not lock up brand extensions with the Kenyon logotype.
Sub-brands
A sub-brand is a signature center, institute or program within the Kenyon brand.
The sub-brand is displayed in Matter Bold (sentence case). Sub-brands always appear locked up with the Kenyon logotype. The logotype must appear below the sub-brand. The lockup is always left-justified.
Type System
Our type system has been carefully considered to reflect the institution's brand tone, and provide adequate flexibility to accommodate a wide variety of brand applications.
PRIMARY
(available on request)
Gothia Serif (Display and Text)
Matter SQ
SECONDARY
(not available outside the Office of Communicatons)
Spezia Sans
Publico Text Mono
SYSTEM DEFAULT
(use if you do not have access to our official typefaces)
Georgia
Helvetica
Gothia Serif
Matter SQ
Spezia Sans
Publico Text Mono
Color Palette


The brand palette is inspired by the beauty of Kenyon's campus and the surrounding landscape. The palette retains Kenyon's legacy purple and introduces new supporting colors to produce a spectrum that honors Kenyon's past and embraces our bright (and digital-friendly) future.
Kenyon shield
The Kenyon shield is a legacy identity element that can be used for ceremonial purposes and in other very limited instances. Not sure when to use it? Here's a simple rule of thumb: if ceremonial regalia is involved, the shield is appropriate.
When its use is required, please select either the two-color or single-color version, depending on the application and/or print budget.
The shield is available in both vector and raster versions.

Cropped K
The "cropped K" graphic
element communicates the interconnected quality of the Kenyon experience. Use the "cropped K" as a background
texture within brand applications.
This "cropped K" element can shift
in proportion, but must always
bleed off the edge of its application,
and crop out the serifs. Always ensure legibility when selecting color combinations.

Email signatures
Add a Kenyon-branded signature to your outgoing email. While not required, email signatures are a way for Kenyon staff and faculty to share their contact information while speaking with one consistent voice.
Presentation templates
Add a Kenyon look and feel to your presentations. These branded presentation templates are available in both PowerPoint and Google Slides formats.
Full brand guidelines
The full set of brand guidelines covers in detail Kenyon's brand pillars, logotype, type system, and color palette, includes even more graphic elements, and discusses photo styling and social media avatars.