This right here.


This is your brand toolkit. It's your one-stop shop for everythingh you need to start creating as part of Earnin. The way we look and sound is a reflection of who we are.
What our work is -

Together, we're building a financial system that works for people.


How we work -

Everything we design, write, create, produce, maintain, build, support, decide, and say at Earnin is done with the intention of inspiring fairness across the financial world.


Why we're here -

We exist to create products centered on helping people rather than on maximizing profits.


Why people trust us -

We help each other get to a better place financially.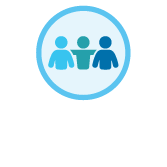 Community First
The things we do are good for the community.
We put people first.
We are humble, approachable, and empathetic.
Company Values:
What we believe in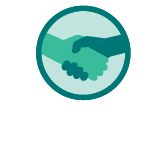 We Not Me
We are strongest when we collaborate and support each other.
We are built on participation from all.
We have a mentality of "we" - not "me", "us" or "them".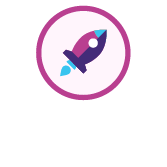 Explorer Mindset
We are curious.
Challenges help us grow.
We are not afraid to step into uncertainty.
We can build on people's ideas.
We take measured risks, learn fast from mistakes and are persistent.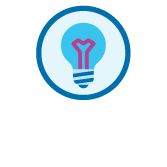 Radical Thinking
We rethink what's possible.
We dream bigger to make an impact.
We're not afraid to flip systems upside down and reimagine the world to make things fair.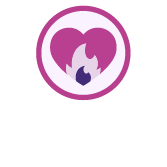 Intention Matters
We inspire goodness.
We're designing a system based on generosity and goodwill, not on greed.
Our service is not conditional on customers doing something for the company.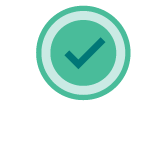 Get It Done
People rely on us.
We work with urgency and act with ownership.
Approachable
Empathetic
Relevant
Listening to users' needs
Brand Principles:
What we exude
Fair
A movement
Mission-based
Aspirational
Culturally-sensitive
Inclusive
Genuine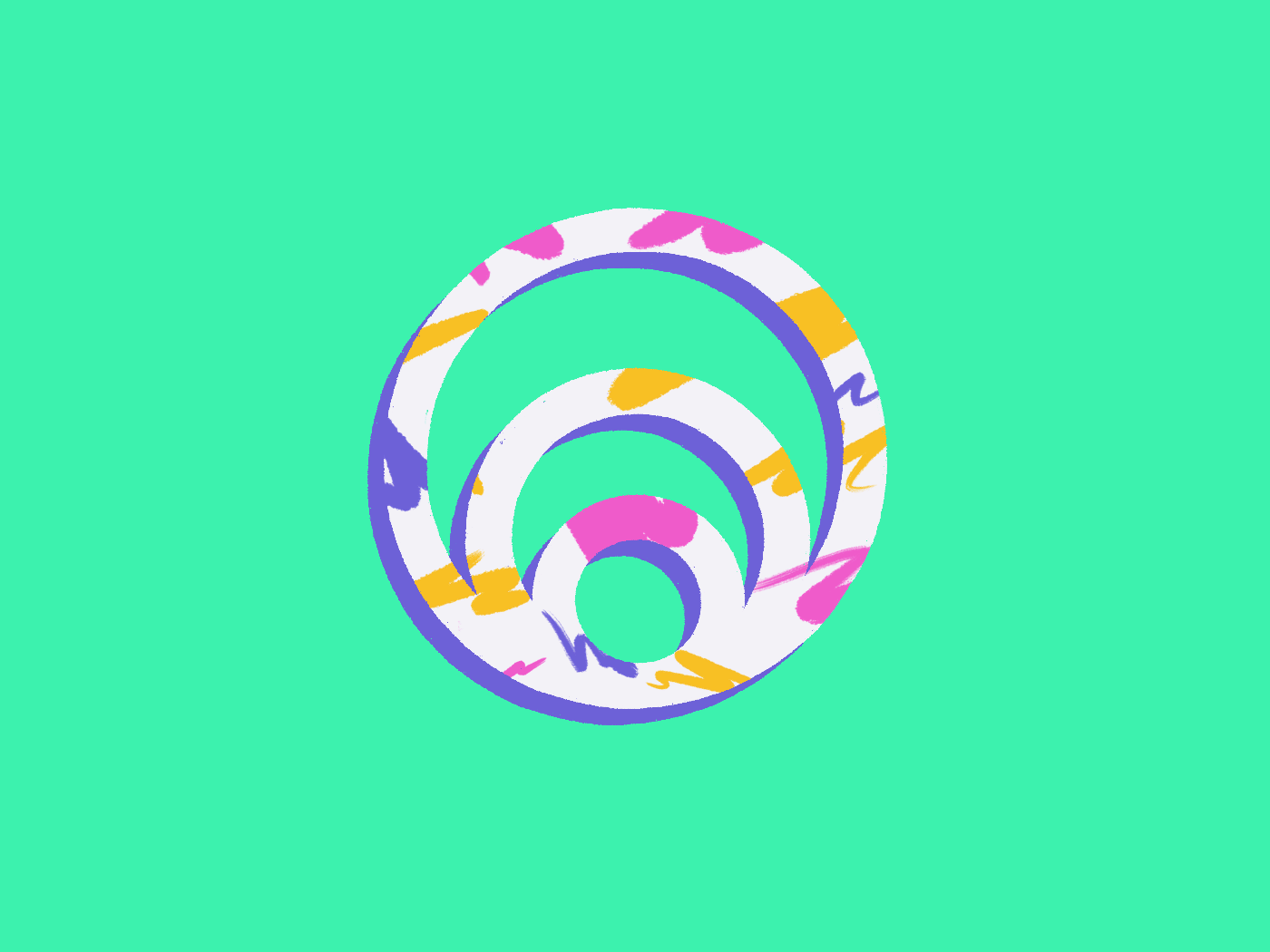 We set out to design a brand that captures all the magic of our product, and all the virtues of our venture. Below are all the visual and verbal elements that make up our brand. Logo


Our logo is simple and modern.


It stands for many things: a movement, unity within diversity, and putting people first.


It has a stacked-vertical version and a horizontal version. We are very proud of our logo. A lot of effort went into its creation, and we invite you to download the logopack below and follow the guidelines to ensure it always looks its best.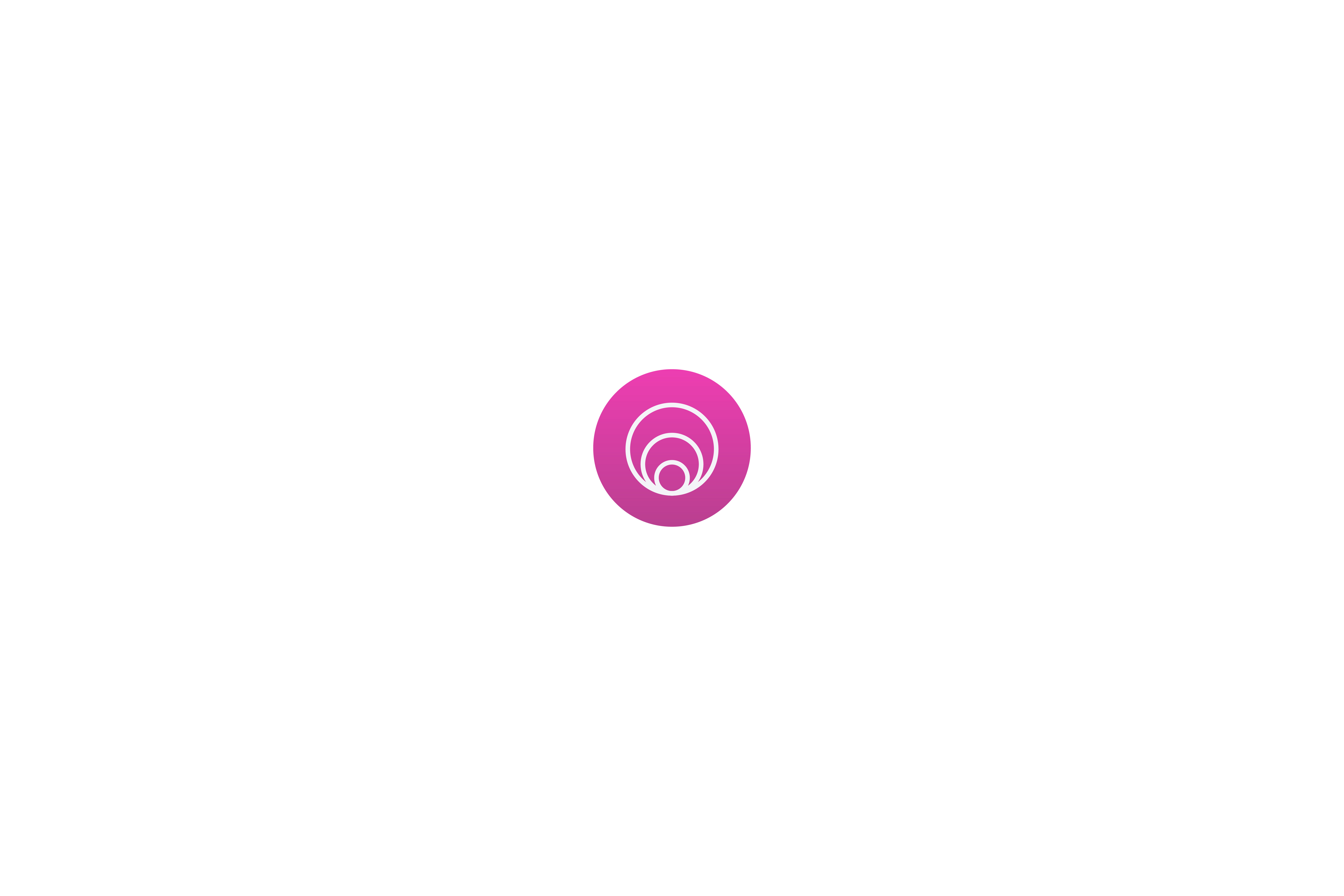 Logomark


The circle symbol represents our connection to one another and our growth as we help each other. Wordmark
The rounded letters are friendly and approachable.
Colors
Our pink is iconic. It's our most identifiable asset.


We always ensure a presence of our brand pink, either within the composition or through the presence of a logo.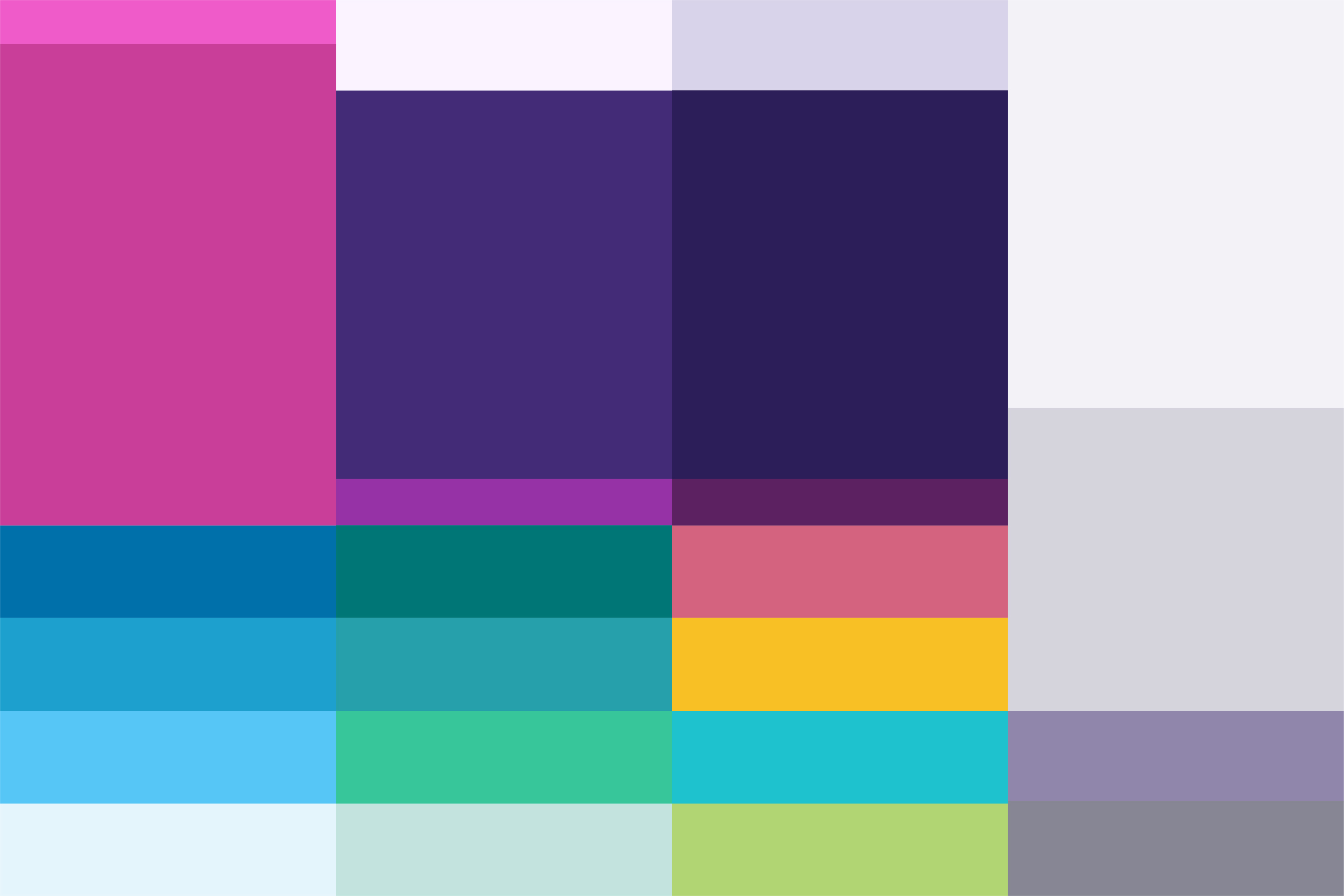 Fresh and inviting, our extended palette is flexible enough to support our future path and inventions.
Headline:
H1 -
Relative Bold
Size - 56px, 3em


Headline, Subheadline:
H2 -
Relative Medium
Size - 34px, 2.25em


Subheadlines, Captions, Titles:
H3 -
Relative Faux
Size - 32px, 2em


Highlights, Important Paragraphs:
H4 -
Relative Faux
Size - 18px, 1.25em


Body Copy:
Body - Relative Book
Size - 16px, 1em
Body Copy Variation:
Body Faux - Relative Faux
Size - 16px, 1em
Body Copy Bold:
Body - Relative Bold
Size - 16px, 1em
Typography


For all marketing materials, we use one typeface family with multiple weights and styles:
Relative.


Relative propels our mission of building a financial system that works for people.


Relative complements the typeface families we use in our Android and iOS based app.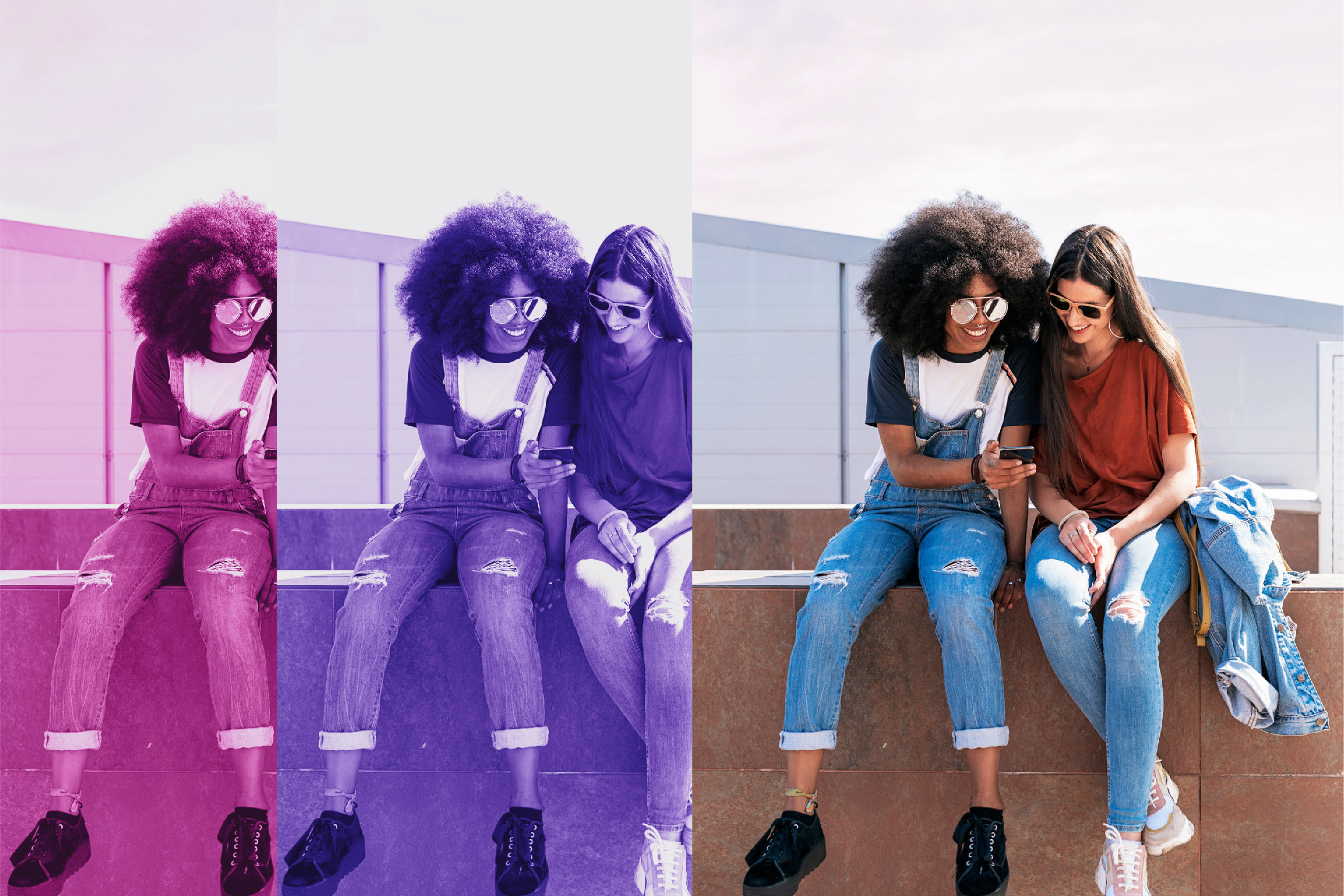 People
Photography


Our photography lies at the confluence of community, authenticity, positivity, and fearlessness.
Our images reflect the carefree, confident, hustling, aspirational, and empathetic attitude of 18-35 year olds who believe in themselves.
Feature
2 or more people

with varied ethnicities and multiple genders when possible.


When featuring one person

because of constraints related to personas and personal finances, make sure the depth of field is shallow and the composition is contextual.


Show
people in context.
No studio shots because of their lack of context.


People's actions and expressions should be
natural

and recognizable.


Clean, crisp imagery - people's faces should have little to no blur.


People's backs should NOT be facing us.


Crop efficiently

for a neat and balanced composition to ensure clarity of thought.
People's faces should not be cropped.


If featuring close-up objects, include some indication of human form.


Images should not contain plastic objects, or at least one shouldn't be able to make out if it's plastic in a long shot.


Avoid using images from free stock sites with Creative Commons attribution as we cannot authenticate the image's provenance.


Use photographs with
realistic

color and light.


Avoid photographs with excessive sharpening and lens flare.
Composition and Light Rules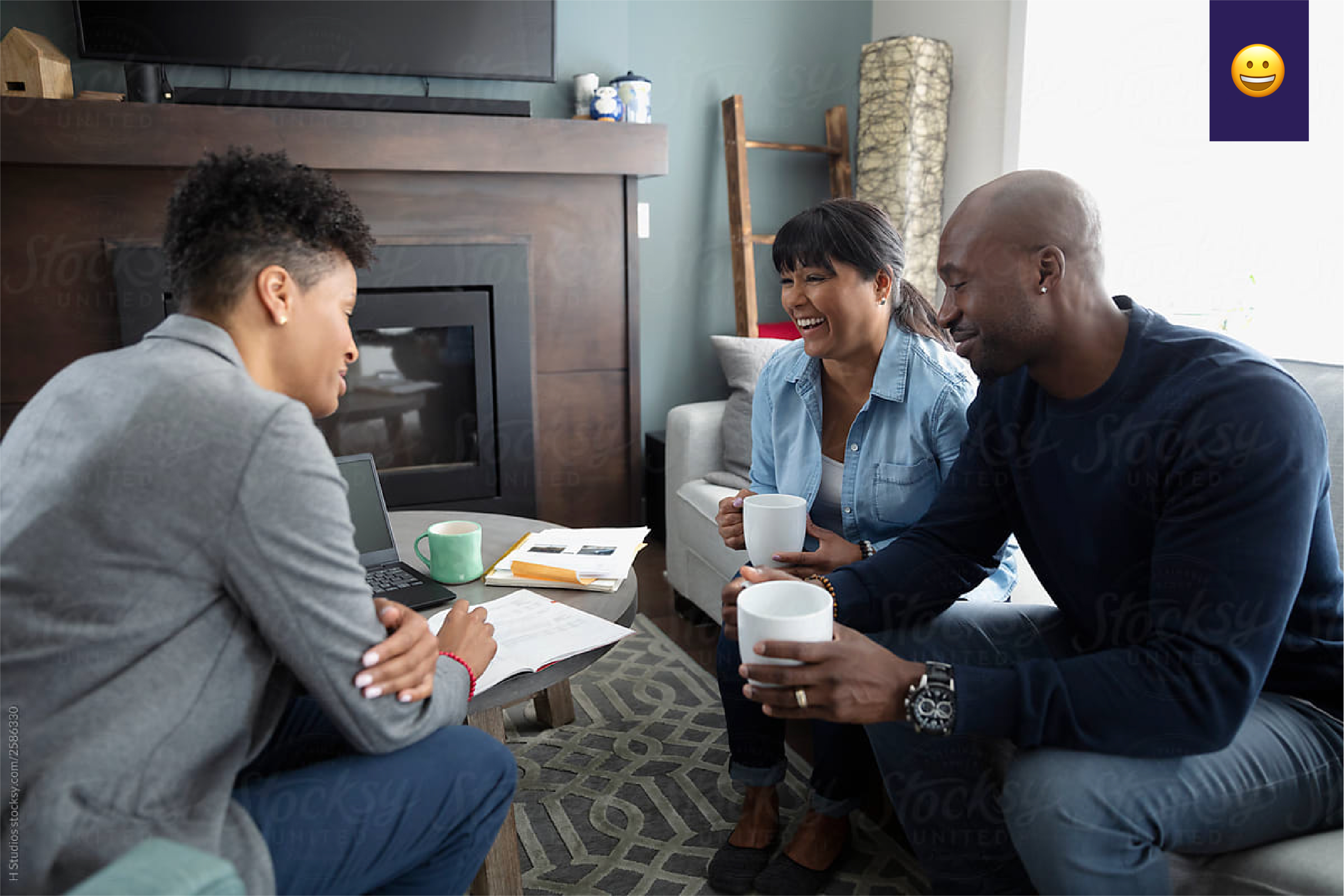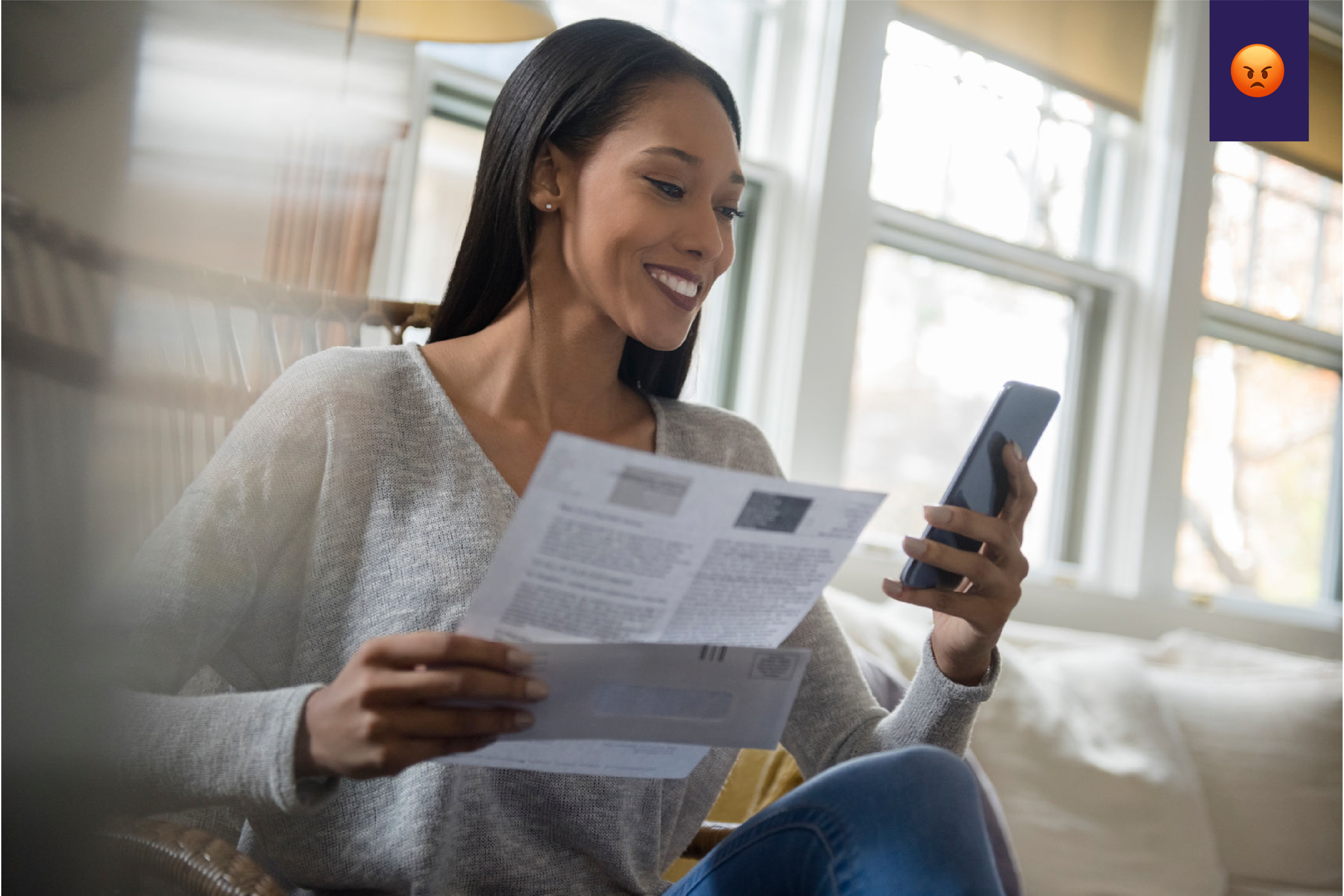 Ideal:

Natural expressions, 2 or more people, balanced composition, well-lit.


Not Ideal:

Artifical expression, motion-blurred unrecognizable object, distorted photography angle.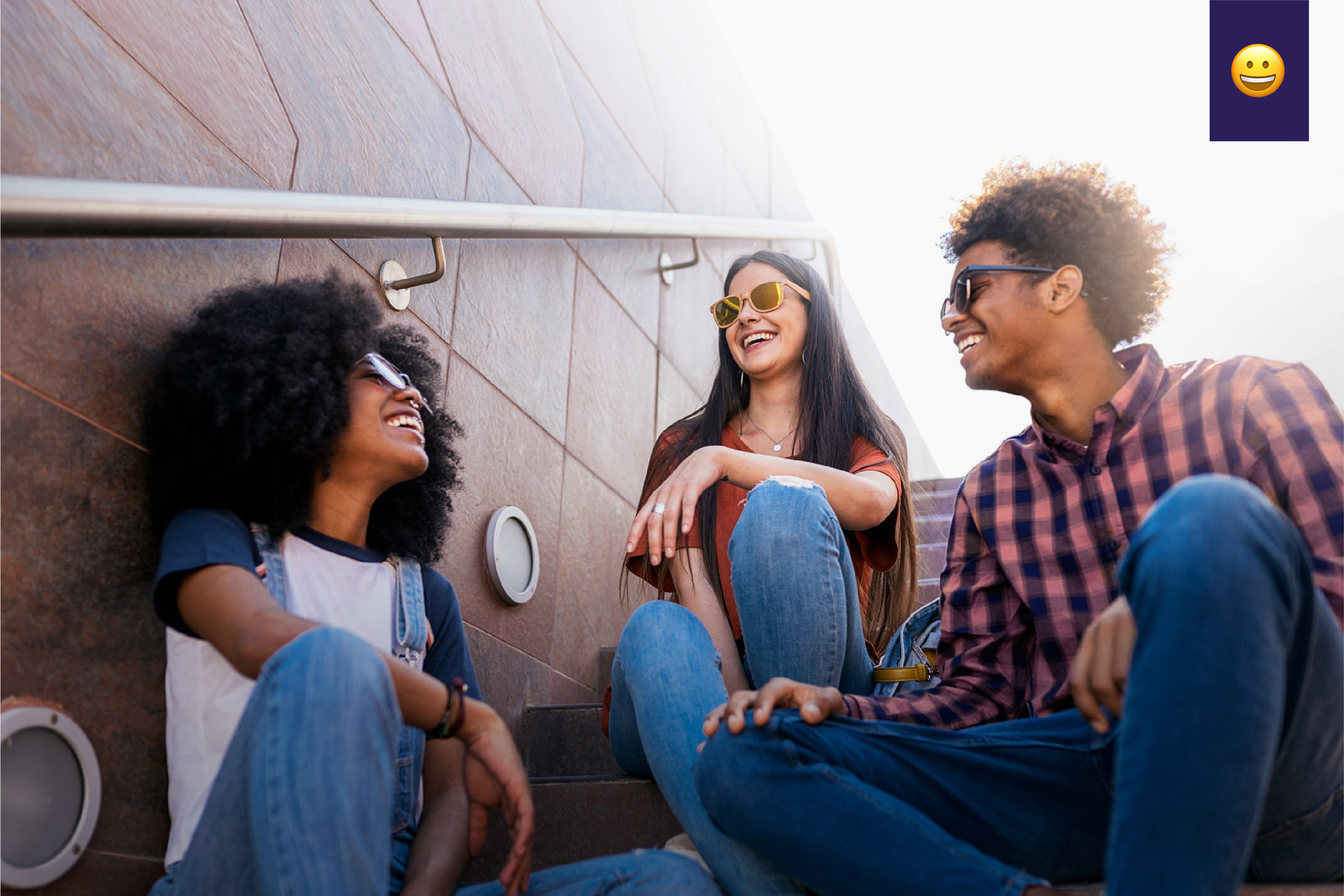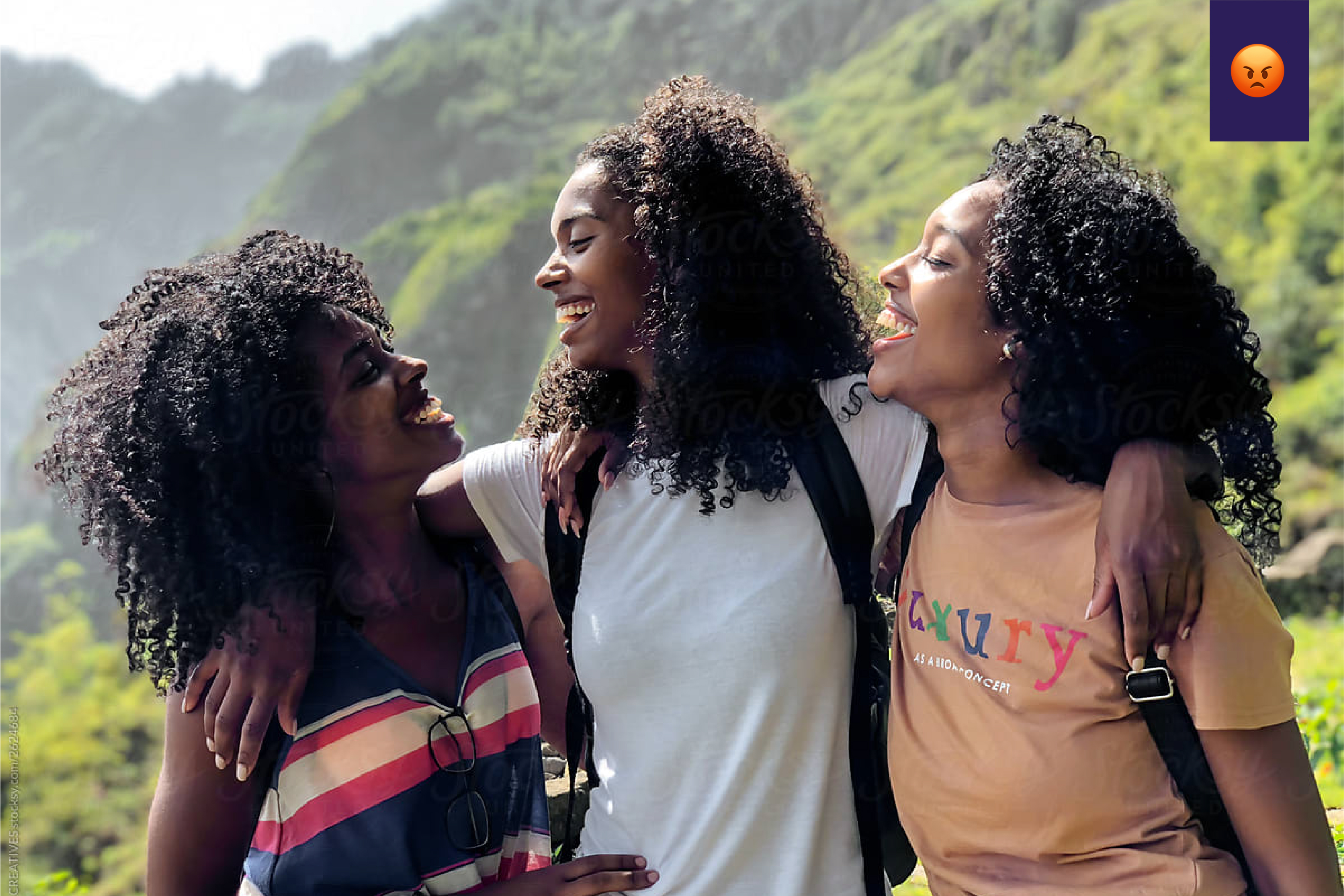 Ideal:

Multiple genders and ethnicities, casual body posture.


Not Ideal:

Same gender and ethnicity.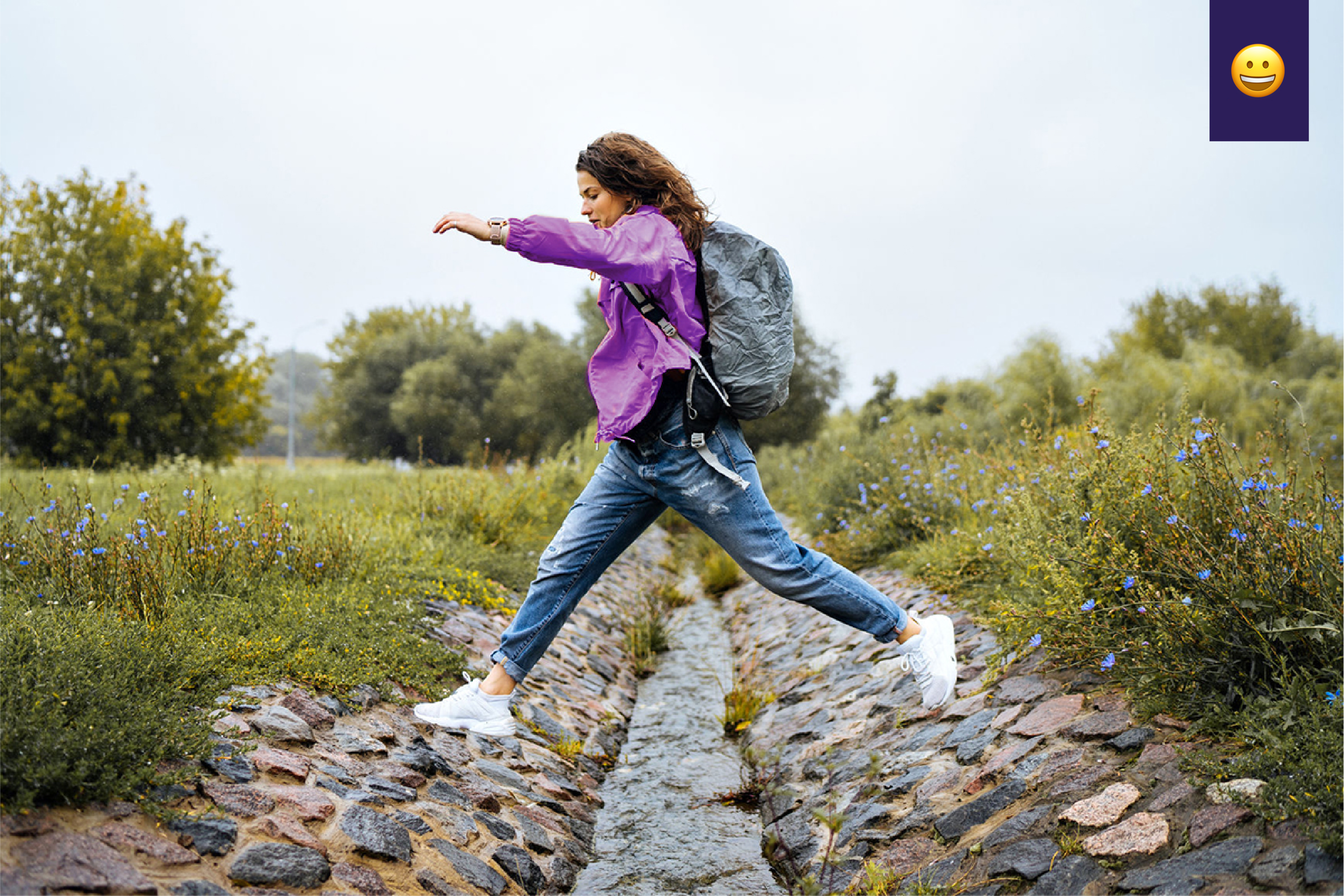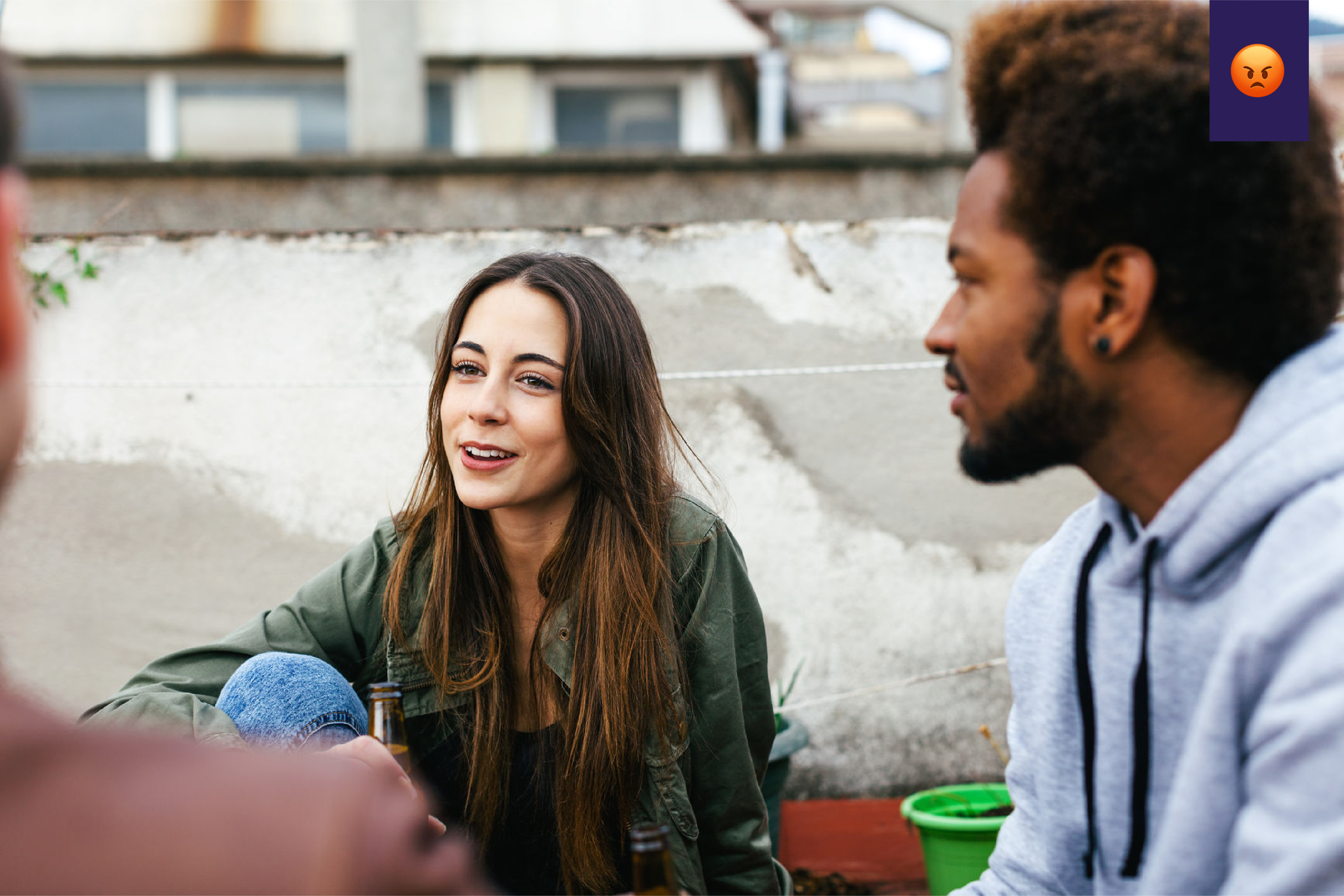 Ideal:

Clear action visible, uplifting, crisp image quality.


Not Ideal:

Large part of image blurred, ambiguous outdoor, no action visible, unbalanced composition.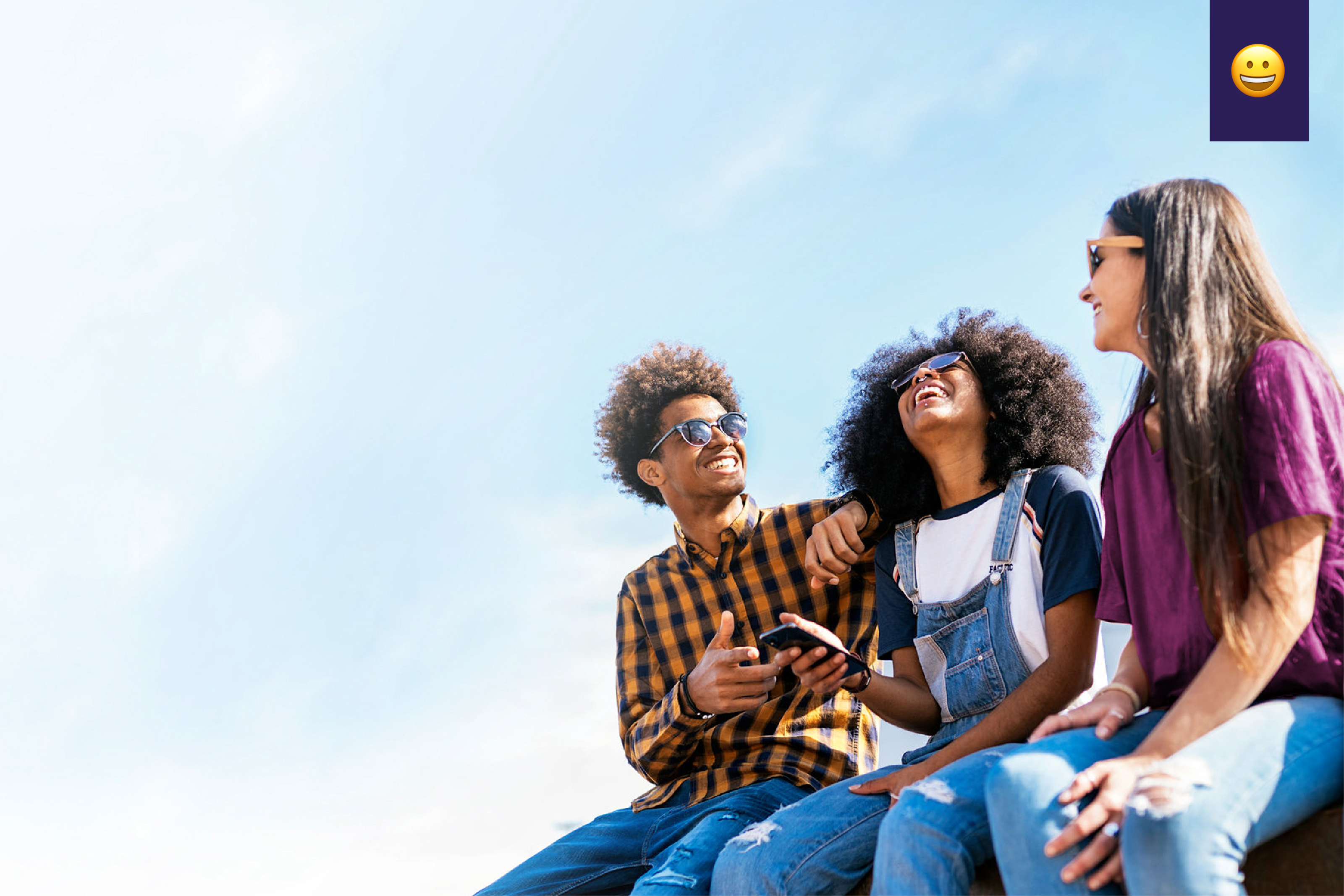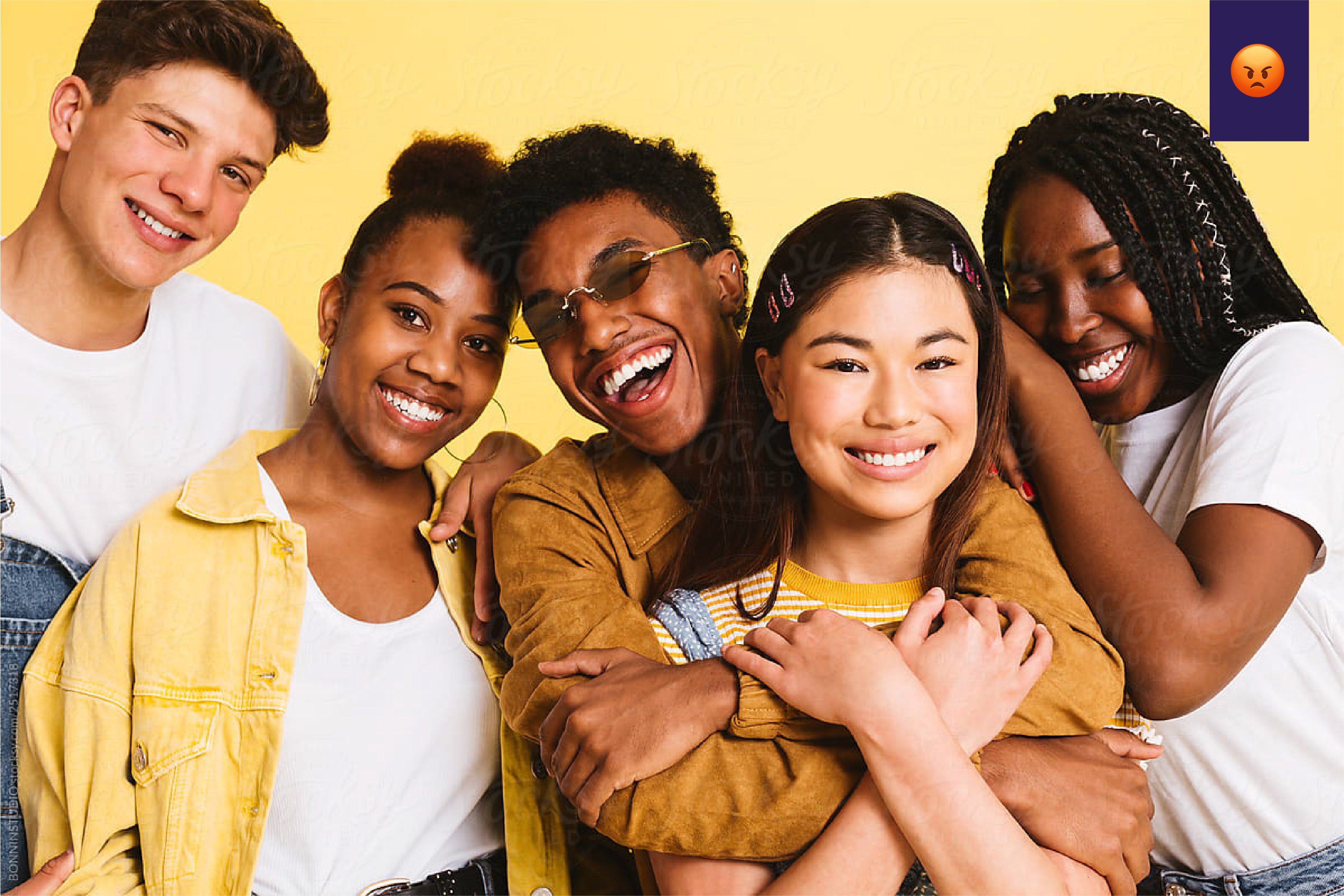 Ideal:

Multiple genders and ethnicities, natural empty space for copy, casual body posture.


Not Ideal:

Studio shot, too lifestyle.
Our color gradation techniques depend upon the kind of message we're conveying:
mission or product.


For mission, we use "Duotone" and for everything else, we edit a good photograph to be more on-brand.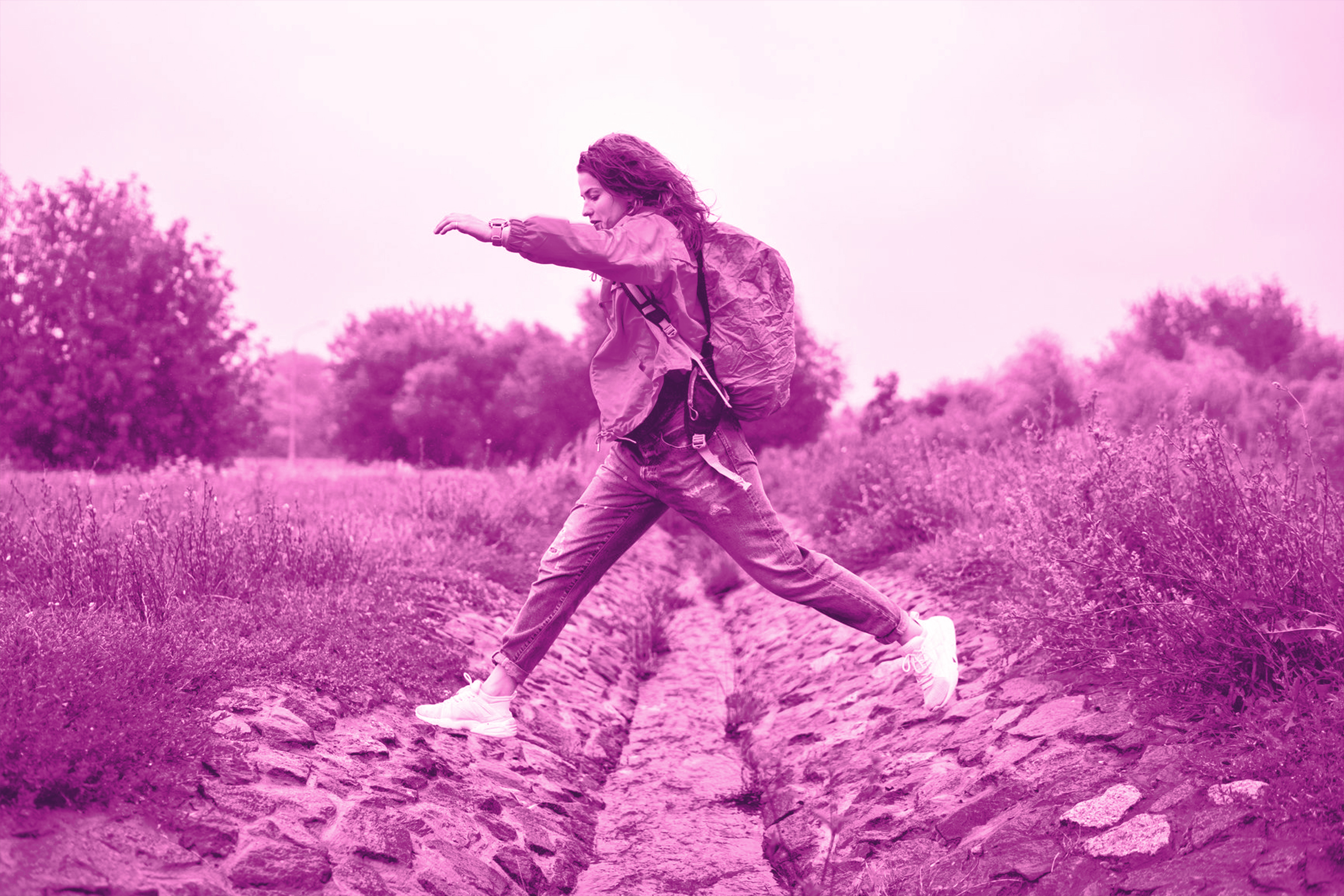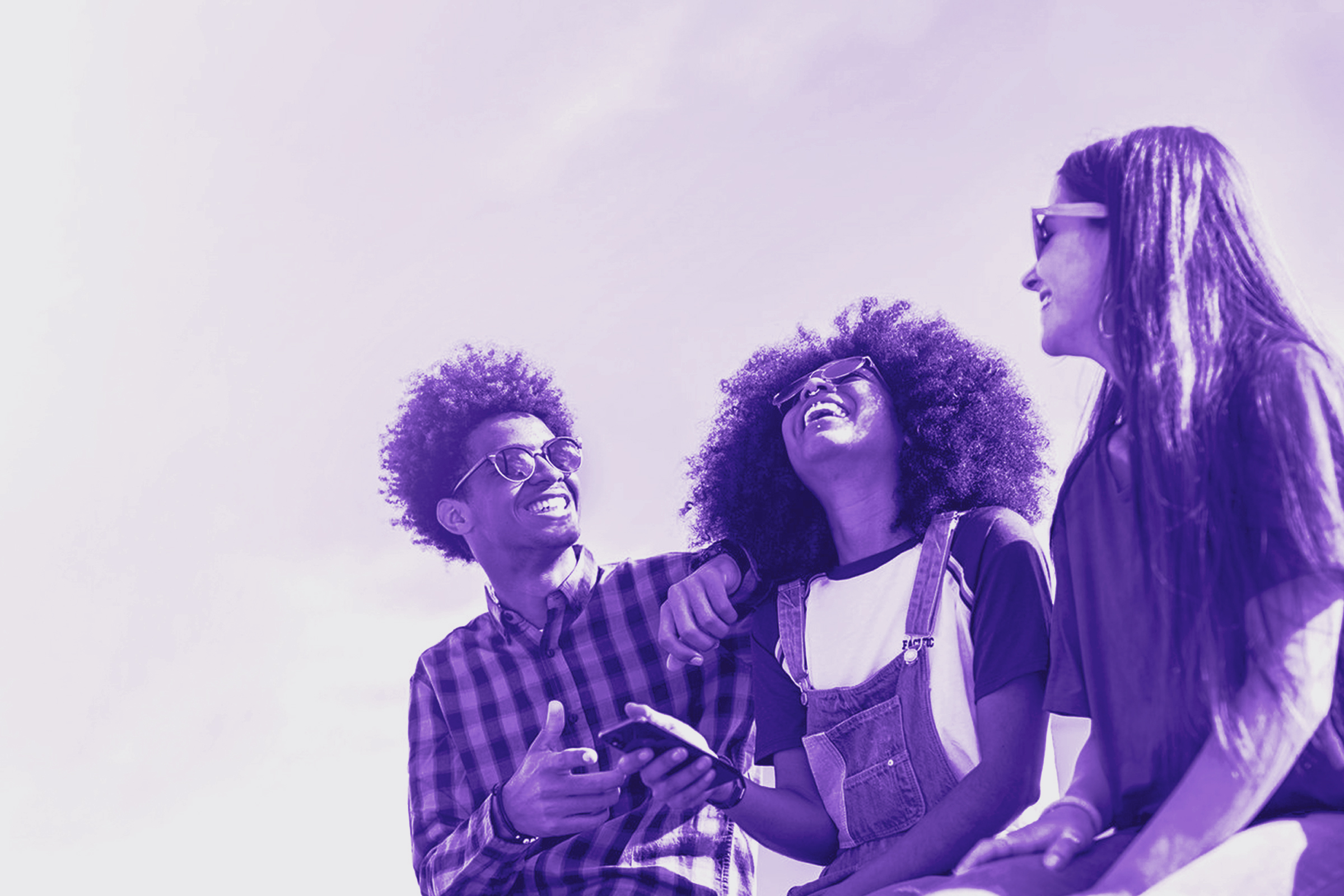 Mission


We edit the photographs to be in duotones of Earnin Pink or Earnin Purple.


Maintain a pleasing contrast.


Make sure to have little to no burnout areas.


Edit neutrals in a way to convert blacks to darker tints of Earnin Pink or Earnin Purple.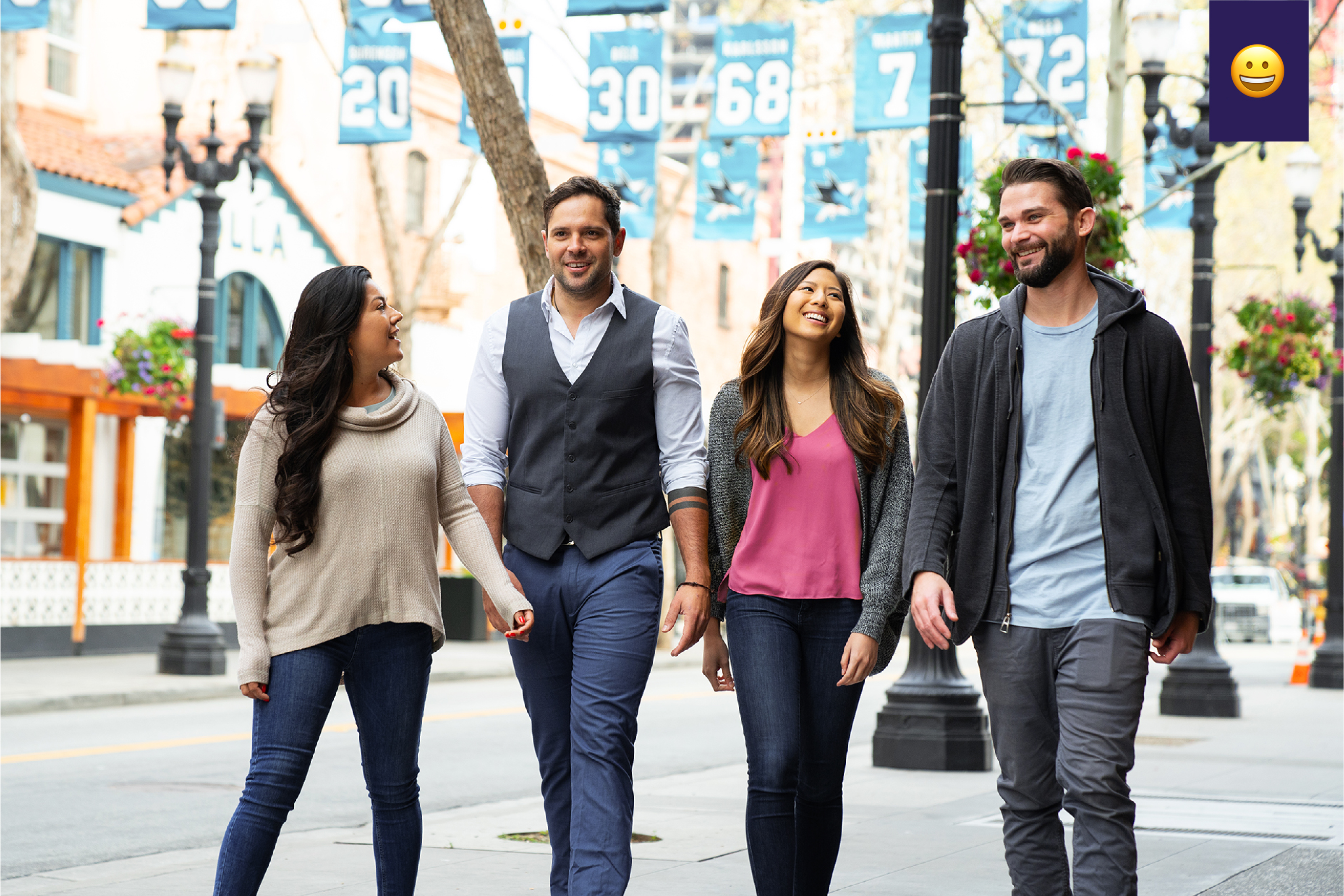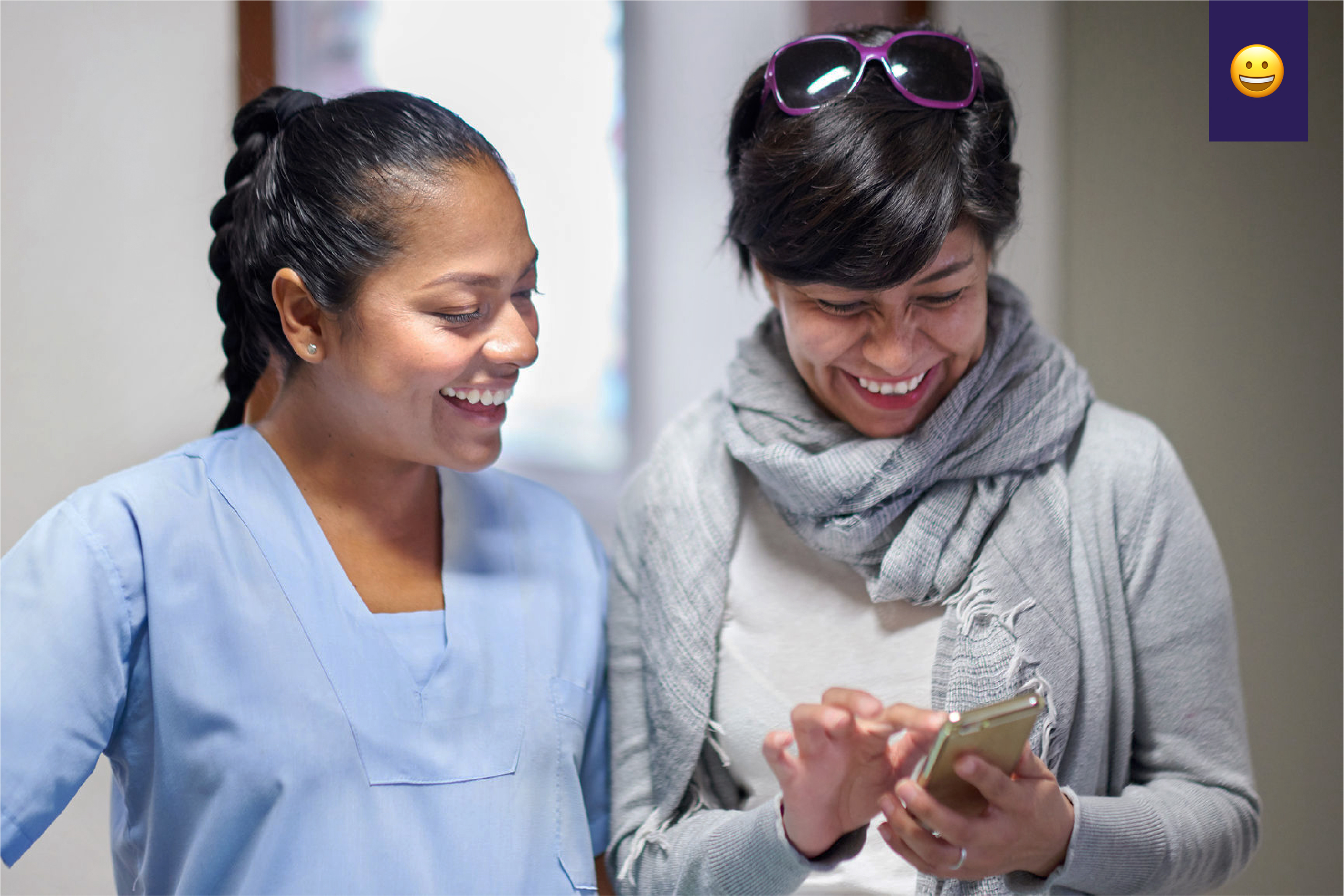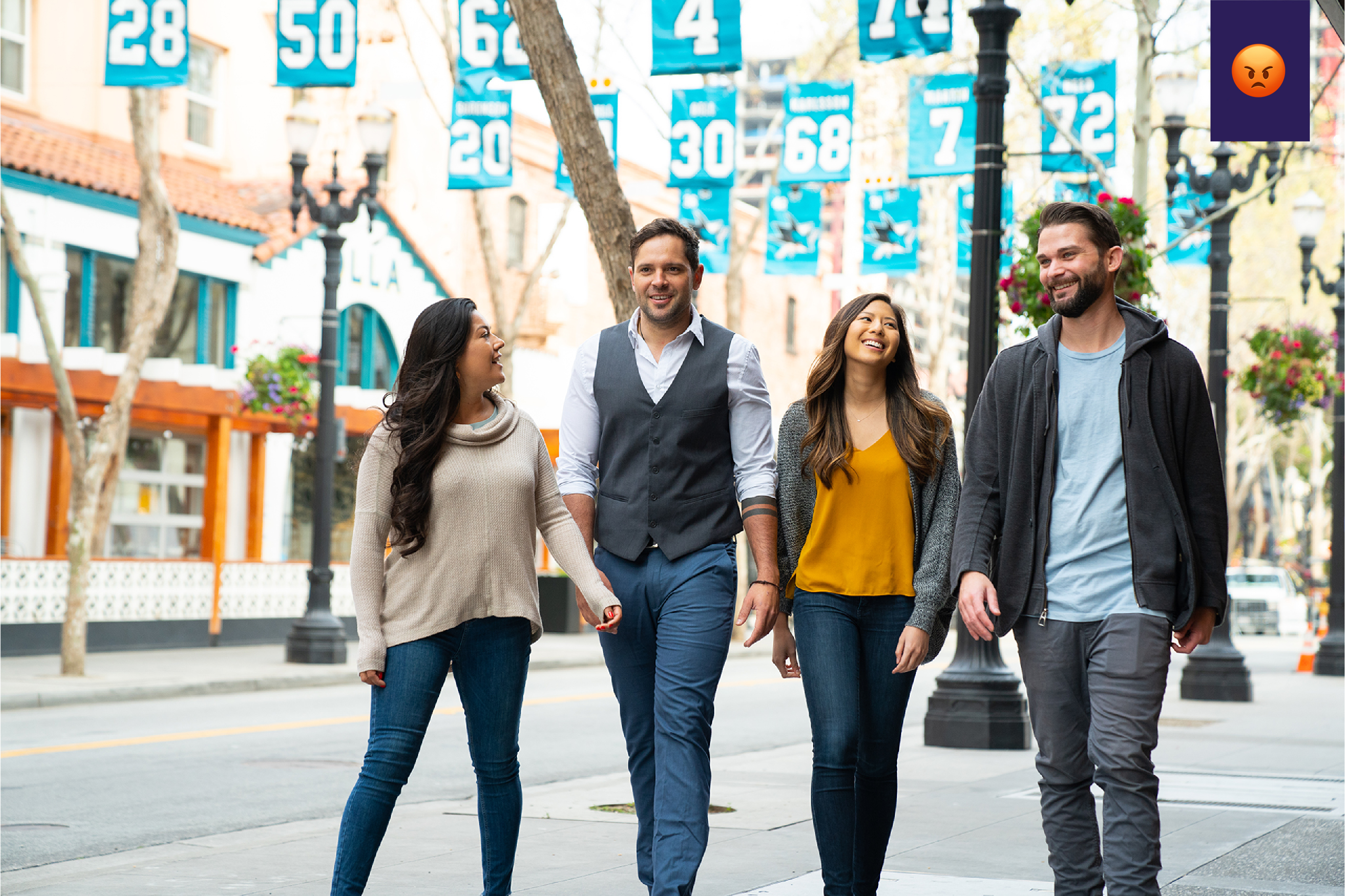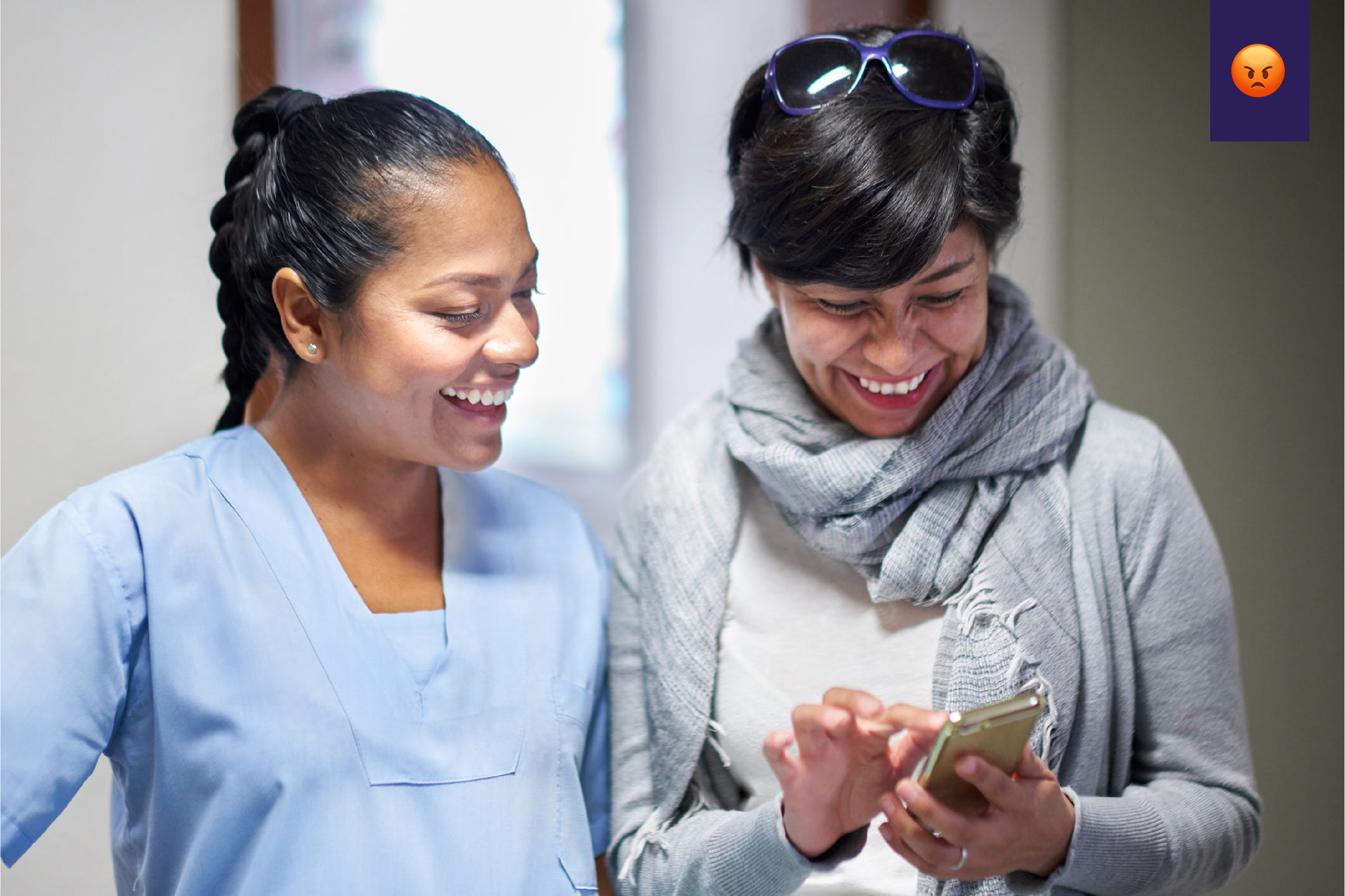 Product


We edit yellow or green man-made objects to tints of reds, pinks, blues, or greys.


We decrease the contrast of the image if it has too much contrast so as to maintain softness of the people.


We use a 8-10% Earnin Pink or Earnin Purple Soft Light filter to make the image feel more on brand. Patterns

We use patterns to add depth and meaning to our compositions.




The Fingerprints


This pattern represents what is ingrained and in the very "DNA" of Earnin. We're focused on everyday people. Like people's lives, this pattern is maze-like with obstacles and wins along the way. The Waves


The wave pattern is an abstract representation of life with organic lines that ebb and flow like the tides on a shore.


Like waves that roll in and out, the movement of the lines represents the challenges and renewal that people face every day.


Like life, this pattern has numerous pathways and it's up to us to explore and learn from them.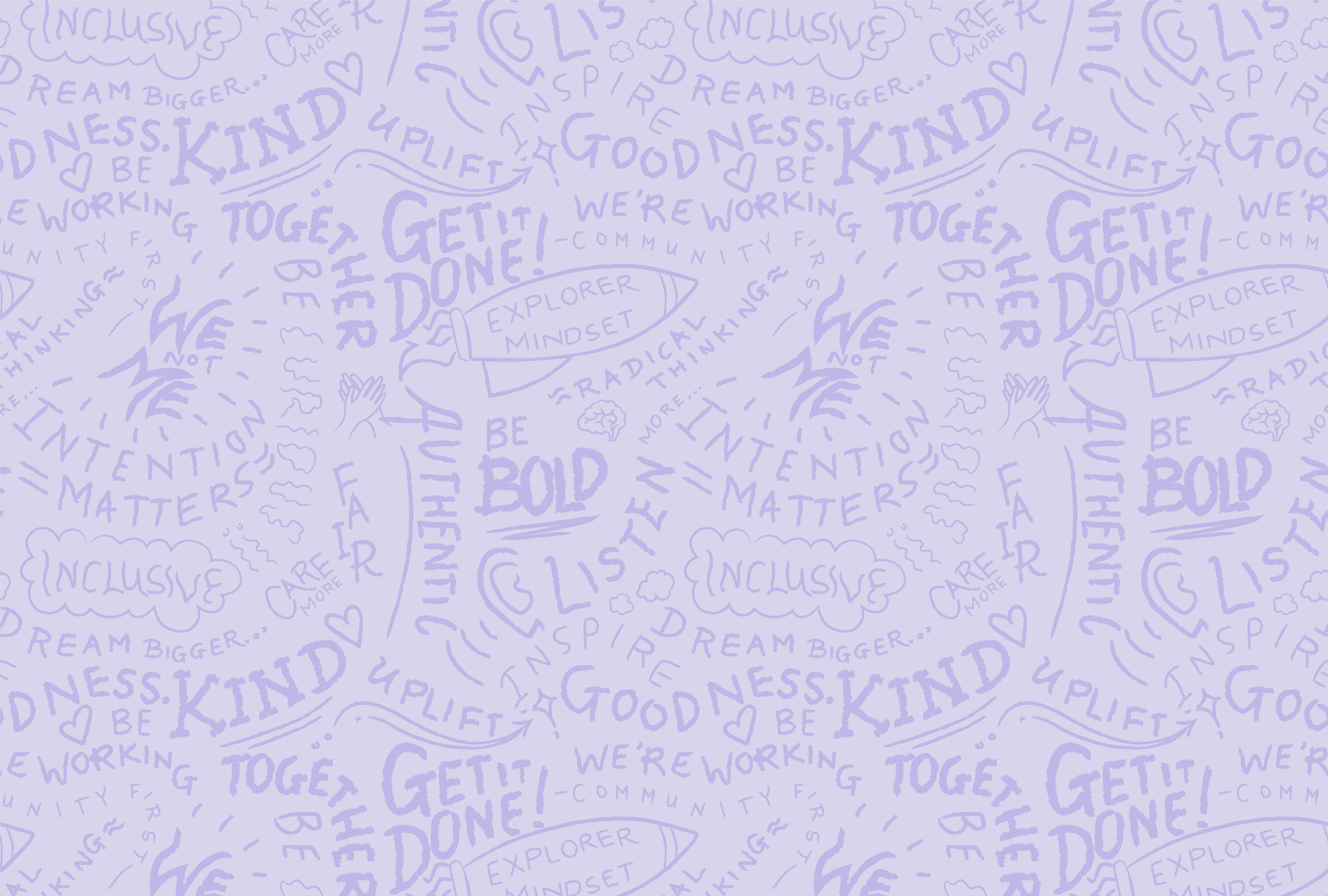 The Hand Typography


This pattern is a playful representation of all of Earnin's values – it is bold and lively much like the brand. The handwritten texture gives the pattern a human touch and gives the feeling that anyone can be a participant in this movement. There are many different parts to this pattern but they all come together to create feelings of authenticity and joy.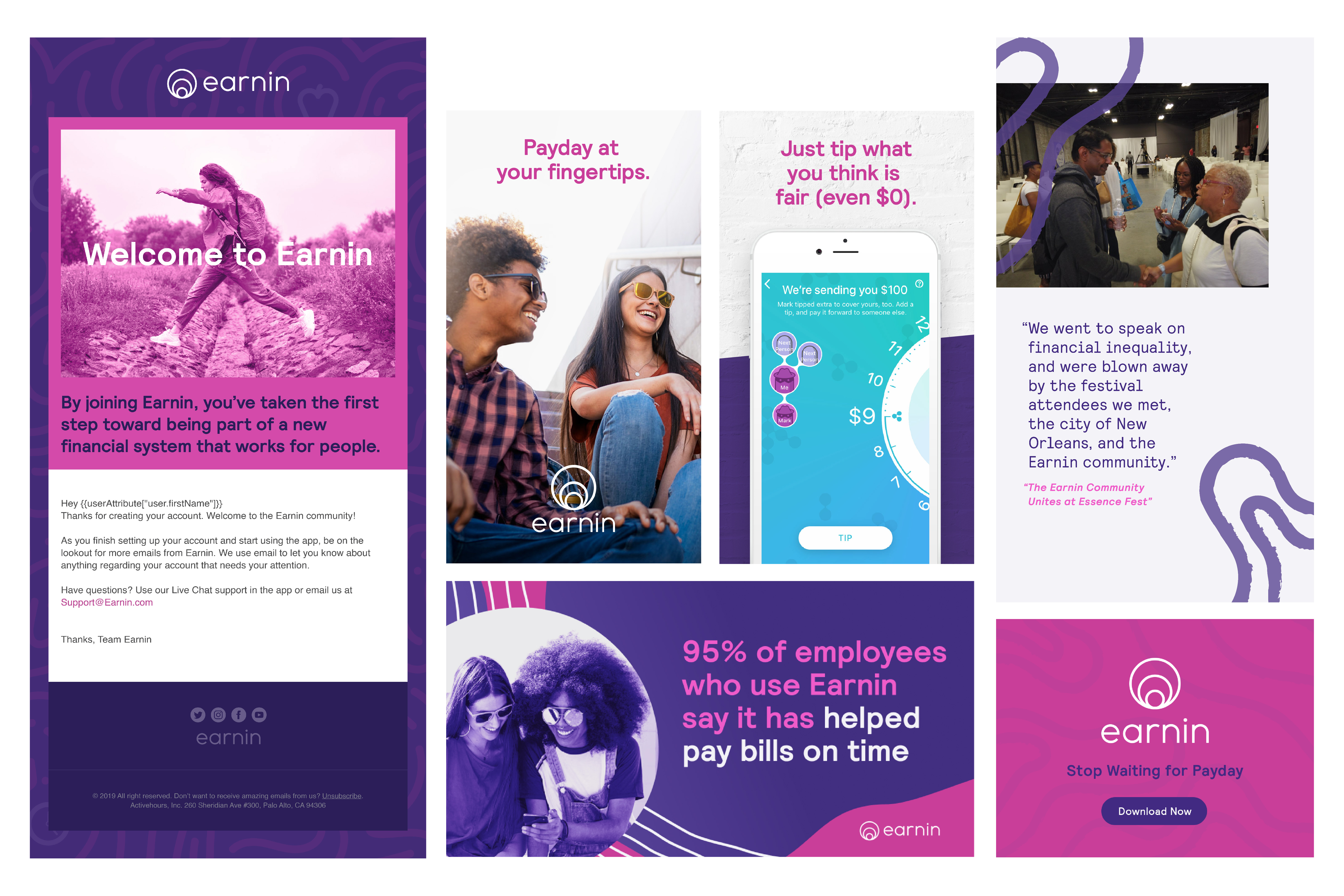 Application


Here are some examples of how our typography, colors, photography, and patterns come together.
Our tone is conversational and human.

We're plain-spoken and we get to the point. We write in the first-person plural (we).


We convey
empathy and care

with our words.


We're never pushy or salesy.


We speak in
everyday language,

use proper punctuation, and use the Oxford comma.


We use contractions.


In the case of synonyms, we choose the word least likely to be misinterpreted.


We are
relevant,

we know what's up with social media and pop culture, and we're not afraid to express ourselves.


Slang is ok,

but we make sure to look up all definitions of a word or phrase before using it. (Ask your peers to be safe.)


We have a sense of humor,

but know our audience and consider when it's appropriate. (If your main job is not writing, lean on the side of not using humor.)
Customer: avoid this term externally.
Because Earnin's tools do not require payment, it's inaccurate to refer to the people who use them as customers. Instead, say community members (CMs) or members.


We should
refer to people we speak with directly by their name,

not indirectly by generalizing our response to apply to all community members.


Do not respond to any community member communication, in social media channels especially, with images not related to our products, GIFs, memes, or links.


No form of language or expression should be used that could be interpreted by a reader, viewer, or listener as being racist, sexist, derogatory of a particular group, or otherwise offensive.


Gender-specific words or pronouns ('men', 'women', 'he', 'his', 'him', and so on) should be avoided

in any general reference relevant to males and females. Instead, use 'people', 'community members', a person's general or specific occupation ('student', 'office worker', 'Community Advocate'), the passive voice, or write in the first person plural (we.)


We're culturally sensitive.

We understand the references and connotations that are commonly associated with phrases before putting them in writing. If it is absolutely necessary to use a term we're not sure about (such as in a quote), include a referenced definition.


The Disability Language Style Guide covers almost 200 words and terms commonly used when referring to disability, most of which are not covered in the AP style guide.
Best Practices


Things to avoid, be sensitive about, and be aware of.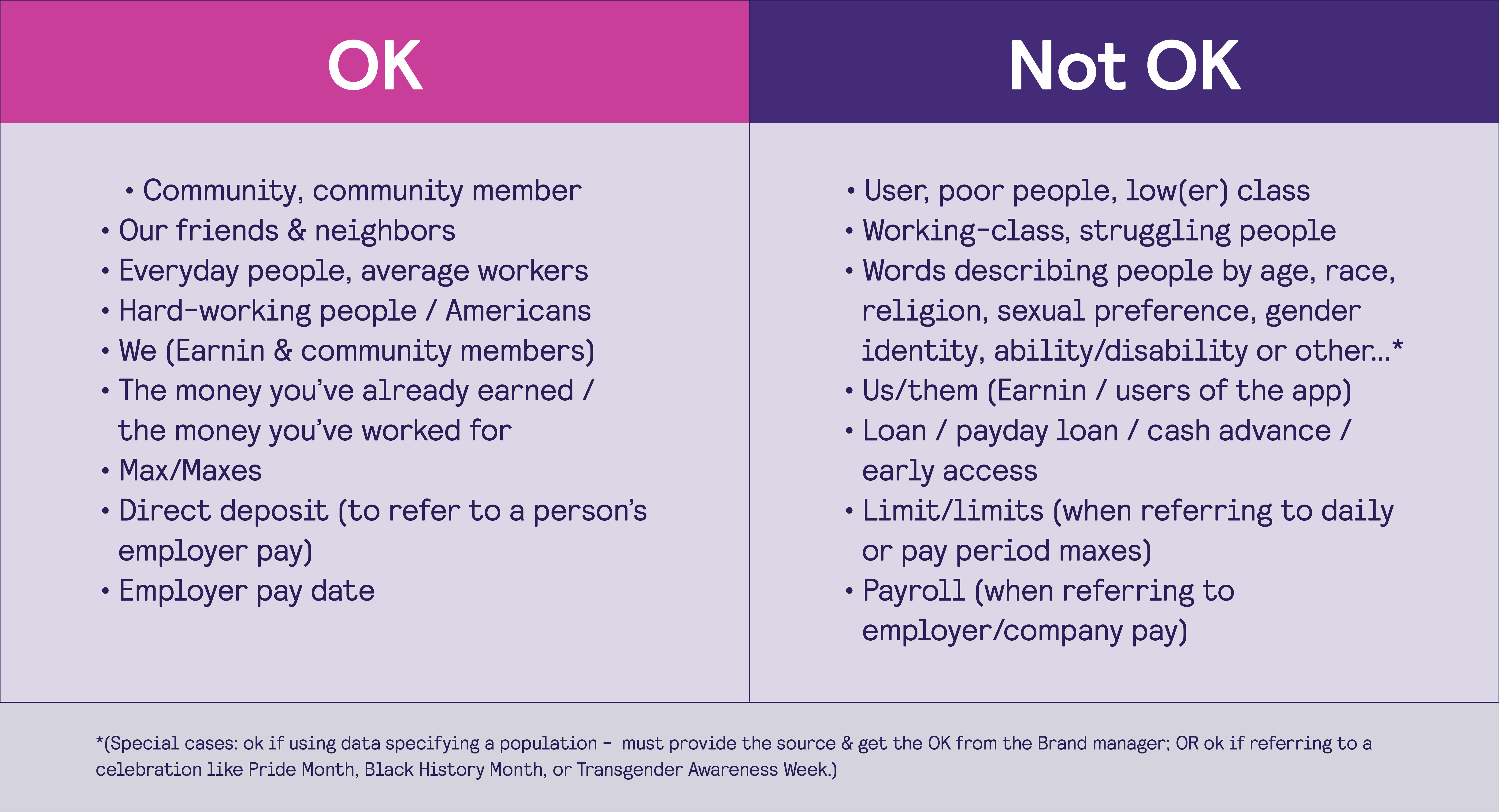 Words we like (and words we don't)
Earnin - In written form:
Use singularly to refer to the company name and the app.
Correct: Download Earnin!
Incorrect: Download the Earnin app.
Always uppercase in a sentence. Always lowercase in the logo or in a hashtag.
Never add an apostrophe (Earnin').


Cash Out (noun)
-

All references to the product name (noun) and the money withdrawn from your upcoming paycheck are two words with capital C and capital O. Ex: You can cash out $100 using Earnin Cash Out.


(To) cash out (lowercase)- Two words, both lowercase.
The verb form referencing the act of withdrawing money from your paycheck. Ex: I'm going to cash out $20, and I'll let you know when my Cash Out hits my bank account.


Pay It Forward - No hyphens. Each word is capitalized.


Download / join us
-
Preferred over "Sign up."


Health Aid - Two words, capital H capital A.


Cash Back Rewards - Three words, capital C, B, R. Don't shorten to "Cash Back" or "Rewards" when referring to the product.


Max / Maxes - Capital M. Not "maximums" or "limits."


Timesheet - One word.


Email - One word, no hyphen.


Pay stub - Two words.


Customer* - Do not use this term to refer to the people who use Earnin.


Paycheck to paycheck - No hyphens.


Payday - One word.


Pay date / pay period - Two words.


Automagic Earnings - Replaces a timesheet - works with GPS & fixed work location to automatically add earnings to account each workday.


Assembly member - When used singularly (without a name), it should be 2 words and the office should be capitalized. When preceding a name, it should be 1 word, capital A. Ex: Assemblymember Marc Berman
Pay What You Choose.


Pay What You Think Is Fair.


Make Any Day Payday!


Choose Your Payday.


Pick your own payday.


Your money, when you want it.


Access to your pay as soon as you've worked.


Join Earnin to cash out when you need your money.


Payday at your fingertips.


Tired of waiting two weeks to get your money?


With Earnin, we all choose what to pay to support the service — it could even be $0.


Earnin lets you cash out right when you leave work, instead of waiting weeks.


No fees. No loans. Just a community that believes in choosing when you get paid.


Your bills don't wait till your next paycheck. You shouldn't have to, either.


With Earnin, you can get paid as often as you work.


Whether you're covering your phone bill or investing in next semester's textbooks, we've got you.


Phone bills don't wait for payday. You shouldn't have to either.


Download the Earnin app to access your hard-earned money anytime without interest or fees.
Earnin:


•

focuses on understanding financial disparities and how to give everyday people the products they need,


• provides people with access to the money they've earned before their employer's pay date,


• negotiates with medical billers to make healthcare bills more affordable,


• provides a way for people to earn and save cash rewards without requiring a credit card or the requirement to hit spend thresholds before being able to earn their rewards,


• provides tools to help people avoid overdrafts, remember when their bills are due, and get access to the money they've earned.
Quick Reference


A quick guide to explaining what Earnin does - a simple breakdown of our products:
Brand Resources


A collection of our resources for you to start creating as part of Earnin.