Brand Identity Guidelines
This webpage includes everything needed to communicate Cognia's identity and vision. These identity guidelines serve as a toolbox filled with visual and verbal components and rules to uphold consistent application through a range of expressions.
Every touchpoint of our brand should be anchored by our foundational brand strategy, captured here. This brief comprises the strategic components that serve to define our ideal reputation. This material is not public facing.
Core Purpose
Free Opportunity from Circumstance
By democratizing education's power, we increase mobility, liberate possibility, and empower learners to transcend mere chance.
Positioning
Cognia is the education improvement organization known for the knowledge to put potential into practice.
Informed by more than a century's worth of classroom data and powered by a global network that reaches tens of millions of students, we've developed a holistic approach to education that empowers schools to create real outcomes and optimize learning. By setting meaningful standards and sharing actionable best practices, we help schools - and their learners - meet their potential.
Attributes
Credible
Well-informed and intensely studied, we approach our work with an expert's eye.
Inquisitive
Committed to curiosity, we delight in distilling clarity from complex inputs
Pioneering
Ambitious and agile, we innovate frequently and treat changes in the landscape as opportunities to shape our field.
Idealistic
Genuine and hopeful, we're guided by a vision of a more inclusive and better-informed world.
Dedicated
As proud educators and fierce advocates, we're steadfast in supporting our partners and make decisions with the learner in mind.
Audiences
The School Leader
The principal of a growing private school needs actionable strategies for her classrooms and a mark of excellence for the effort. She would appreciate a streamlined and authoritative perspective on what works in education—and a clear view into what's working in her school.
"I need a partner that offers both clarity and distinction."
The District Decision Maker
The District Decision Maker needs guidance and service to make sustainable and measurable impact. He is looking for straightforward reporting, concrete strategies, and benchmarks that clearly show how his district measures up.
"I need to know where my schools stand to accomplish real change."
The State Accountability Director
The State Accountability Director requires proven, research-based solutions that deliver impeccably reliable data. She's looking for an expert partner with well-established credibility that understands both district and state-level needs.
"I need solutions that deliver solid data, are easy to implement, and show value to community stakeholders."
Brand Voice
Our voice is the unique expression of our attitude and character, helping us stand out in a crowd of sameness. Following this tonal guide, we can choose words that best represent how we communicate with the world.
Simply Smart
A great way to stand out in our crowd is to demonstrate our smarts in a way that feels down to earth and succinct, rather than verbose and overly technical. That means staying away from overly used industry jargon, such as: social-emotional learning indicators, research-based frameworks, data aggregation and visualization, actionable insights, and education data solution. We should also avoid using acronyms, as much as possible.
Approachable
Where most of our competitors sound academic, we want to be more engaging and inclusive with our language. That means we speak directly to our audience with the use of "you" and "your," and show them that we understand their world by using words like "we" and "our." Another way to sound approachable is to write with a human touch and use words and phrases that everyday smart people would use. This doesn't mean dumbing down our language, but it does mean using common terms and phrases. Our marketing copy shouldn't read like a dissertation—it should be short and to the point. Lists of our accomplishments and credentials can be summarized using bullet points and infographics to make content more digestible.
Passionate
As educators, we are very passionate about our work and its powerful potential. We should make sure that we capture this enthusiasm when we communicate, showing the world that our hearts are in this. There are many ways we can show our passion without repeating this word over and over: try using upbeat and optimistic language to demonstrate passion. Use strong verbs at the beginning of statements and always write in active voice. Some words that can help capture the idea of passion are: inspiration, dedicated, empowering, evolving, energizing, supporting, uplifting, opportunity, growth, purpose, influence, potential, etc.
Confident
We are leaders in our space—but we don't need to convince people of this. Instead, we should demonstrate our leadership through the use of bold statistics and other commanding qualities. Rather than saying things like "we can inspire," or "we have had success" use direct statements like "we inspire" and "we are successful." Another way to show confidence is to reference our extensive breadth and reach. Examples of confident words include: leading, storied, legacy, powerful, enhance, comprehensive, thorough, uniting, global, etc.
Primary Message
Our primary message is similar to a slogan or tagline, but not locked up with our logo. It helps us quickly communicate something of value to our audience and is a powerful tool for shaping perceptions about our brand. This statement should be used like an H1 headline on prominent materials, like the homepage of our website and key marketing materials. The difference between this tool and other headlines is that it is used more often and in the most brand-forward, high profile places.
Knowledge is Opportunity
Our primary message is meant to hint at the meaning behind our name: cognition and knowledge. It also highlights our core purpose of "freeing opportunity from circumstance," and helps connect the viewer to the outcome of our work. Aspirational in nature, this message is more conceptual than descriptive, so it should be paired with clarifying content that talks more plainly about who we are and what we do. For example, if we use this message as the H1 headline on the homepage of our website, we should quickly follow it with a sub-header that explains more about what we do.
Messaging Foundations:
Sample Headlines
The quickest, most effective way to bring our brand voice and personality to life is through a headline. Like the title of a page, a headline is placed at the top of supporting copy. It should reference and summarize the supporting copy in a succinct and compelling way.
Our headlines exist to create a prominent, branded moment in a piece. Typical applications include the "title" of a print ad, website page or section of a brochure.
The bank of headlines listed here should be regarded as a starting point and may be expanded upon.
Education is ever-evolving. And so are we.

Green Light Your School's Future

We'll Help You Course Correct

Pushing Learning Above the Standard

Our Insights Tell the Full Story

Watch the Disengaged Student Become Determined
Where the Engaged Student is the Norm

We Know Schools Because We're in Schools

Where Insights Are More than Bar Charts

Don't settle for ordinary. Push for remarkable.

We've assembled the world's largest community of educators. But we've got room for more.

Connecting the dots between school and student outcomes.
Conversation Starter
Proof Points:
Because we are able to evaluate both the student and the school, we can see all sides of the story.
Knowledge speaks to our tenure in the industry as well as the data and insights we have.
We empower all learners, from the student to the teacher to the administrator.
Cognia is a global nonprofit that has the knowledge to help schools improve outcomes for all learners.
Educators don't just fall into this profession—they're made for it. You wake up every day ready to push yourself and those around you; to break through barriers and see students succeed. At Cognia, we share this passion with you. We are a global network of enthusiastic educators who are here to help you guide and energize your school and students.
Our partnership can take many forms: from onsite evaluations and certifications, to student assessments, to strategic consulting and improvement roadmaps. This holistic approach is what sets us apart—helping you connect the dots between school and student performance and drive better outcomes for all. Are you ready to push your community of learners to a new level?
Key Messages:
Introducing Cognia
Education is ever-evolving. And so are we.
As many of you know, AdvancED and Measured Progress merged in 2018. This merger resulted from our perception of a gap in education: the need to bridge school evaluations with student assessments in order to see a full picture and improve educational institutions in a holistic way. With a joined vision for the future of opening doors of opportunity and influencing education on a grand scale, we adopted a new brand name and identity to reflect this unified direction.
Our new name, Cognia, was adapted from the Latin word cognitio, or knowledge. This name speaks to our belief that knowledge is key to reaching aspirations—no matter a person's circumstances or background.
We are the largest education improvement organization in the world. But, more important than our vast reach, our passion and expertise create an undeniable force for enhancing schools, engaging students, and driving better outcomes for all.
We are Cognia: the largest community of knowledge seekers in the world. When you become a Cognia member, you join a network of more than 4 million educators from all corners of the globe—gaining access to tools, best practices, and data that can change the course of your school. Some educators join us for practical information, others for inspiring stories. No matter what you're looking for, you will walk away with fresh momentum and next steps.
Knowledge comes to us in many ways: from simply observing the world around us, to solving complex problems, to seeing beyond ourselves and understanding others. Knowledge isn't one-dimensional or one-size-fits-all; it's dynamic and nuanced.
At Cognia, we understand these subtleties because we work with more than 36,000 schools across the globe, offering a range of services that evaluate education: from its impact on the individual, to the effectiveness of the institution, to a broad view of the large system. Seeing all sides of the story means you can really understand your full landscape—and what it will take to drive improvement.
Accreditation & Certification
In order for us to evaluate your school, we have to really know your school. Our approach to accreditation and certification combines hours of classroom observation, days of analysis, and months of evidence gathering into one powerful vision for improvement.
We understand that every school, system, and state is unique. That's why we design assessment resources and solutions that yield the meaningful results you need to inform instruction, understand where students are, or make decisions for the future. No matter what your world looks like, our experts understand where you're coming from and what it takes to meet your goals.
At Cognia, we're motivated by compelling visions of the future—but we're not starry-eyed dreamers. Fundamentally, we're educators who have walked in your shoes and share your goals. Our experience and legacy make us well-suited to offer best practices and ideas that will both inspire and equip you. Together, we can set the bar higher.
Official references
AP Style: Cognia's official style guide is the Associated Press (AP) Style Guide. Members of the Publishing, Marketing & Communications, and Product teams have online subscriptions. If you need information on a particular editorial question, you might find the information in a Google search referring to AP. If you need more information, consult one of your colleagues on those teams.
Dictionary: Webster's New World College Dictionary is our dictionary of reference. Secondary dictionary is Merriam Webster's Collegiate Dictionary, 11th Edition.
Exceptions to AP Style
Please be aware of these "official" Cognia exceptions to AP style.
Use serial ("Oxford") commas--all the time.
Use EN dashes without spaces for dates and ranges (AP uses hyphens.)
Capitalize job titles associated with a named individual, whether the title precedes or follows the name.
Cognia's visual identity is a unified system comprised of core elements such as brandmark, color and type, as well as extended expressions including imagery and graphics. This wide range of tools is designed to be flexible and expandable.
To effectively define the Cognia brand experience, these core elements must be aligned across every touchpoint, from stationery to the website.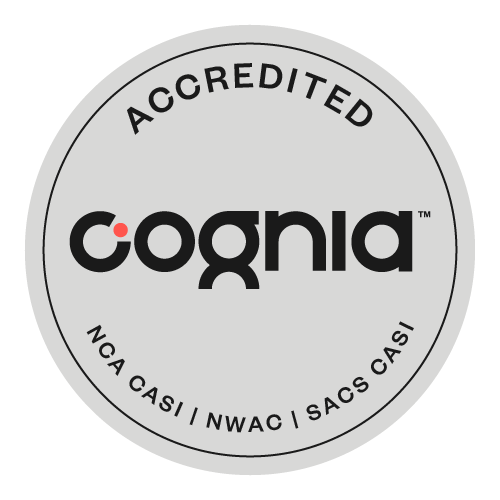 Founders Grotesk Md
Founders Grotesk Reg
Tiempos
Tiempos Text
Primary Brandmark
Our brandmark is our signature. It is our most recognizable asset and should be used simply and consistently across all communications. The brandmark is bold, compelling and memorable, and it projects a graphic energy that runs throughout the brand, from typography to iconography, and even more directly through our graphic illustrations. The brandmark should be used simply and consistently across all communications.
Symbol
Our brand symbol is our "C" and dial that is built into the wordmark. As our brand equity grows, the symbol can be used as a total representation of the brand. It is also a primary graphic element used dynamically throughout the system at both large and small scales. See Trademark information in Editorial Guidelines for more information.
Logo files
Download the primary logo below. To use any other version of the logo, please contact Marketing.
The exclusion zone ensures the legibility and impact of the brandmark by isolating it from competing visual elements such as text and supporting graphics. This zone should be considered as the absolute minimum safe distance; in most cases the brandmark should be given even more room to breathe. To ensure legibility, adhere to the minimum reproduction size of the primary brandmark. To measure correctly, use one half of the "o".
Brandmark:
Appropriate Scale
Our brandmark is designed for optimal legibility at all scales. Its round and wide counters and careful letter spacing allow for the viewer to distingiush the different elements of the mark creating recognizability at all times.
Our minimum size should never be smaller than 72px wide or 1 inches
Brandmark:
Alternate Uses
The single-color options of our brandmark should be used only when one-color printing is the only option.
The Announcement Lockup is to be used in the interim state of our name changing to Cognia. Use it only when spatially and contextually appropriate in areas like the email footer.

Brandmark:
Color Use
The brandmark should be used simply and consistently across all communications. To ensure that the expression of the brandmark is right for its context, we've created a system that includes PANTONE® color, as well as CMYK and RGB formulas.
In all color uses of the logo, the primary red should always be present. It can live as the dot or the background.
DO NOT use any unauthorized colors or combinations outside of what is shown here.
Brandmark:
Misuse
DO NOT
A. Outline
B. Alter the dial
C. Shear or skew
D. Use drop shadows or effects
E. Distort proportions
F. Alter the letterspacing
G. Rotate
H. Alter or use unauthorized colors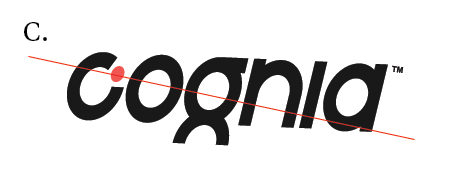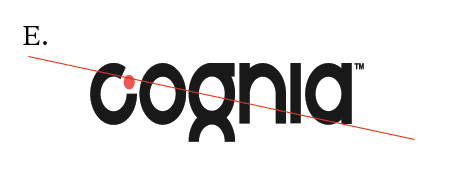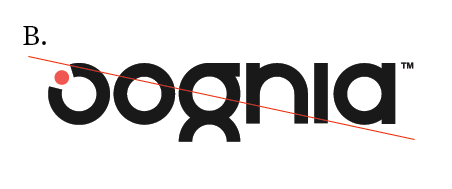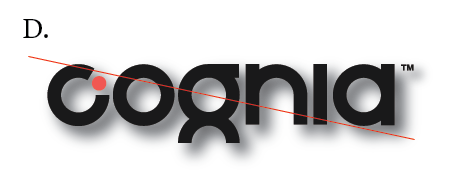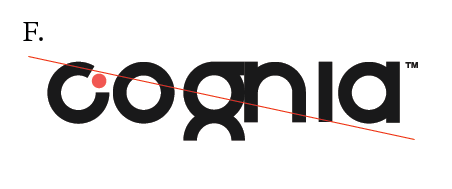 Color Palette
Cognia's brand colors serve as a foundational palette that works universally across all media. These colors will anchor and balance the brand visually. Red is our signature color, followed by black, cool gray, and white. These four colors make up our primary palette, and should dominate. Note that for text, red should be used sparingly, as accent only. Body copy should not be red.
The secondary colors complement the brandmark and strengthen brand recognition. Note that these colors are "supporting players" and should never appear instead of the "lead players," the primary colors. Use the secondary colors only when you need to extend the palette, and sparingly.
See the Applications section for specific use examples.
Typography:
Professional Typefaces
Cognia's professional typography consists of two typefaces: Tiempos and Founders Grotesk. These typefaces should be used by designers on both printed and digital applications and collateral. Commitment to these typefaces will create a consistent and strong identity. Reference the Applications section for examples of typeface use.
Tiempos Text

Aa Bb Cc Dd Ee Ff Gg Hh Ii Jj Kk Ll Mm Nn Oo Pp Qq Rr Ss Tt Uu Vv Ww Xx Yy Zz
1 2 3 4 5 6 7 8 9 0
Regular, Regular Italic, Medium, Medium Italic
Notes
Tiempos Text should be used primarily as a headline font. It should be used at a scale larger than the body copy to create a strong hierarchy. It is also good to use Tiempos Text Regular for tertiary elements and notes throughout the brand.

For Word, PowerPoint, and email, our default font for Tiempos Text is Georgia.
Founders Grotesk

Aa Bb Cc Dd Ee Ff Gg Hh Ii Jj Kk Ll Mm Nn Oo Pp Qq Rr Ss Tt Uu Vv Ww Xx Yy Zz
1 2 3 4 5 6 7 8 9 0
Regular, Regular Italic, Medium, Medium Italic
Notes
Founders Grotesk is our primary body copy typeface. It should be used for all instances of longform copy. The medium weight is great for subheads and pull quotes.

For Word, PowerPoint, and email, our default font for Founders Grotesk is Arial.
General Use Fonts
For Word, PowerPoint, and email, please use the alternative default fonts Georgia and Arial. Body copy in all applications is Arial.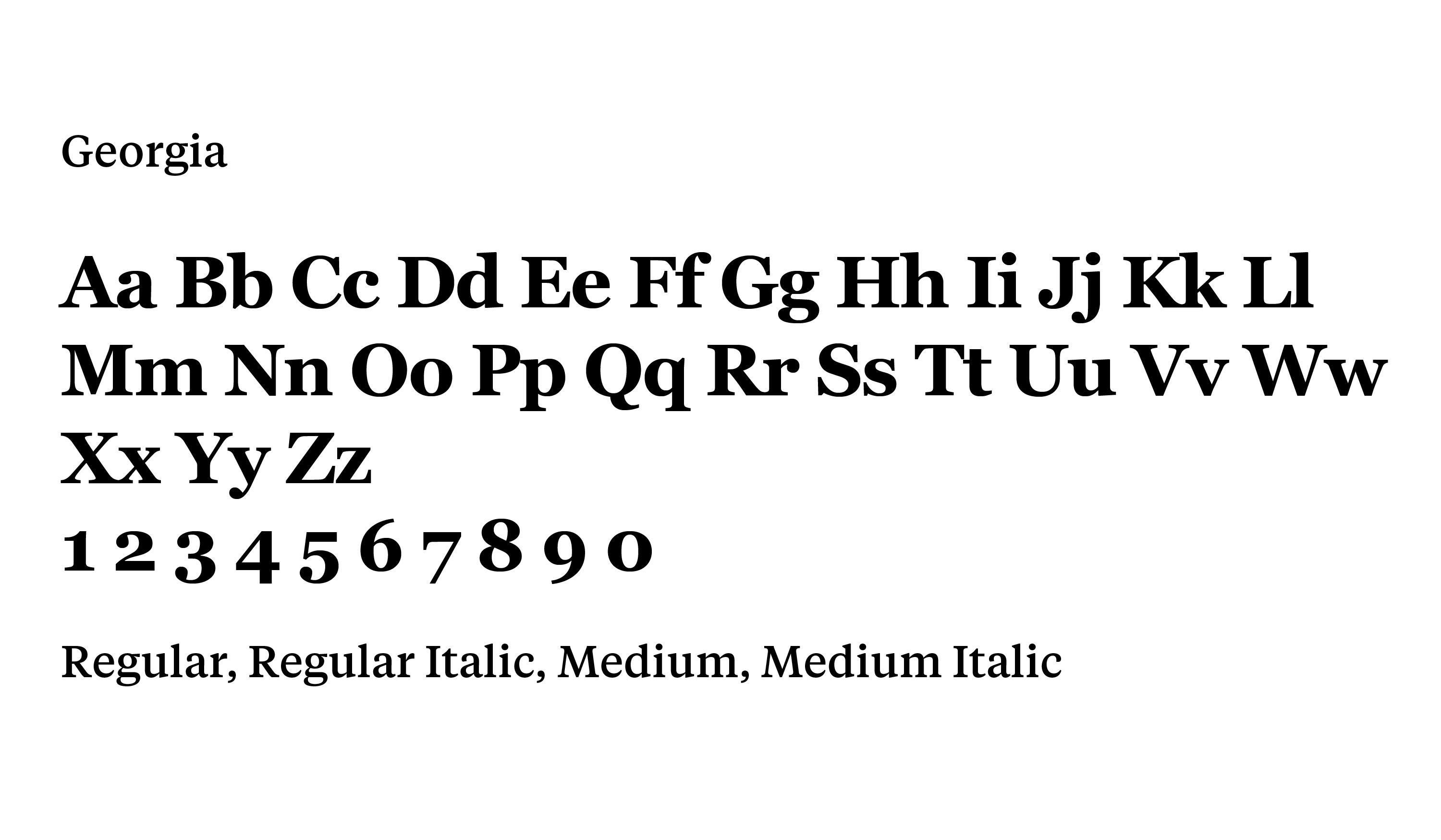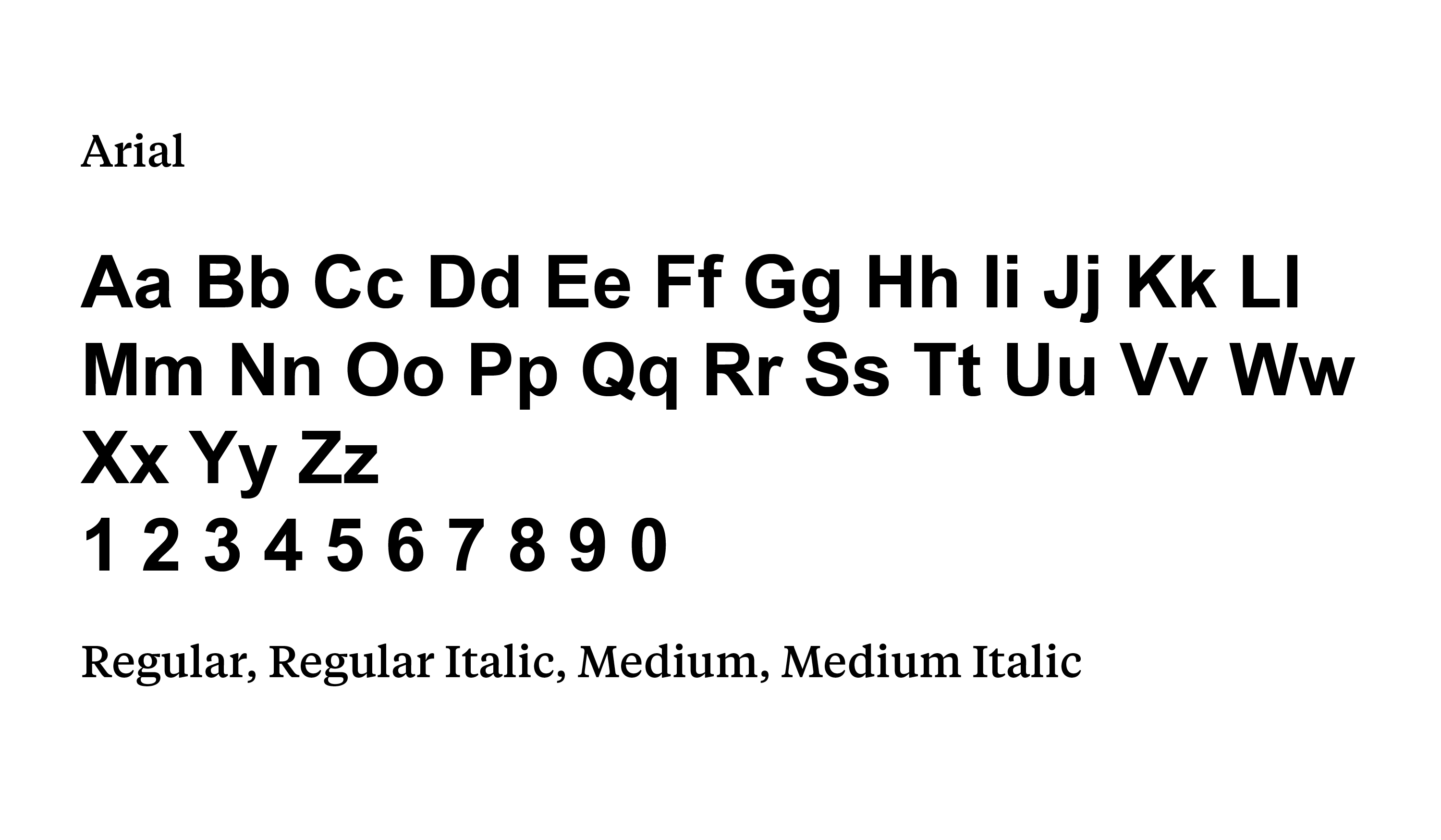 Iconography
Cognia's proprietary icon set is designed in close relationship to the wordmark and dial to create visual consitency and distinction. This set is comprised of our four primary icons that use the two-color approach of our brandmark. Do not create additional icons in this style. If the need arises for functional icons, please contact Marketing.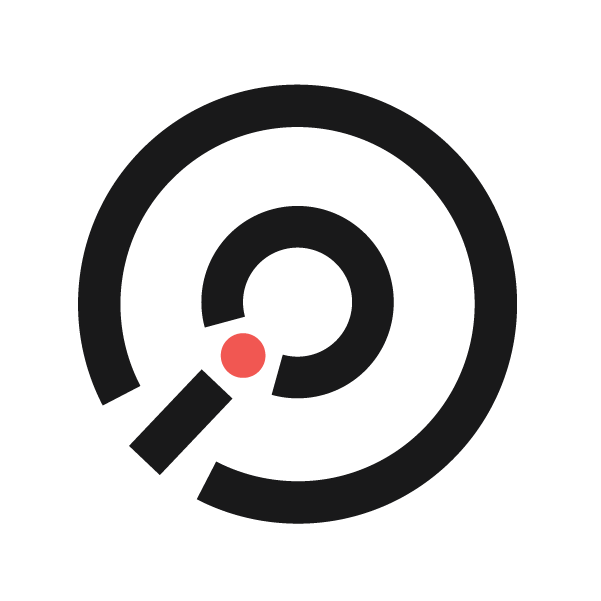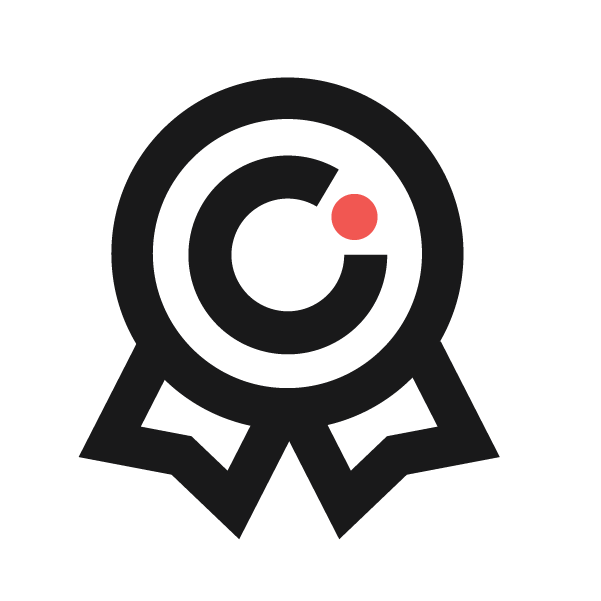 Accreditation & Certification
"Eloticons"
These icons are primarily used online in eProve and customer portals. We are avoiding using icons for graphics in marketing collateral, PowerPoint presentations, and the like. Contact Marketing if you have questions.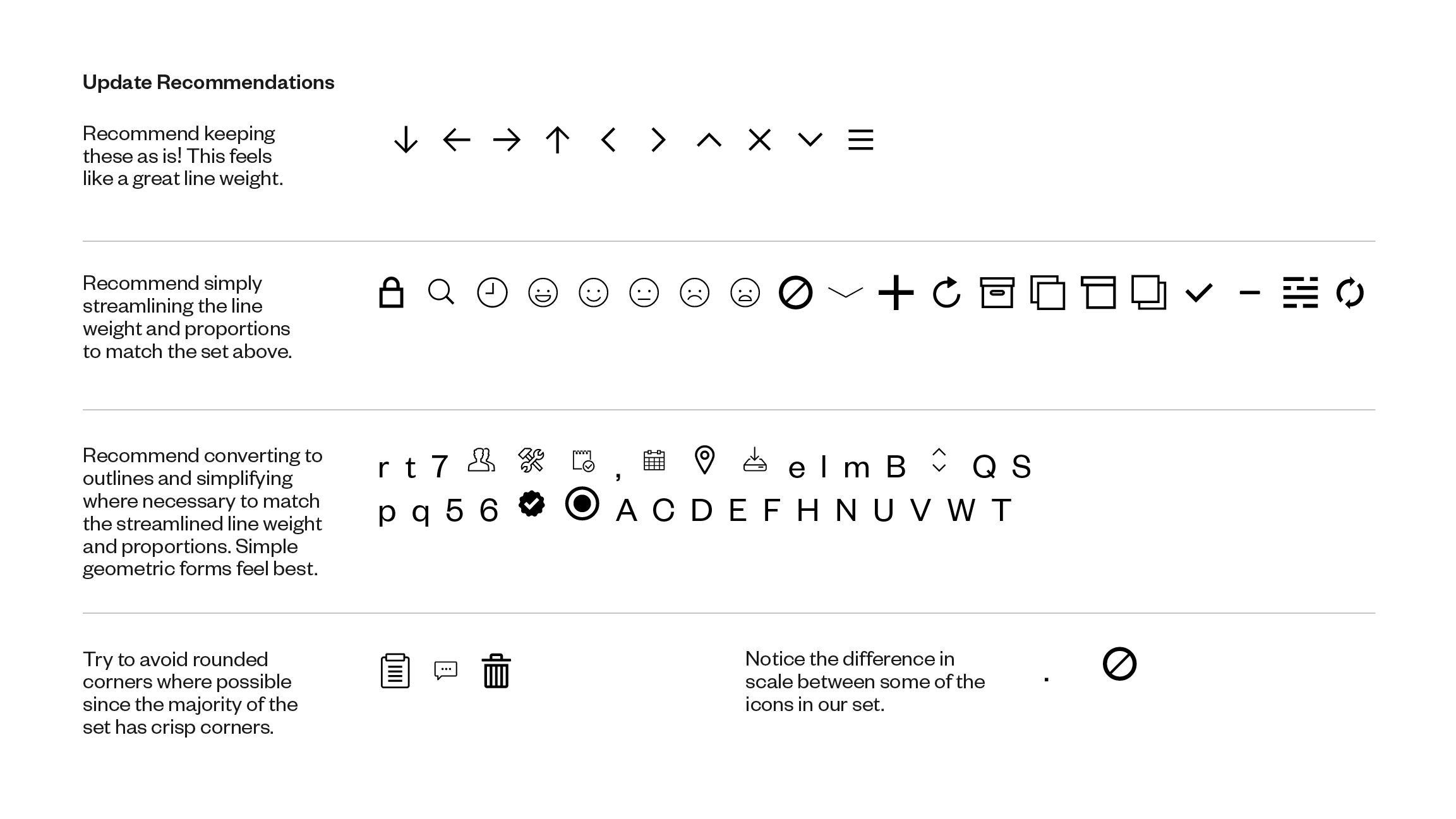 Badges for Web
Our badging system includes web badges and physical seals. Our badge template is bold, simple and reducible.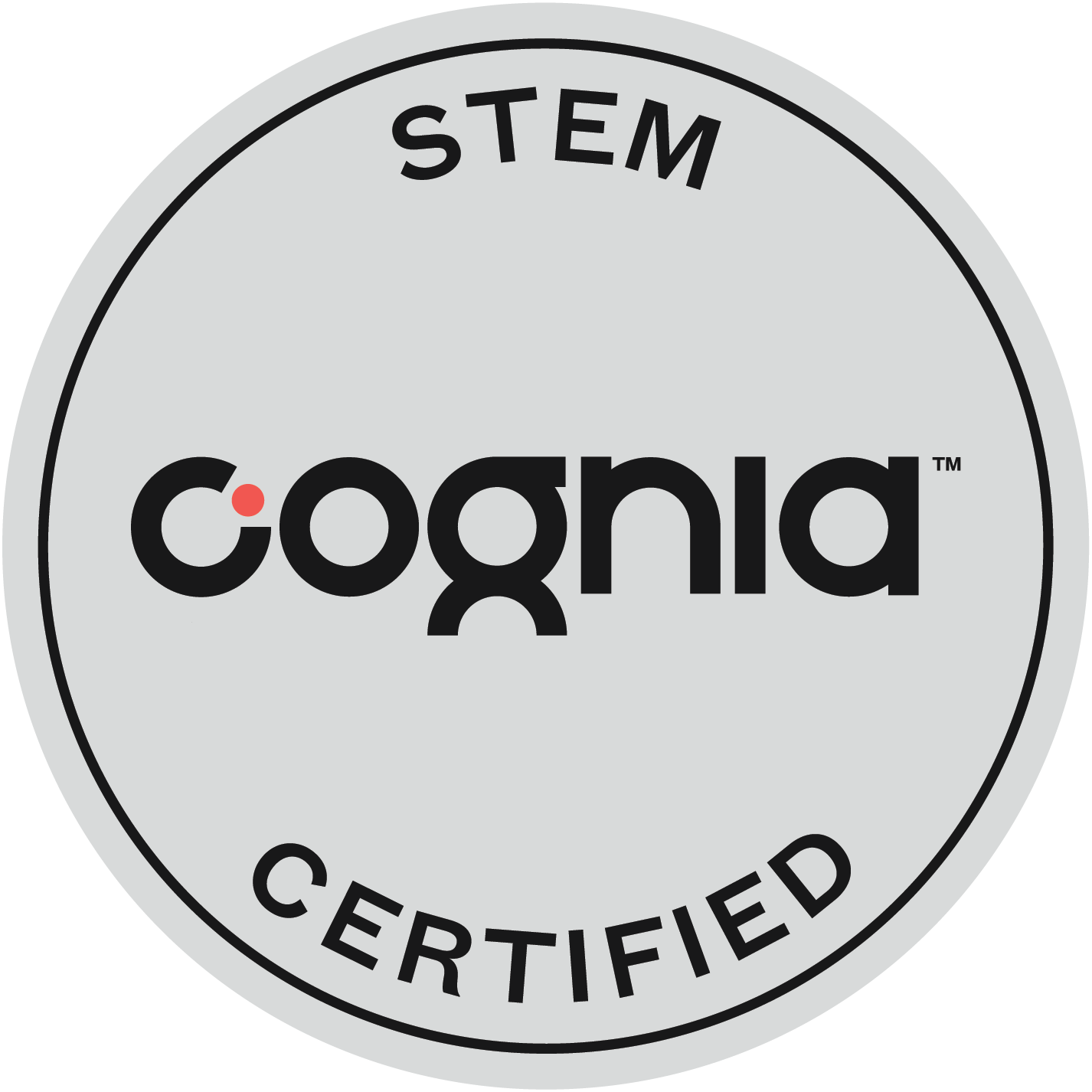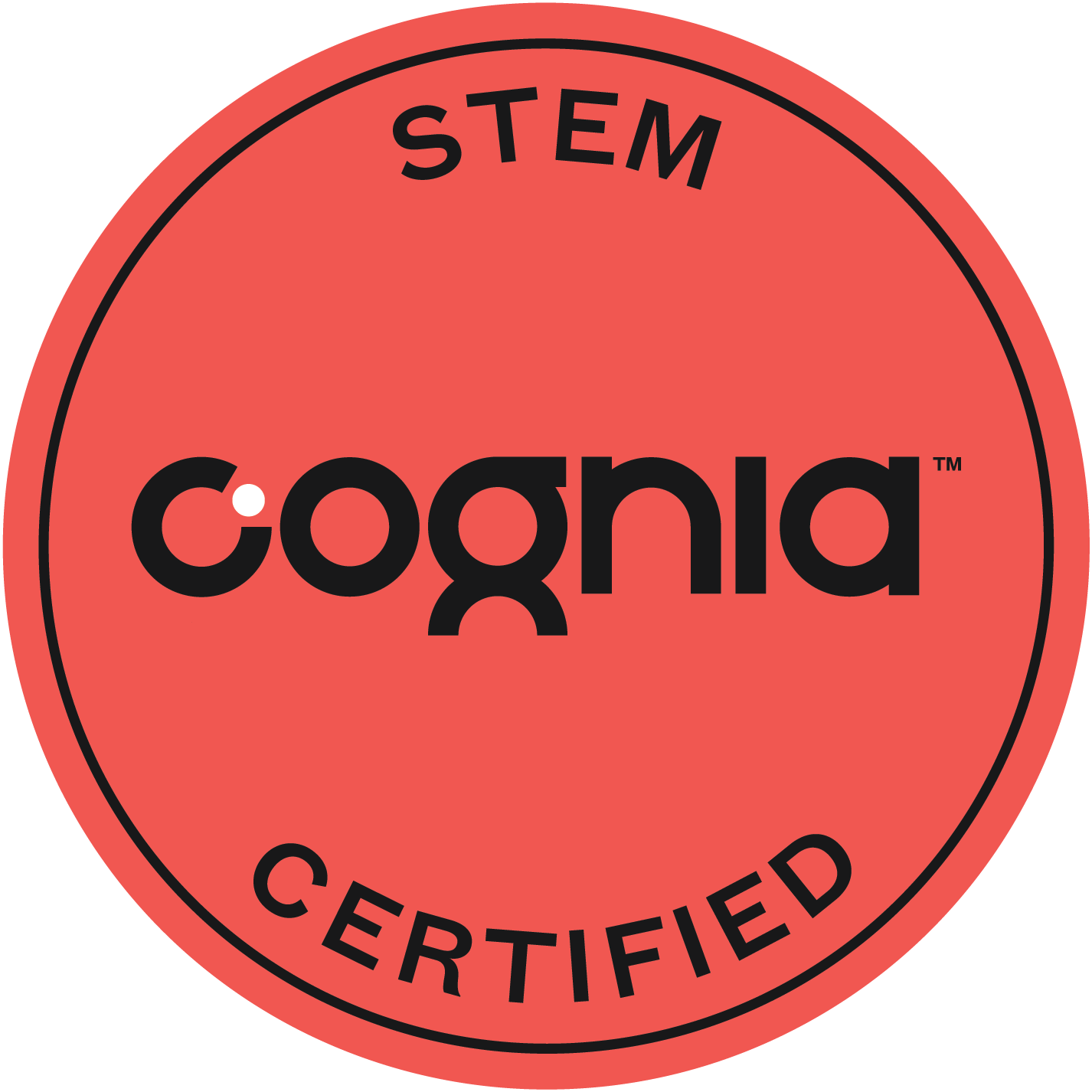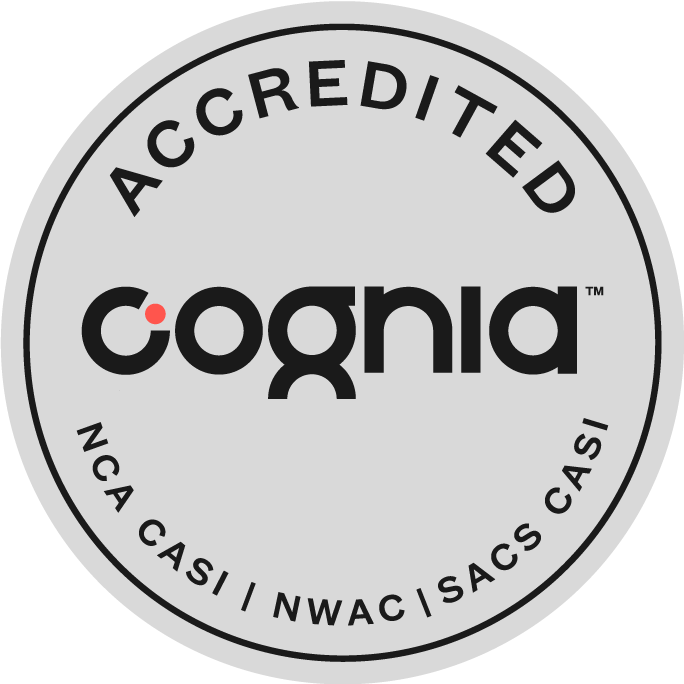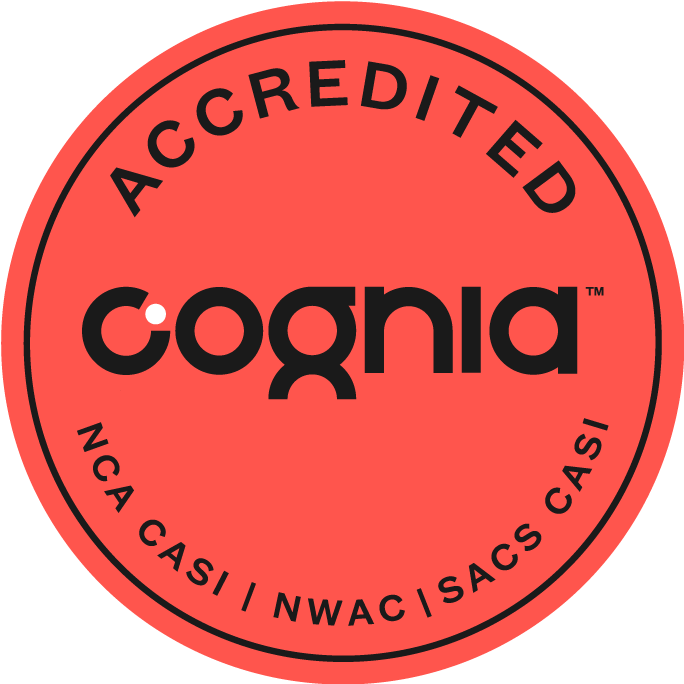 Physical Seals
Our seals are printed with a metallic finish and designed with added detail to signal distinction and achievement. Most often these seals live on certificates and windows of schools.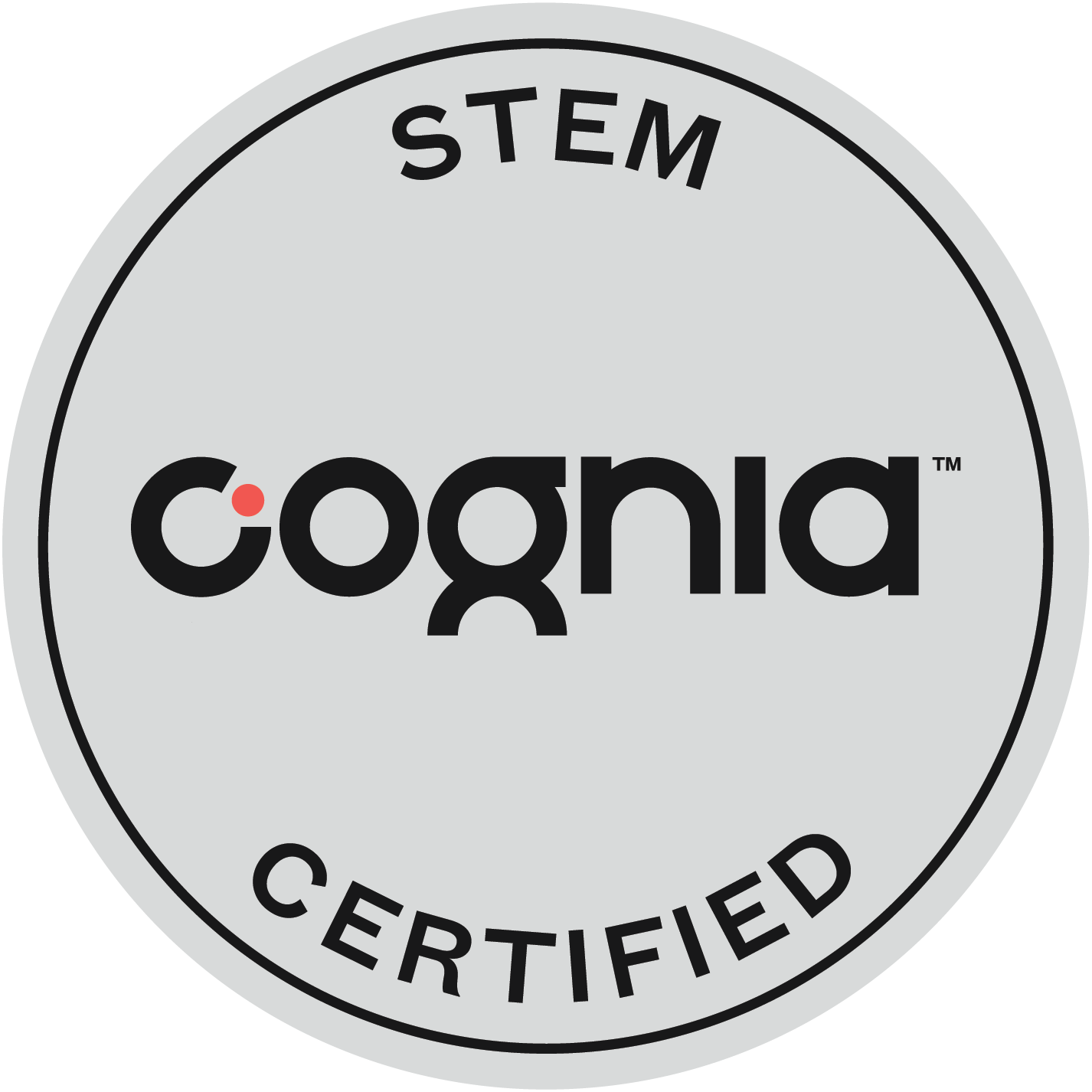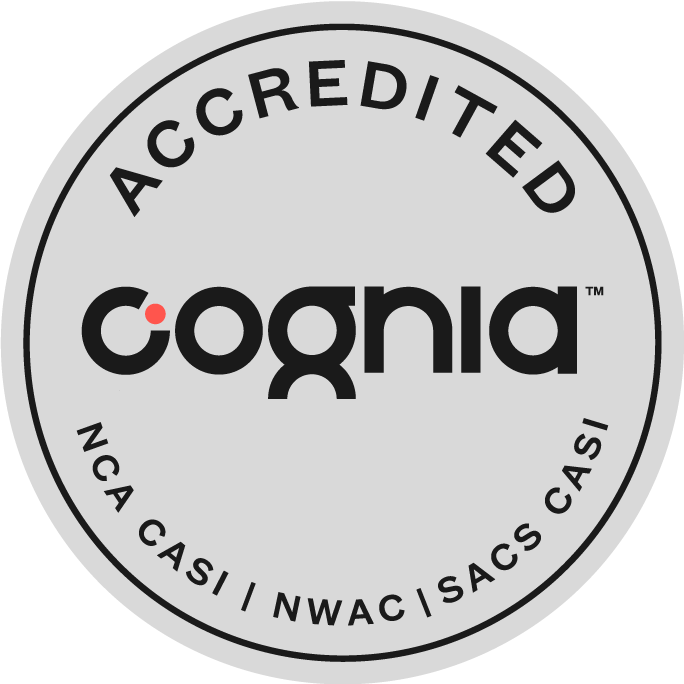 Infographics and Patterns
Our graphic system is built off the principles of our line and dot symbol. Each pattern is built with the consideration of motion and flexability to help effectively communicate the message or data being conveyed.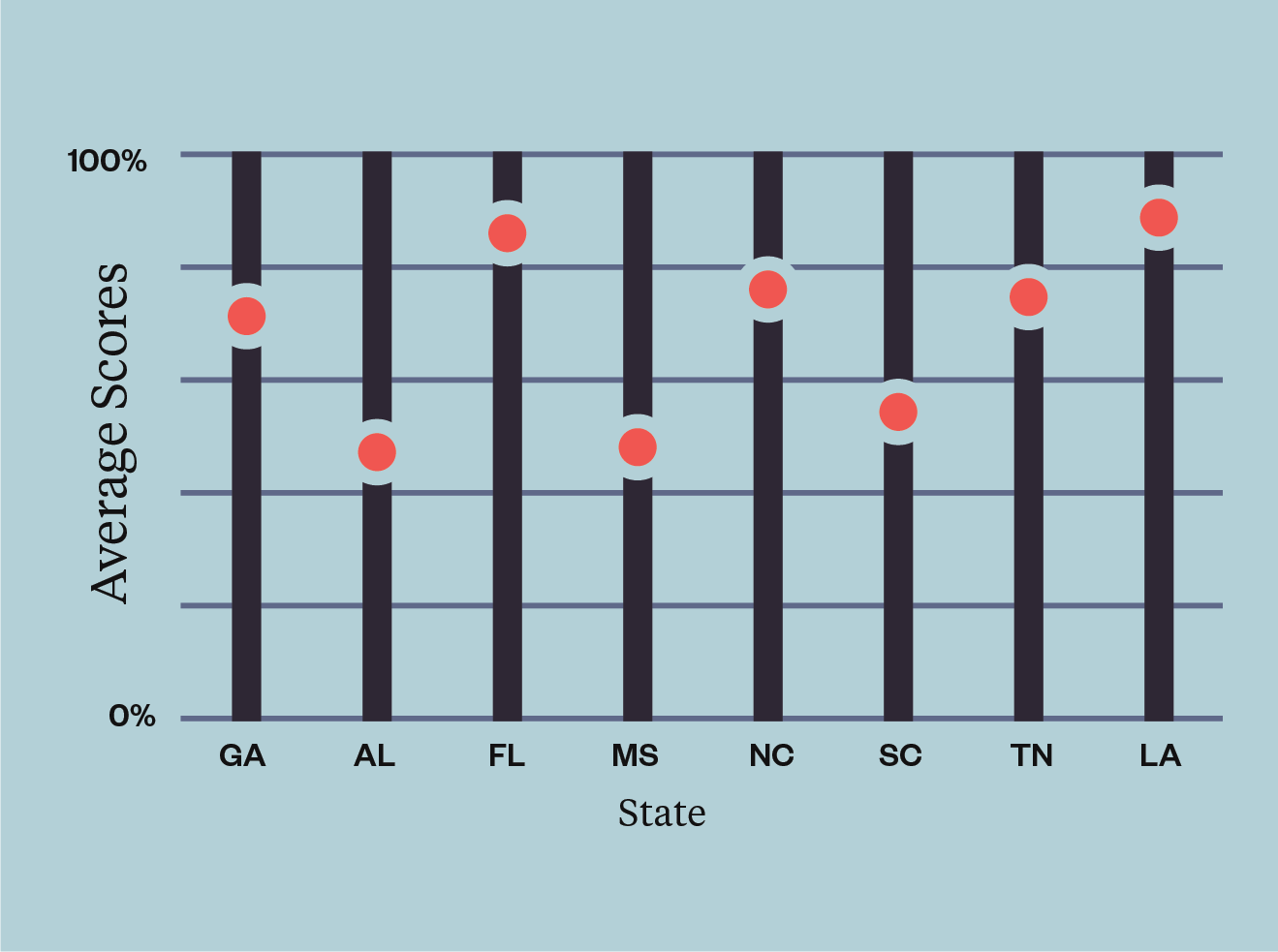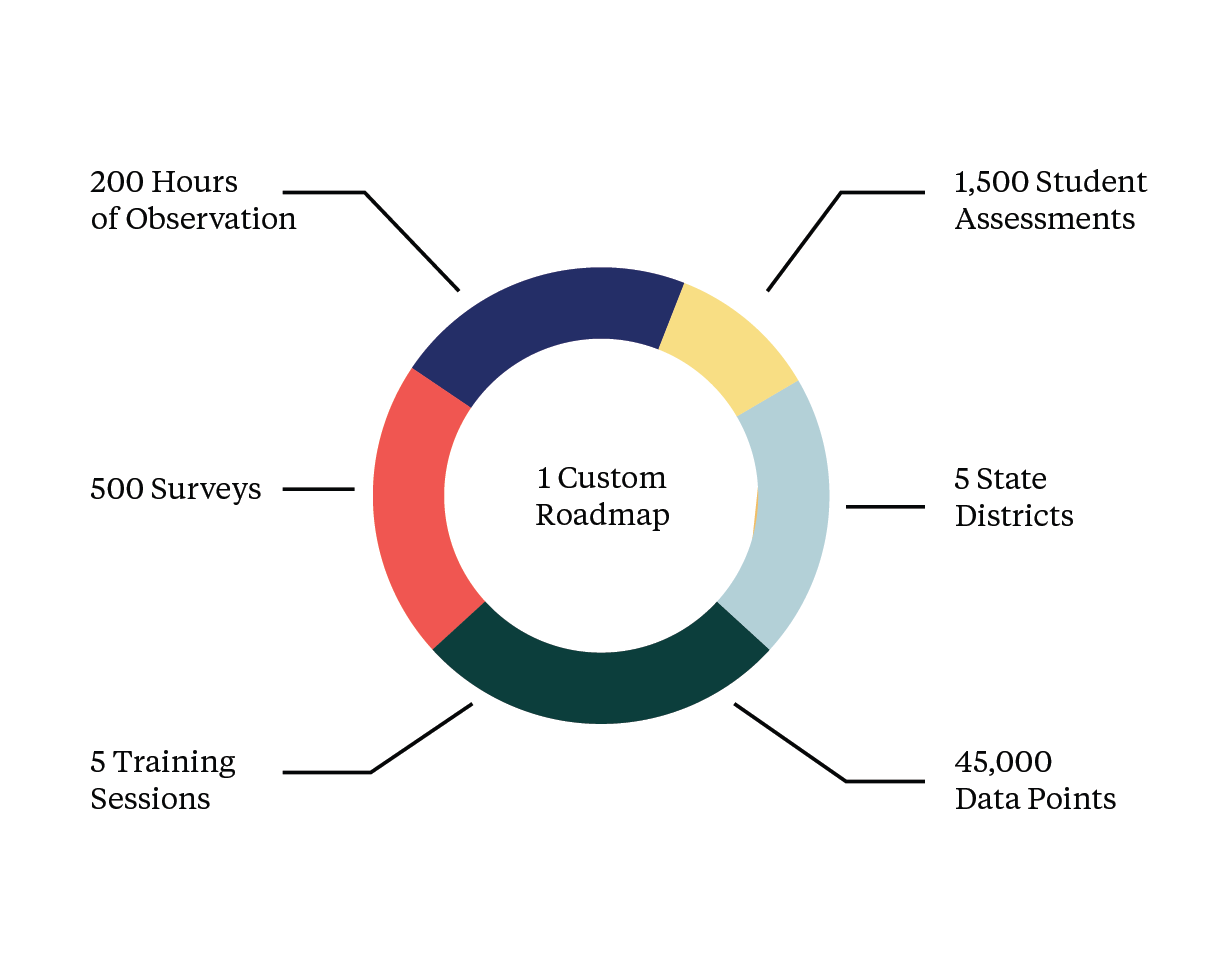 Notes
Our dots and lines can be utilized for plotting data points to help visualize statistics.
Notes
Our secondary palette is used to help differentiate different groups in our data. Whenever more colors may be needed, tints of our palette can be used.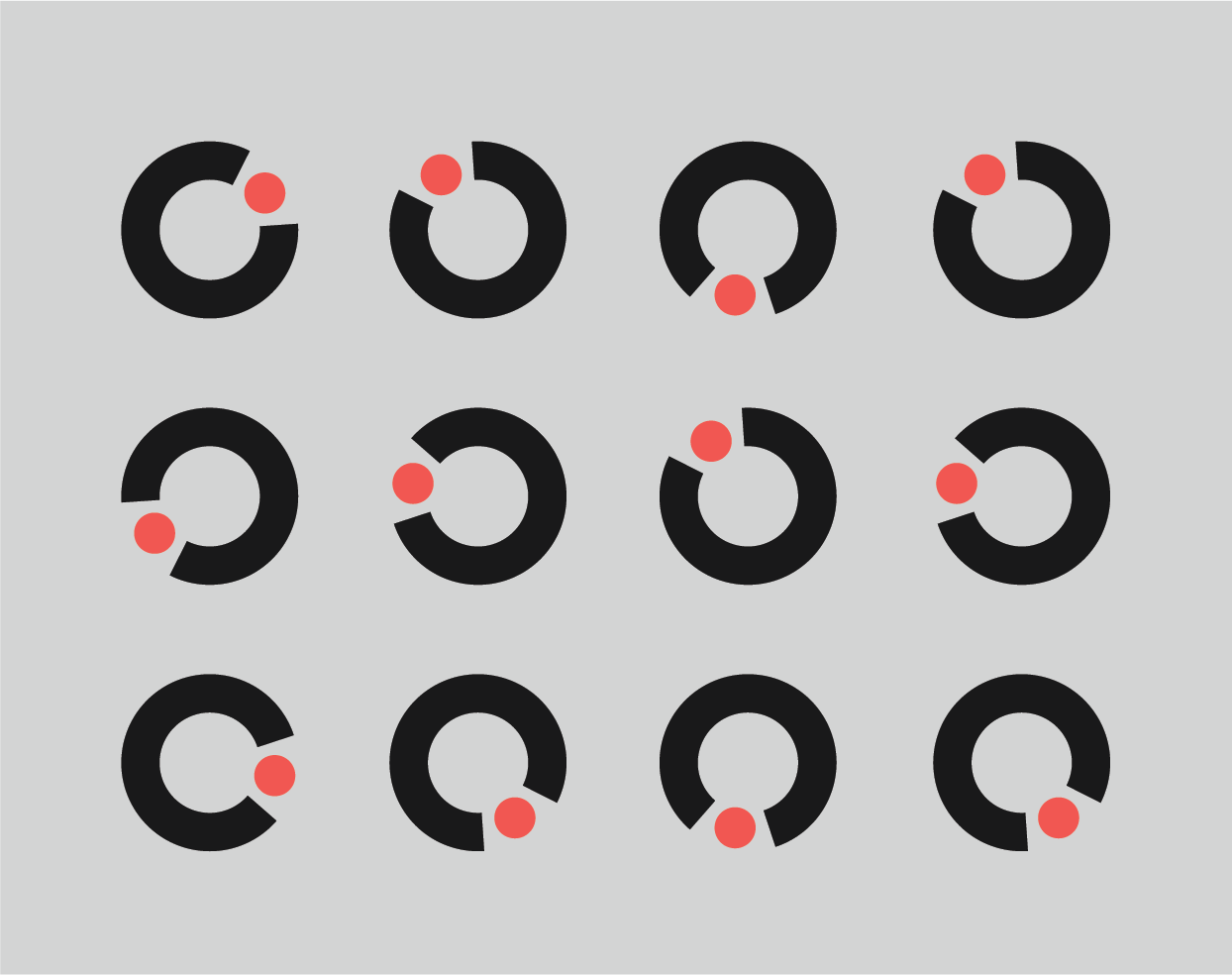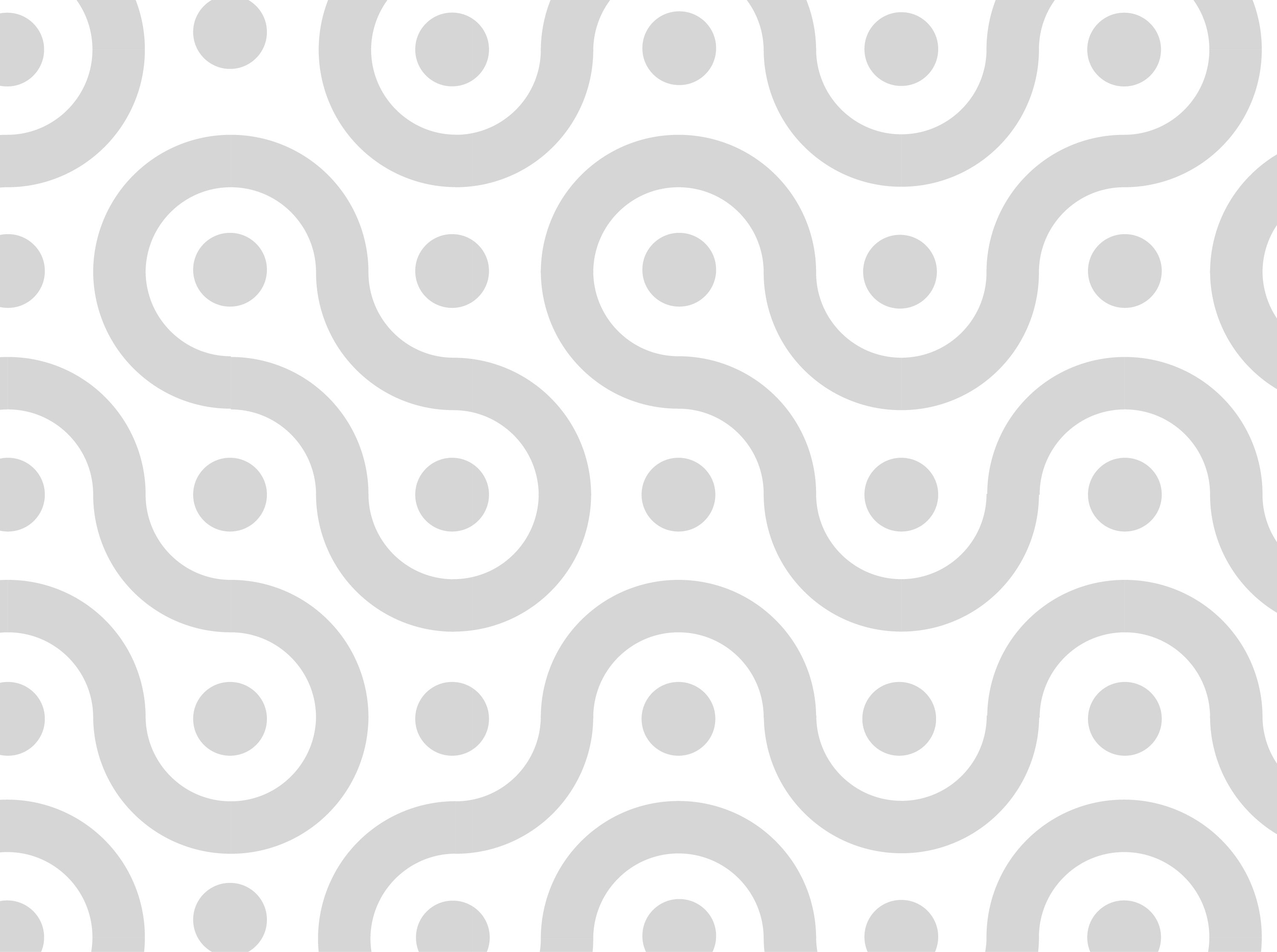 Notes
When the dial is static, using a pattern with different rotation angles helps imply motion.
Notes
Our pattern is meant to be a subtle texture moment to elevate specific print peices with sophisticated detail.
Our brand photography focuses on education at every scale from national systems to the individual. This concept manifests itself through a range of close ups of students and details to wide shots of groups and crowds.
Photography:
Portraits
Our portrait photography focuses closely on the individual and their story. The dial is used behind at a graphic device representing the accuracy and attention to each individual.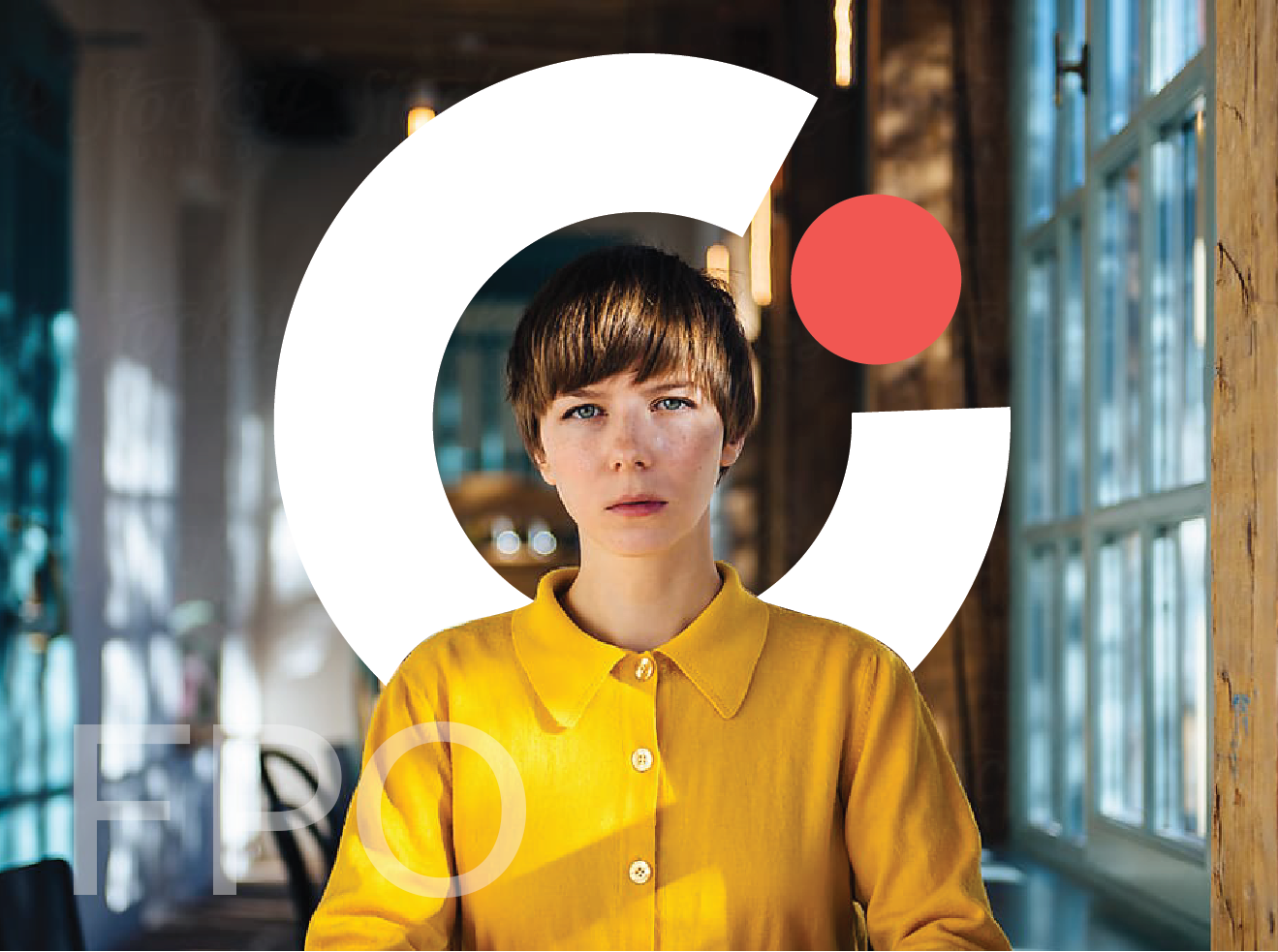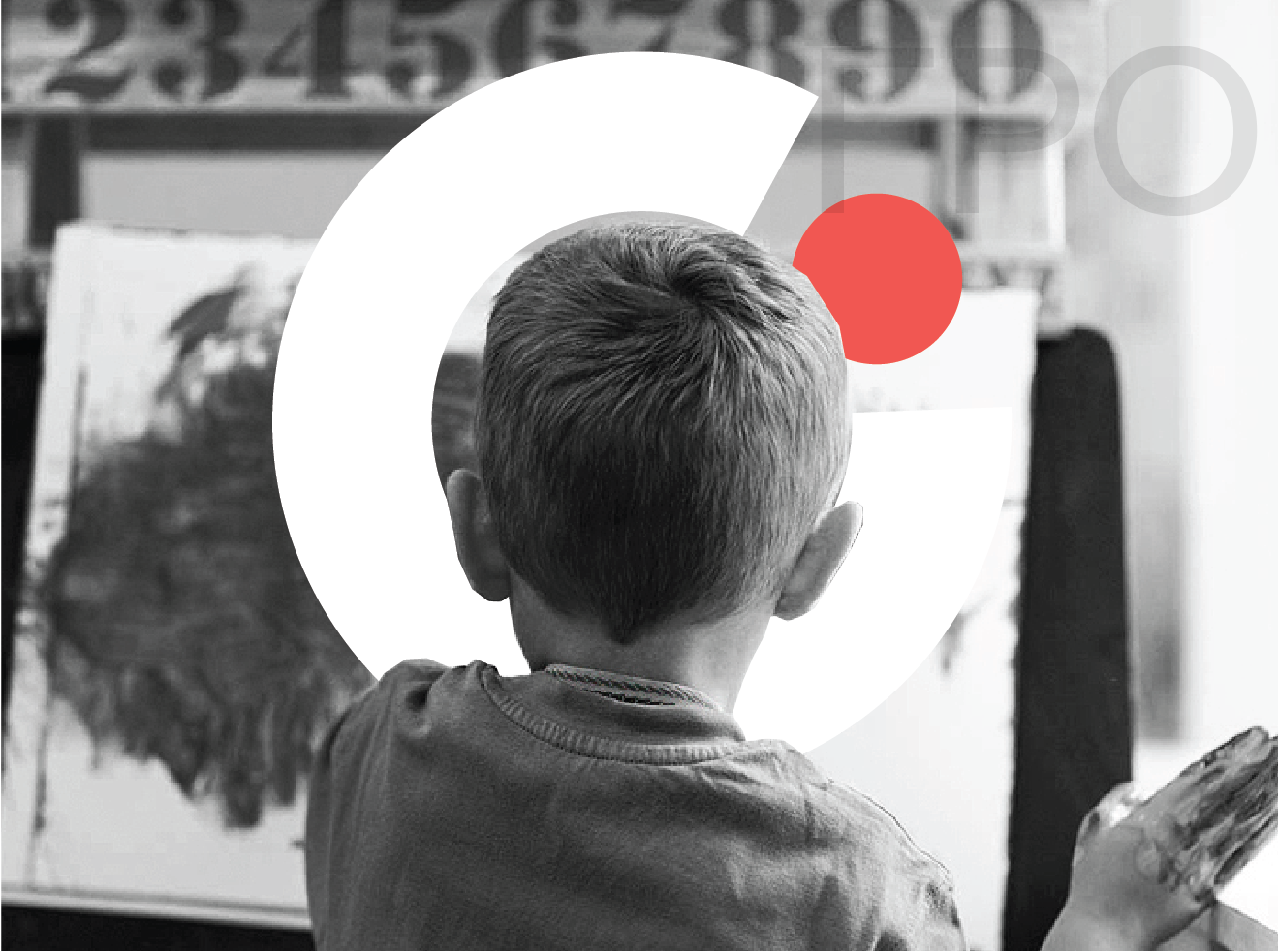 Photography:
Wide Shots
Our wide shots are meant to show bigger picture education to show Cognia's reach and access to big data.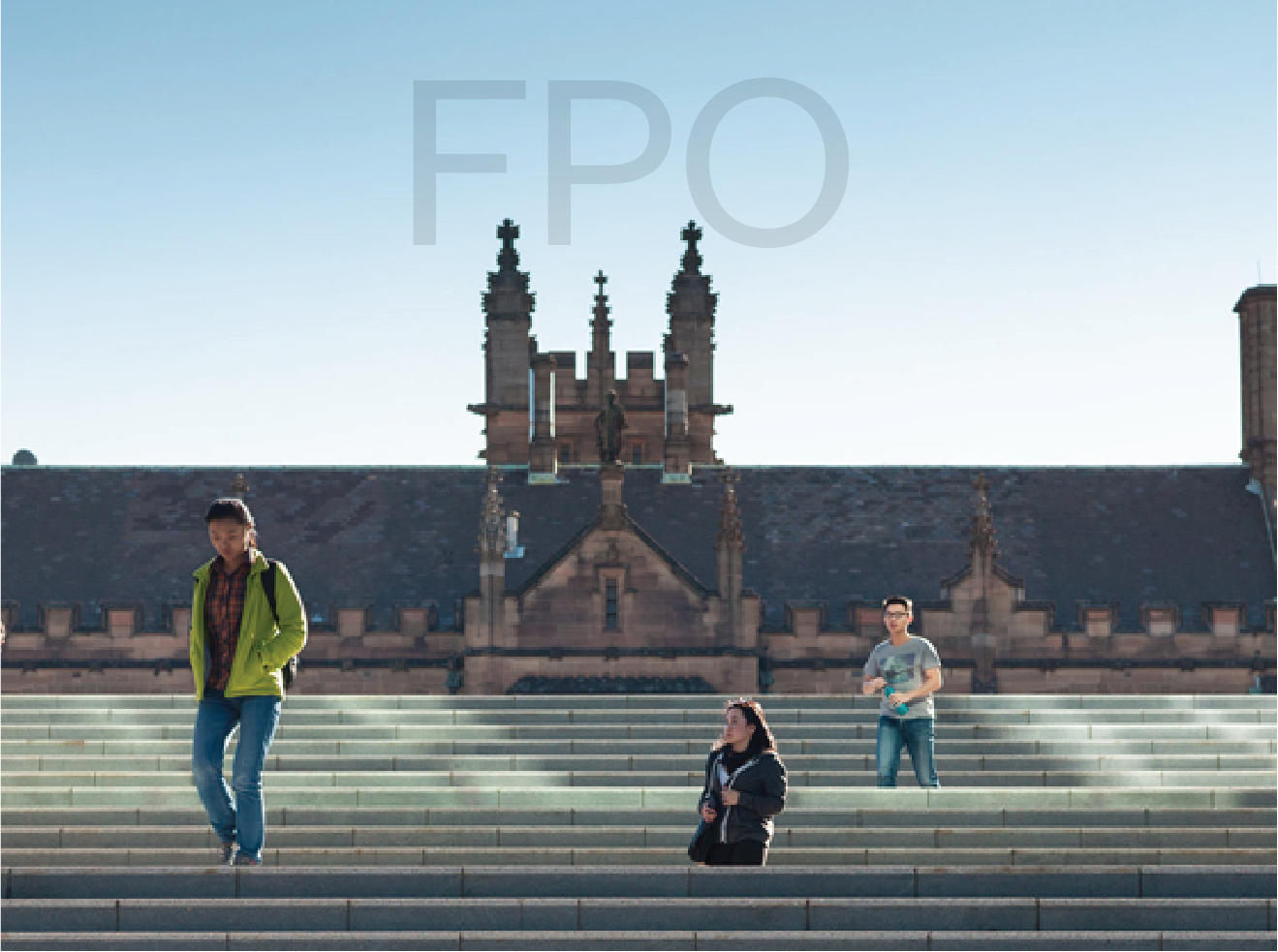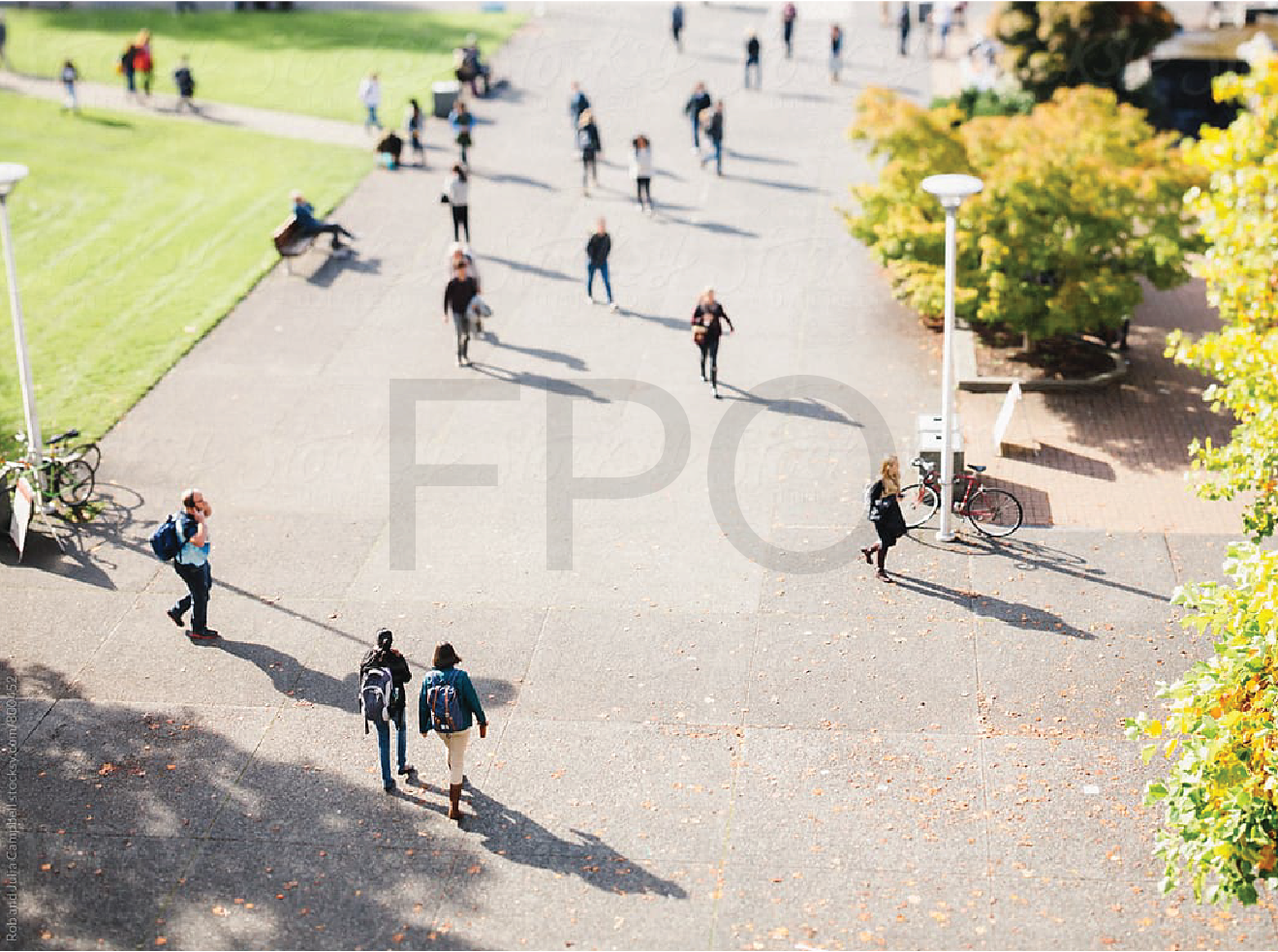 Photography:
Split Frame
Our split photography shows the contrast in our scale of view. The dot in our dial is used to call out a person in the wide angle or a moment in the close up shots.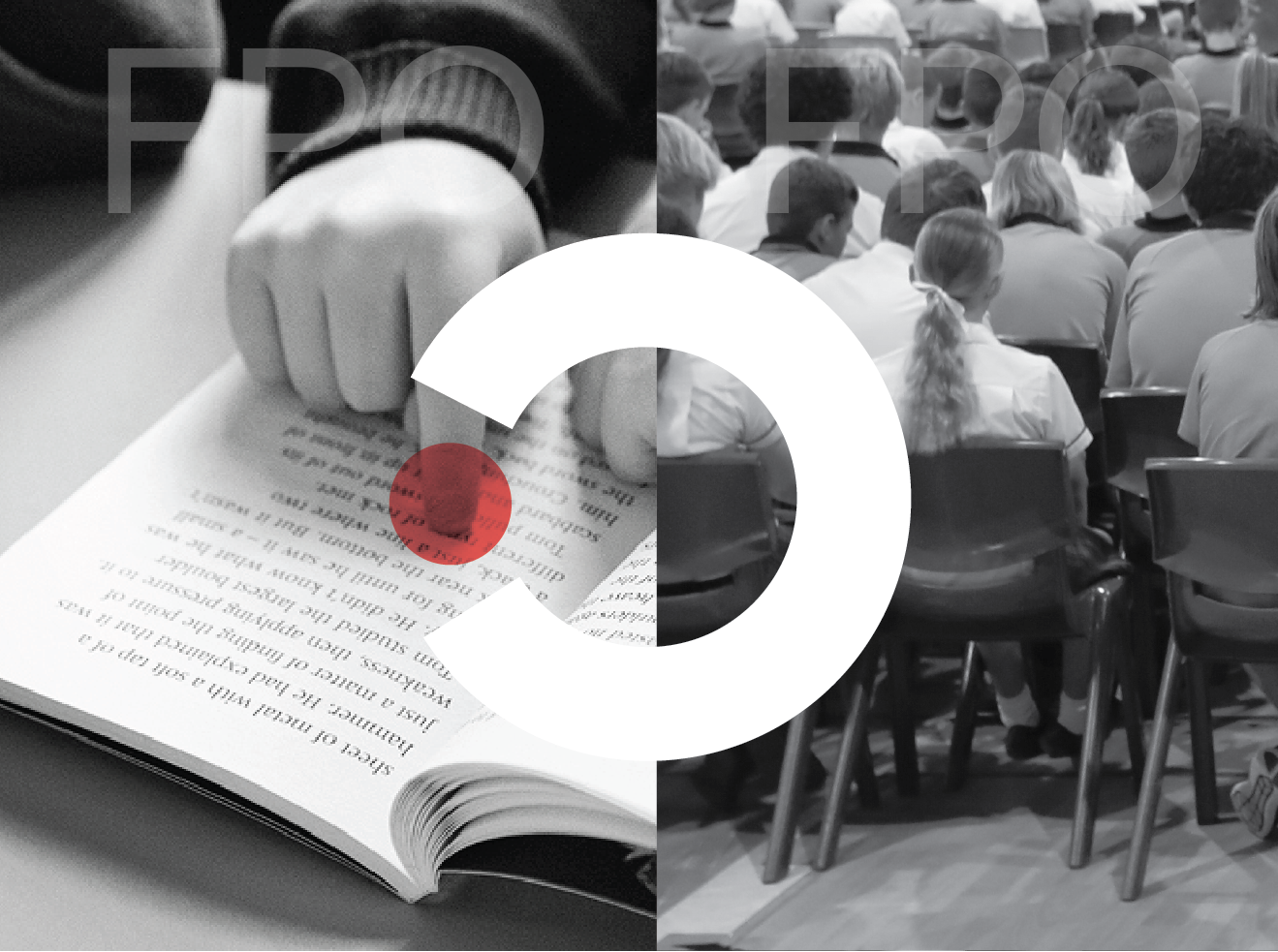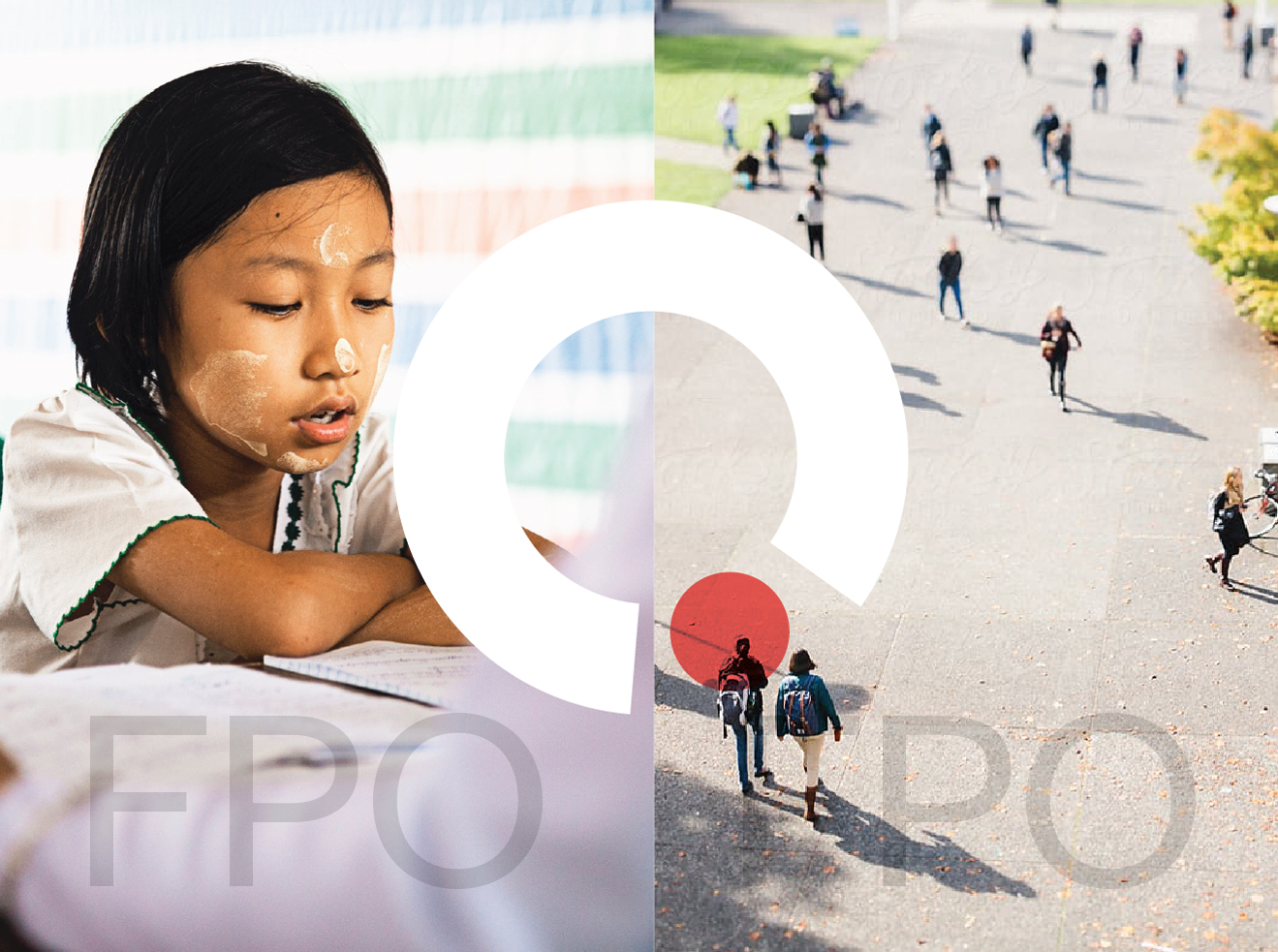 The examples shown help cast vision for a variety of media. These pieces demonstrate both the flexibility and consistency of Cognia's visual identity system. Note the use of the brandmark, typography, color and additional graphic devices that work together to create an instantly recognizable brand.
Applications:
Business Cards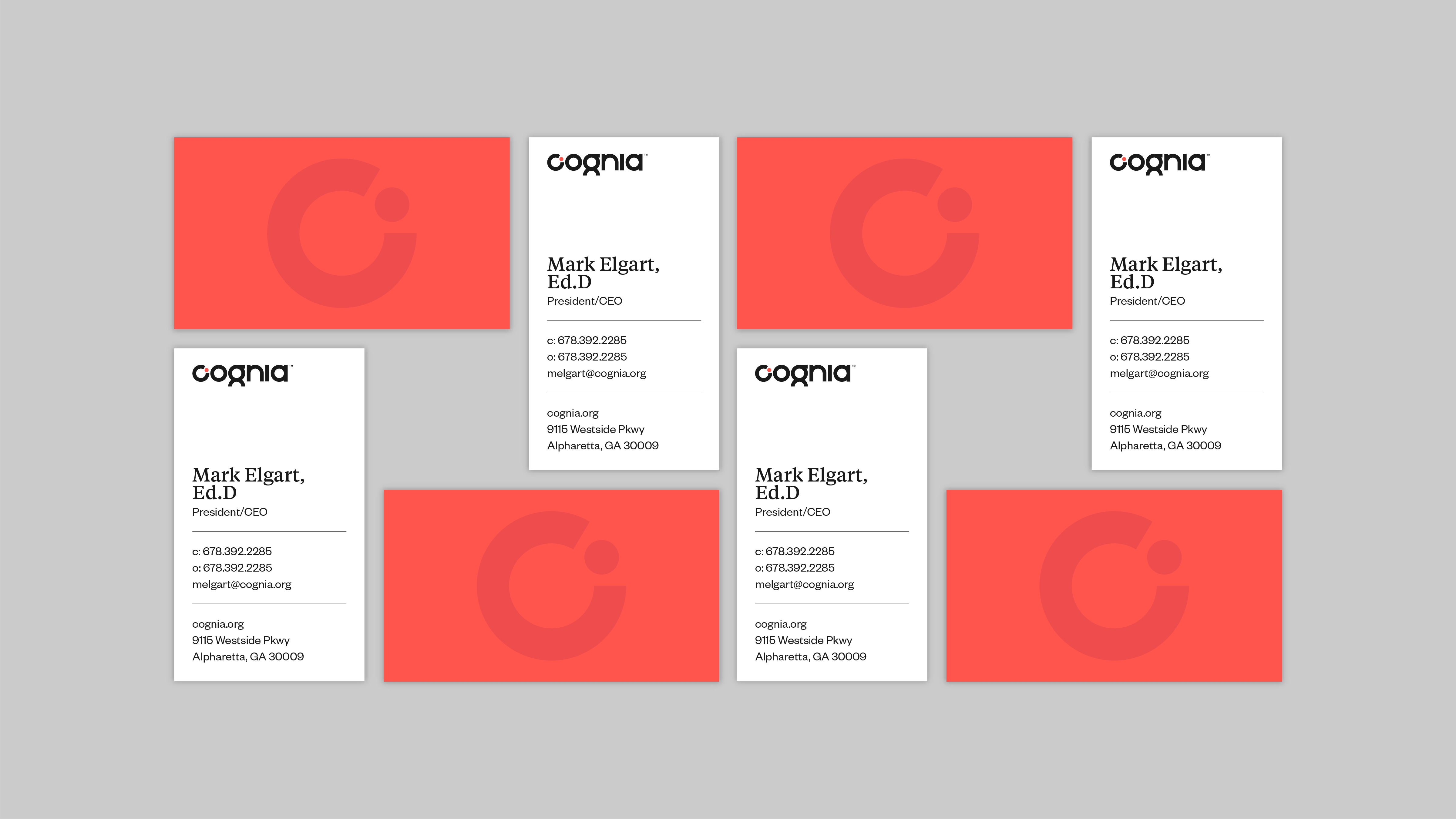 Applications:
Print Collateral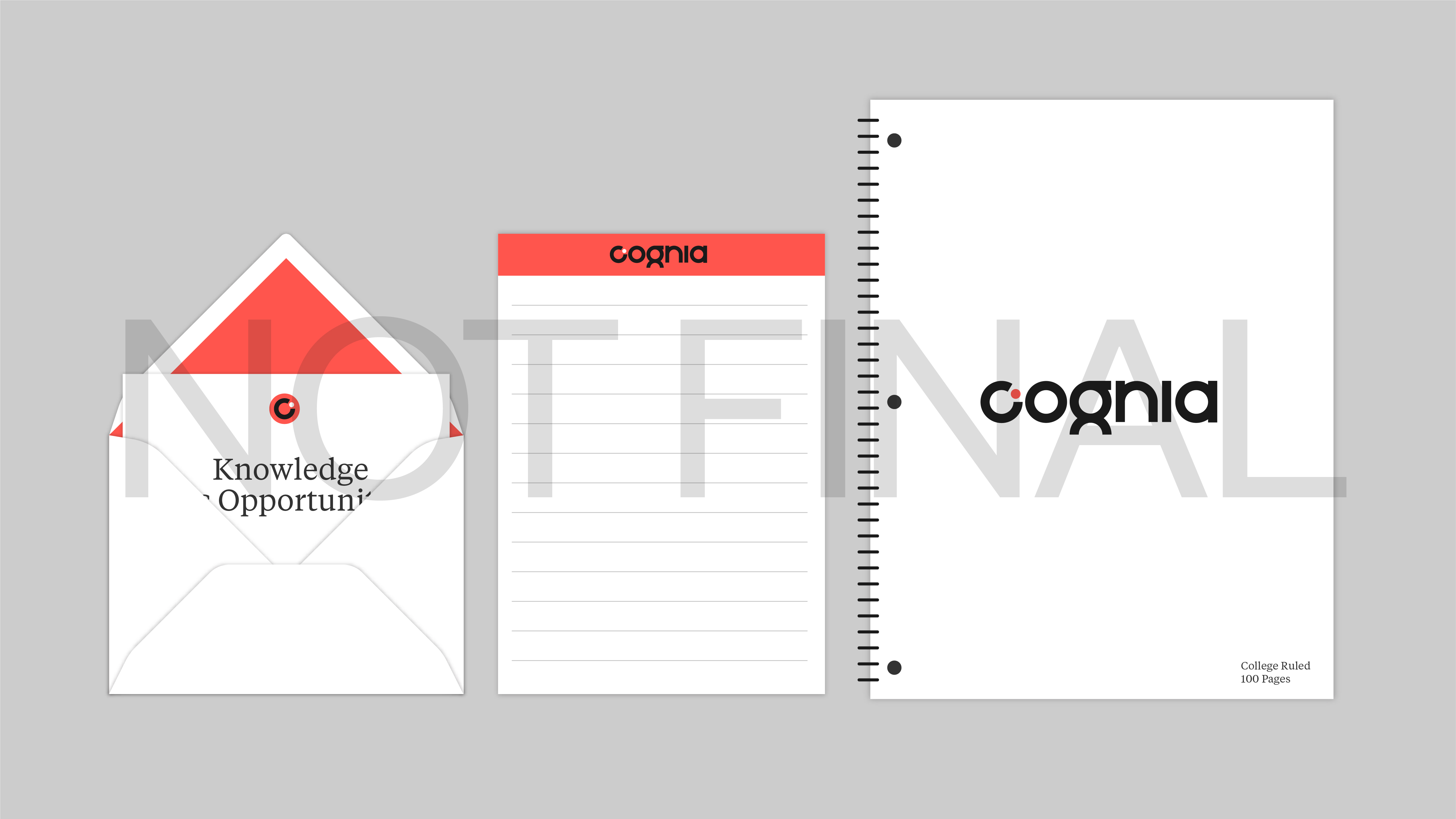 Applications:
Publication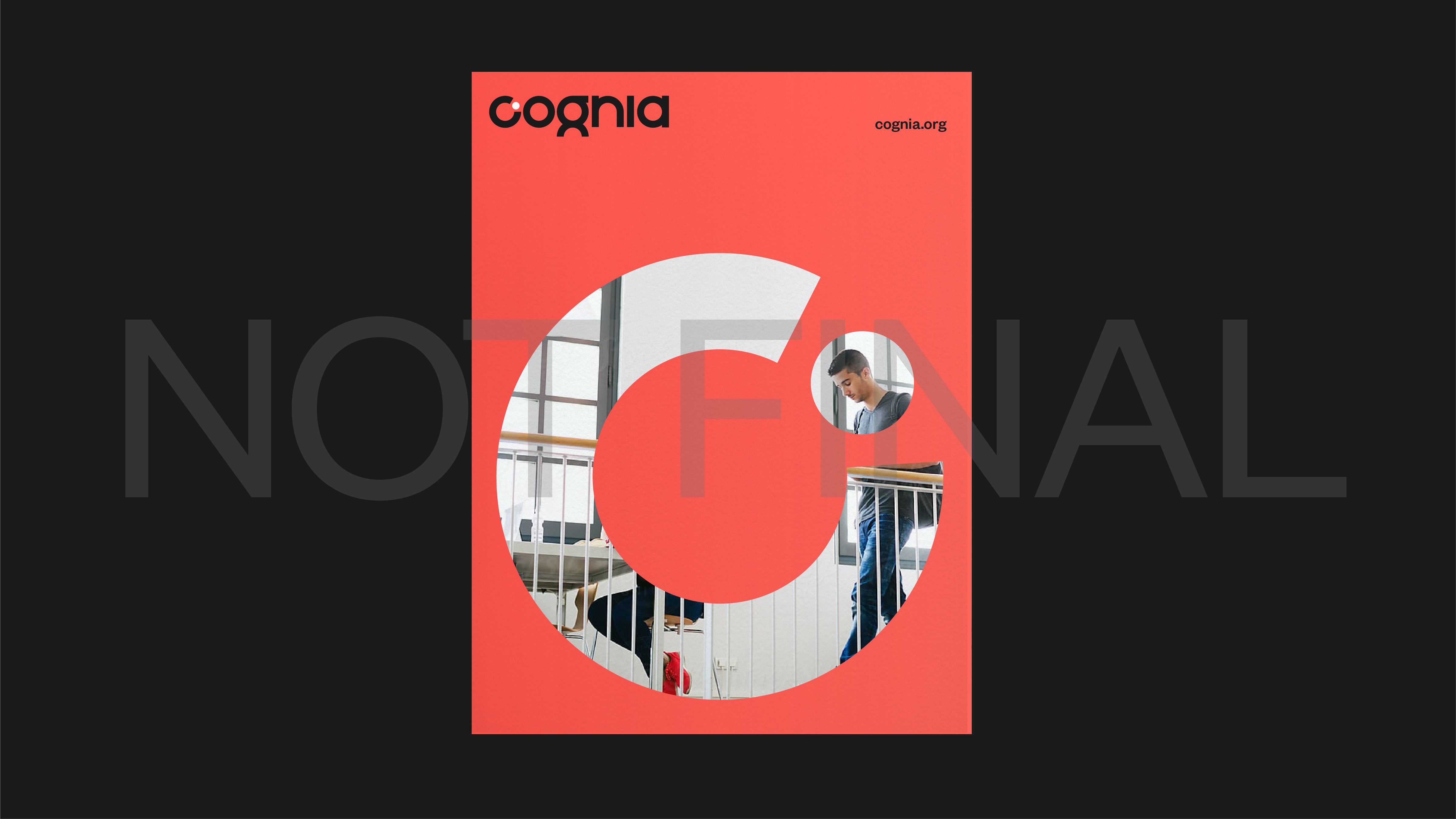 Applications:
Website
The split website is a perfect spot to communicate our dial concept. As the page scrolls, the dial spins and transitions the content from micro to macro focus.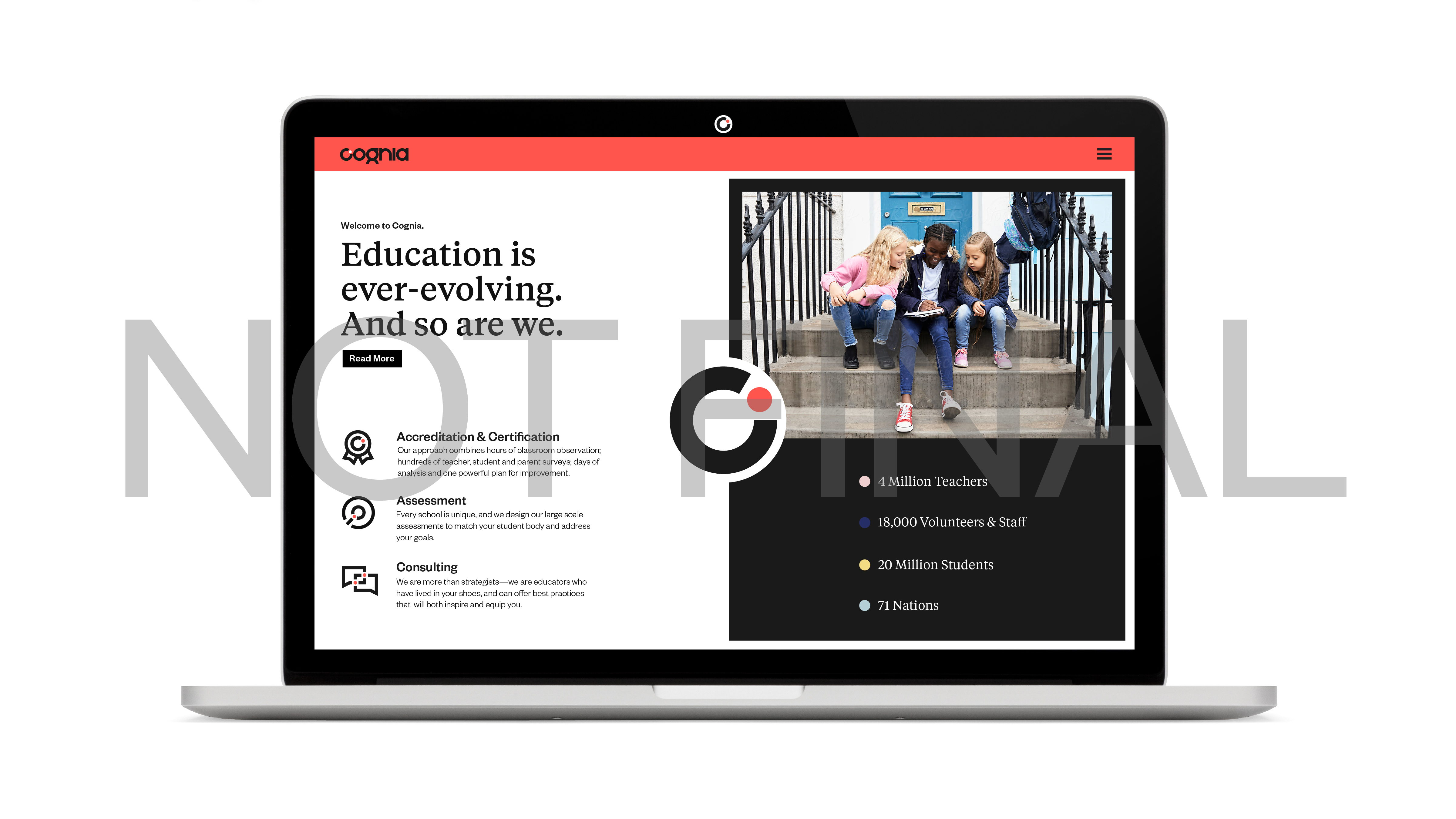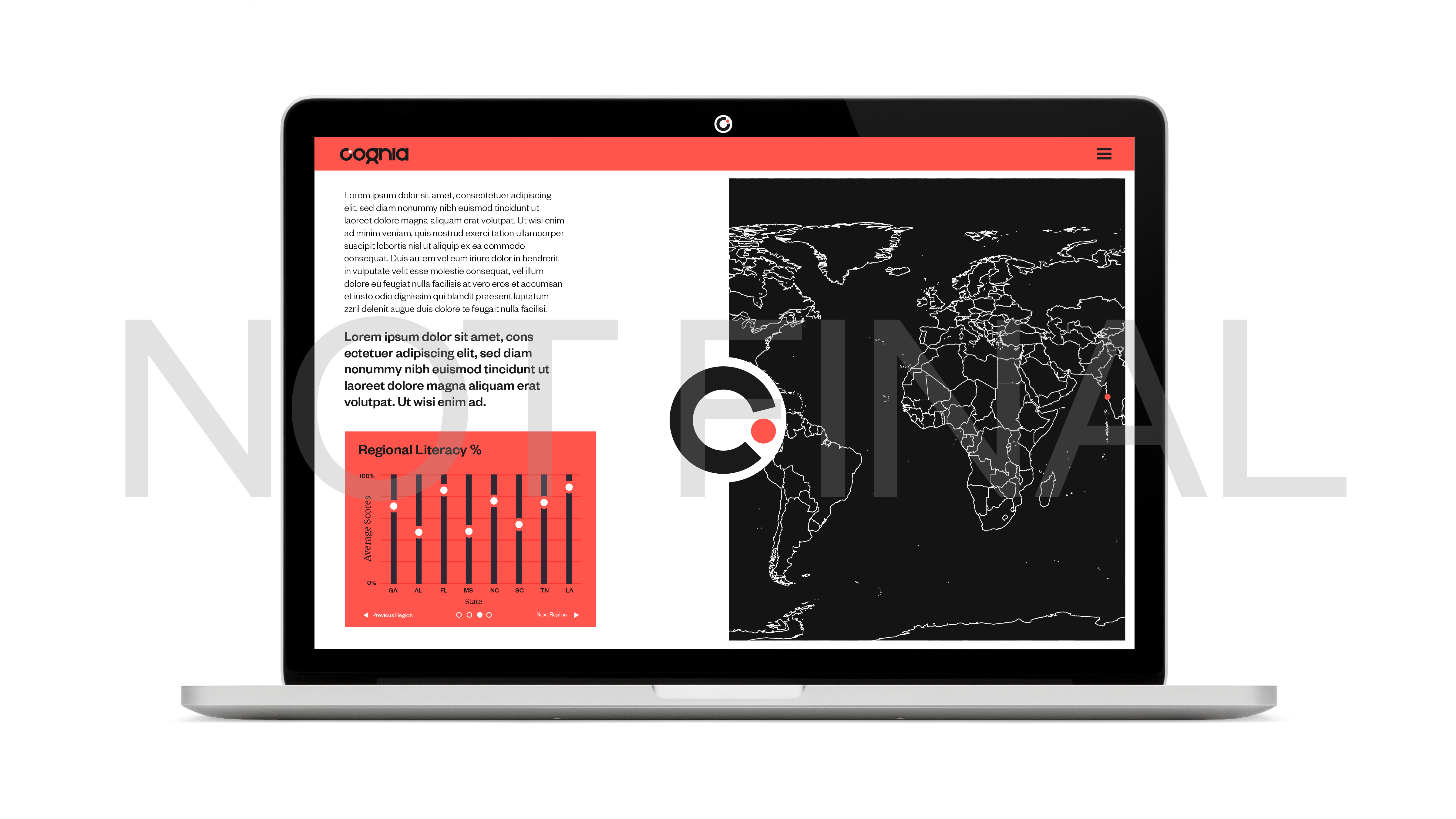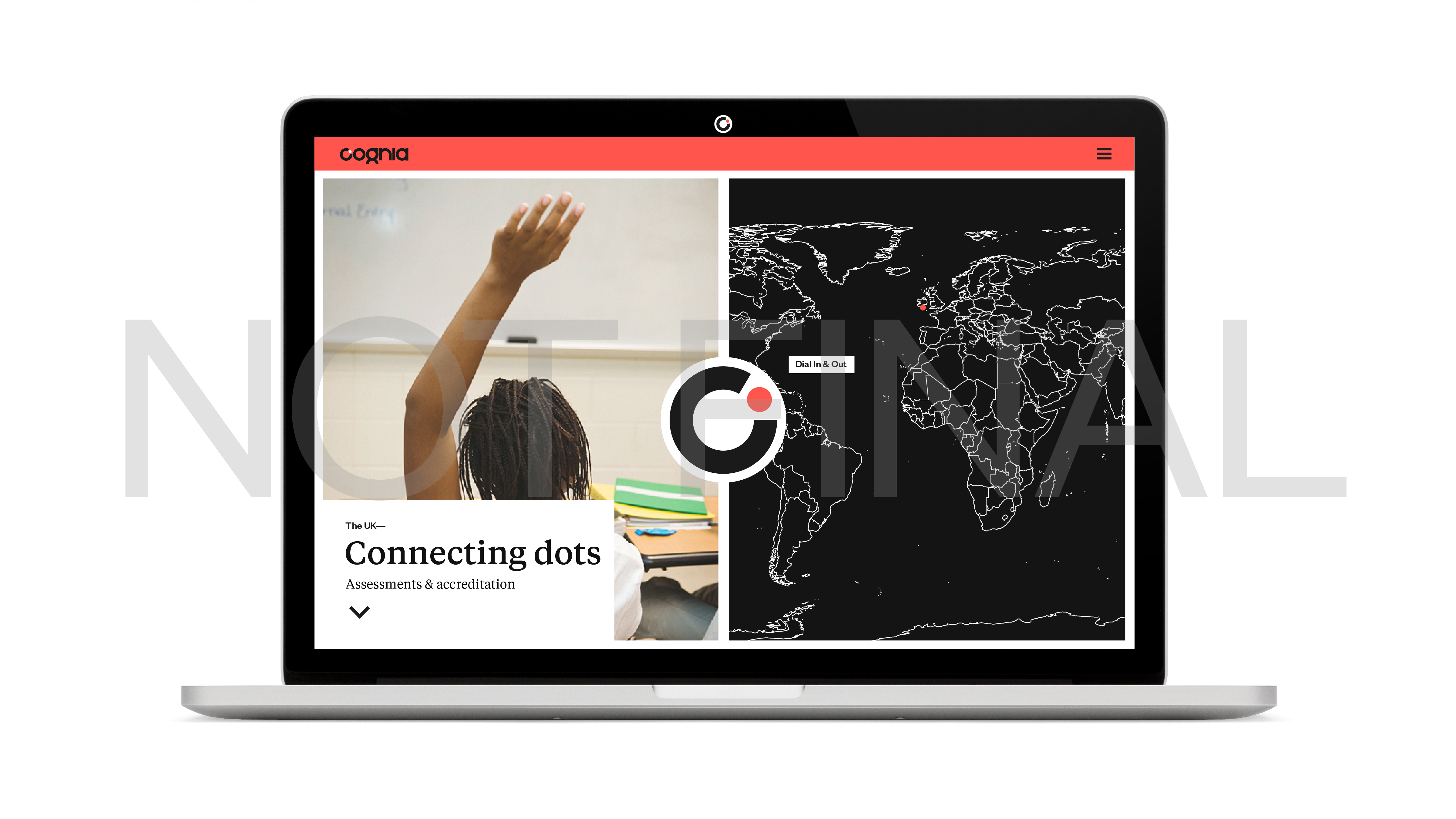 Applications:
Mug and Water Bottle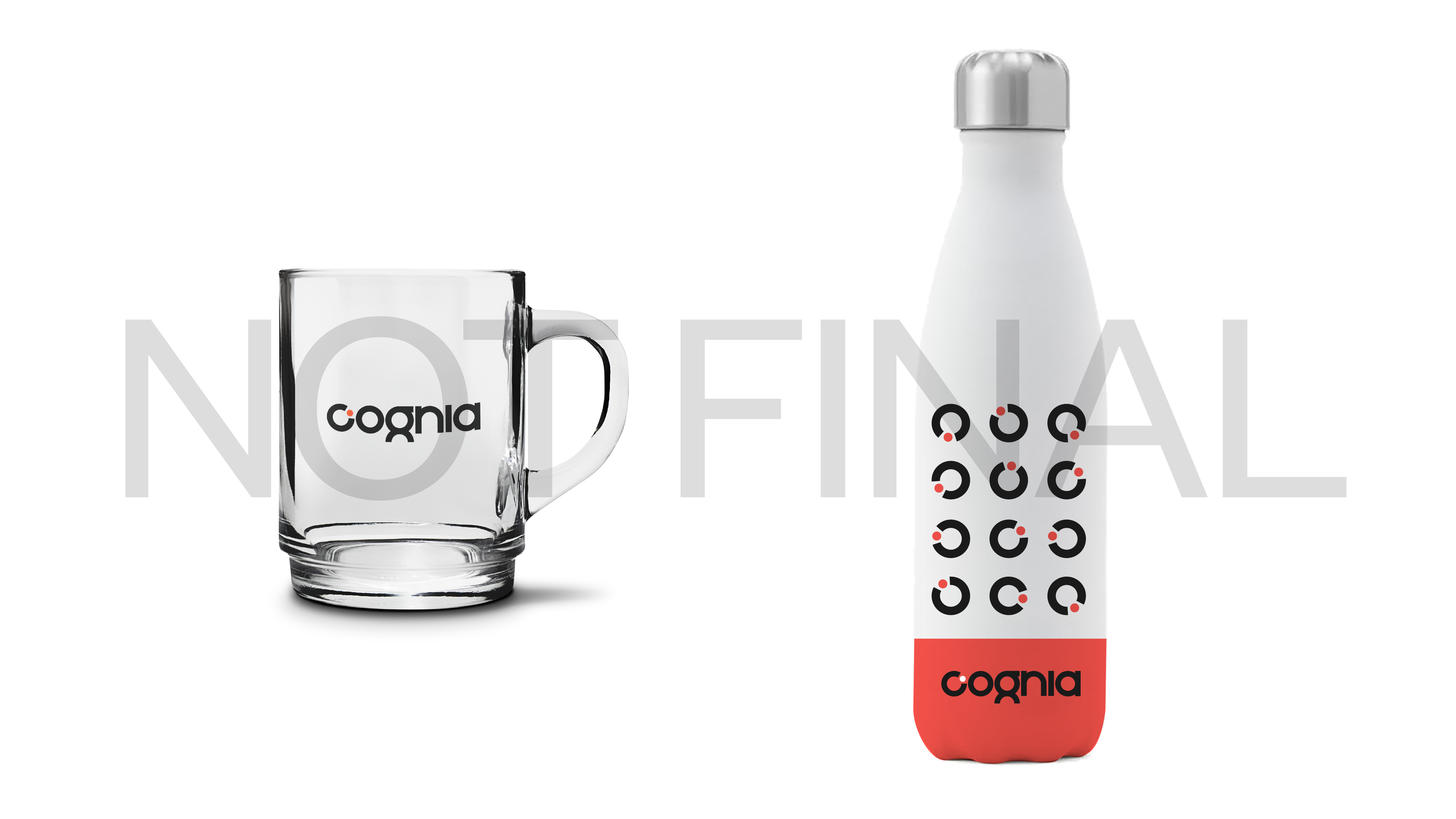 Contact:
Angela Hilliard
angela.hilliard@cognia.org