Action Fitness Team
Digital Guide
At Action Team Fitness we believe that the only way to get results from workouts is to do them every day. To achieve that, a program needs to be challenging and fun. Consistency and dedication are powerful in improving wellness.
Action Team Fitness is formed by coaches Sarah and Chris and everyone who wants to get stronger, more flexible, lose weight, lean out, or just maintain a healthy weight. Enjoy the Fun!
Use Action Team Fitness' logo form and logotype in their high contrast versions forms for better readability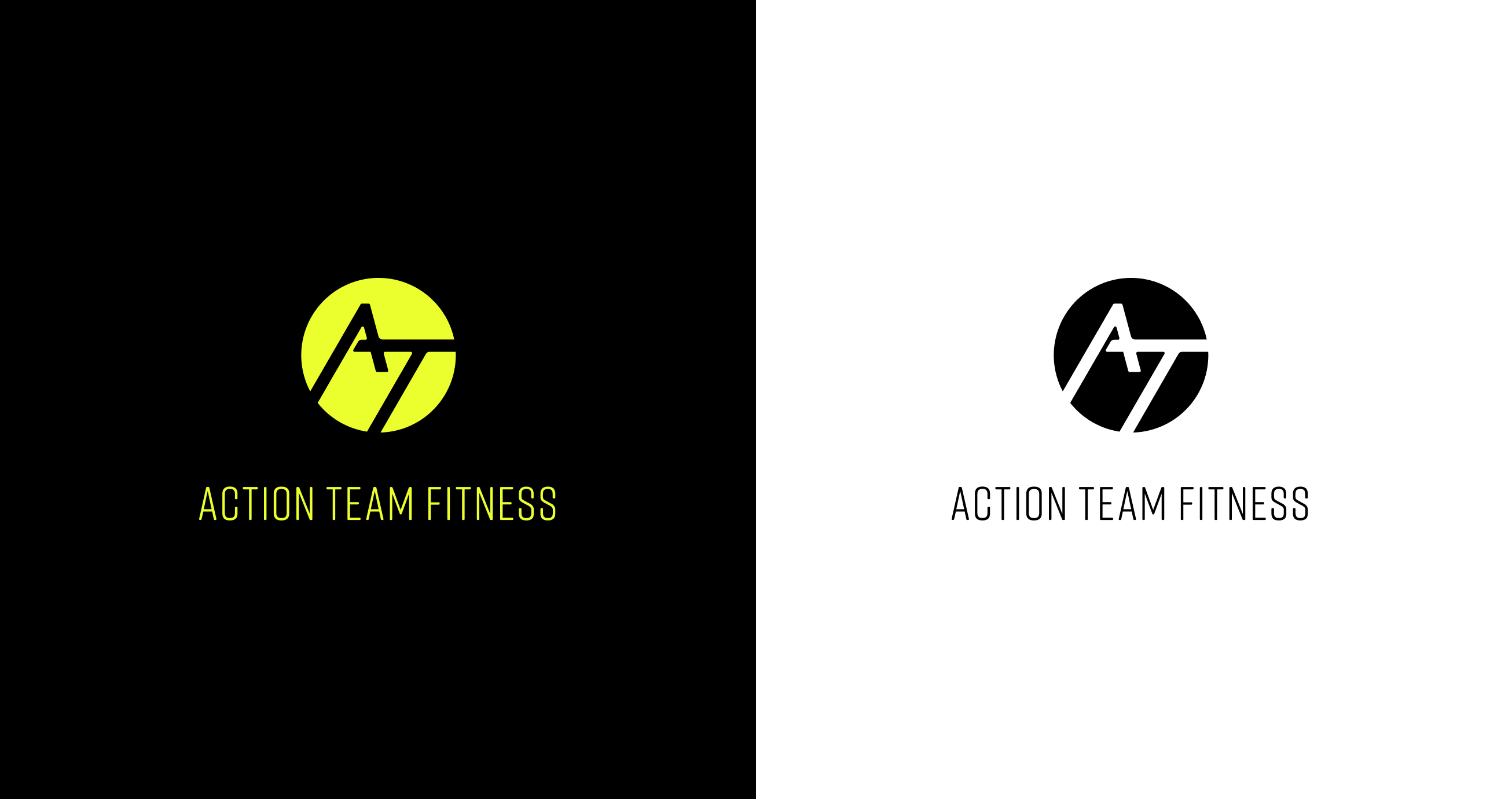 Use the app icon in one of the six available color combinations.
For better accessibility always leave enough clear space around the app icon as shown here
To achieve a determined, energetic, and fun look, we have combined the spontaneity and power of the Permanent Marker font with the elegance and clarity of the Roboto font
• Headlines are sentence-cased for an informal, friendly tone
• Permanent Marker headlines and CTA buttons are
 tracked out 1-2 px for readability
ATF Yellow, Black, and White are to be used for all branded and interactive surfaces. ATF Blue, should be used to emphasize.
Secondary Pink and Green should ONLY be used on achievement stickers or other secondary illustrations.
The size of icons, buttons, and overall UI elements depends on the breakpoint size being used on (Small, Medium, or Large).
Buttons & other interactive elements
It is based on the 12-column Bootstrap v4.5 responsive grid system to allow for flexibility in the design on different breakpoints.
Class videos should remain minimalistic but in an environmental setting so that the focus is on the coach. In this way, users can easily see and understand the workouts on videos.
Videos should be brightly lighted and with good contrast.
When overlayed on top of videos and photography, geometric elements on the UI should be minimal, at an opacity of no more than 30% to not overpower the content.
Chris Parnell
Muscle Building Specialist
@thechrisparnell
Sarah Ghilardi
Yoga & Pilates Instructor
@sarahghilardi
The tone of voice should be friendly and enthusiastic but not patronizing.
Workout terminology, instructions, and overall language should always remain clear, informal, and concise.
Avoid the use of possessive adjectives like 'your' or 'our', 'my' to improve readability and to avoid sounding condescending.
Try to keep headlines to one or two words.